How Pearson Is Reinventing Global Education
The firm has launched a transformative strategy that focuses on efficacy and innovation.
(originally published by Booz & Company)
Pearson PLC, the world's largest education company and book publisher, must be doing something right. In 2012, its three business divisions—Pearson School, Pearson Higher Education, and Pearson Professional—generated more than US$9 billion in revenue. But now the firm is facing three major disruptive changes in its business environment, and how it responds to these challenges will be critical for its continued success.
First, the rise of digital technologies has cast the entire publishing industry into a Schumpeterian welter of creative destruction. This has put pressure on the profitability of Pearson's textbook business, leading to layoffs in its print publishing group. And the company has been looking over its shoulder as a host of powerful competitors like Apple and Google get closer and closer.
Second, the world of education is changing. Gone are the days when firms like Pearson would print and ship textbooks, then leave the rest to schools, universities, and pupils. Governments, parents, and students today demand more from education providers: They want to know what education will provide to students, and how educational opportunities will translate into employability and income.
Gone are the days when firms would print and ship textbooks, then leave the rest to schools and pupils.
Finally, with sluggish growth in the developed world and the rise of emerging markets, Pearson has been trying to maintain its dominance in the West while ramping up operations in high-growth markets such as India and China. And although relatively poor Indian and Chinese parents are willing to pay for private education, they are far more constrained in what they can afford compared to Western parents.
All these changes in the external environment have precipitated dramatic internal changes at Pearson. In 2011, the firm's top executives appointed Sir Michael Barber to the newly created post of chief education advisor. A leading expert on educational systems and reform, Barber was responsible for ensuring that the U.K.'s government delivered on former prime minister Tony Blair's priority programs in health, education, and transport.
At Pearson, Barber has been tasked with accomplishing four things: (1) make efficacy in education central to everything the firm does, (2) set off a "creative insurgency" within the firm to drive forward a culture of innovation, (3) design and implement a strategy to learn about how to deliver high-quality education at the lowest cost, and (4) do all this frugally with minimal human and financial resources.
Backed by a small but highly motivated team, Barber's department is working on three strategic projects to achieve these objectives. As described to us by Katelyn Donnelly, the executive director of the Pearson Affordable Learning Fund, and Vaithegi Vasanthakumar, an associate in the chief education advisor's office, the three projects focus on:
• Efficacy. Barber's team has focused on putting efficacy at the heart of Pearson's global strategy—by demonstrating how any Pearson product will have a measurable impact on improving the user's life through learning. To reach this goal, the team has focused on initiating an internal dialogue about efficacy within the company. It has also created a community with regional champions that work to embed these objectives in the different places where the company operates. If a team is building a new product in the U.K., for instance, the regional champion gets that team thinking about working on end outcomes with the student in mind, perhaps by increasing his or her employability after completing a professional course. These conversations uncover key areas that product teams can then focus on refining, such as how to collect evidence along the way for what is needed to meet these outcomes, and what is required to achieve them.
• Learning and research. Pearson has traditionally been decentralized, with research done in different parts of the business. This has resulted in a lack of focus and duplication of efforts across the firm. The aim now is to build a global research strategy with a focus on the key research questions that will showcase Pearson as a thought leader in major areas of learning. As part of this, Barber's team has spearheaded the launch of several thought leadership papers to start a dialogue about education, both inside the company and elsewhere. And all new products and services that come out of the firm's research will focus on how to integrate back into the overall strategy of ensuring efficacy.
• The Pearson Affordable Learning Fund. Announced in July 2012, this $15 million fund seeks to invest in low-cost, for-profit schools and learning services that serve the world's poorest students. In a press release announcing the fund, Barber said, "Low-cost private education is an important, complementary element of education in developing countries and we should be seen as an active partner with governments looking to ensure all children have access to a high quality education." The fund made its first investment in Omega Schools, a chain of affordable schools in Ghana. And in the first few months after this investment, Omega Schools grew from 10 schools that served 6,000 students to 36 schools that served 20,000 (as of September 2013).
In just over two years, while working with a deliberately constrained budget, Barber's small team of about a dozen people has had a huge impact on Pearson, a firm of more than 44,000 employees. For example, every acquisition that Pearson engages in now goes through an efficacy review to maximize its potential impact on students. And a recently launched website—The Learning Curve—allows individuals to access data about schools' performance and effectiveness in a global context. Through these and other efforts, Pearson is well on its way to building a frugal and flexible approach to innovating education for the 21st century.
We want hear from you. What opportunities and challenges do you perceive with Pearson's frugal change and innovation strategy? Is there a market in the West for affordable education and auxiliary products and services? Tell us about your own efforts in simplifying your products to make them more affordable and accessible to more customers.

Navi Radjou and Jaideep Prabhu are the co-authors, with Simone Ahuja, of the bestseller Jugaad Innovation: Think Frugal, Be Flexible, Generate Breakthrough Growth (Jossey-Bass, 2012), which the Economist called "the most comprehensive book" on the subject of frugal innovation.
Recommended stories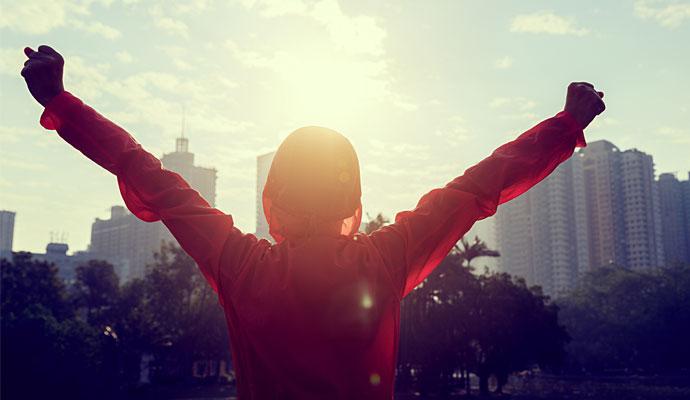 By empowering people to achieve their own goals, leaders can overcome great skepticism—and achieve great results. What worked for cookstoves in Guatemala can work for corporate cloud adoption.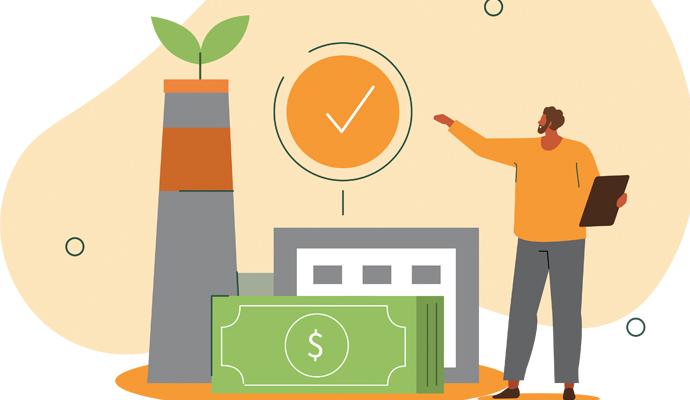 A sweeping philosophical history reveals two groups at odds on the relationship between nature and the economy.