Power Shifts to the People in Job Hunt
The recent U.S. employment report shows that, increasingly, jobs are plentiful while workers are scarce.
We live in an age of long business cycles. The current U.S. expansion, now in its 86th month, started in July 2009. The two expansions before that lasted 73 months and 120 months, respectively. That's another way of saying that once the engines of the U.S. economy become engaged, they tend to chug along for quite a while.
So it shouldn't come as much of a surprise that last Friday's payroll report was so positive. The U.S. economy created 255,000 payroll jobs in July, while the unemployment rate held steady at 4.9 percent. This marked the 70th straight month in which the economy added payroll jobs, a record.
The data highlights an emerging, and surprising, trend in the economy. Increasingly, jobs are plentiful while workers are scarce.
Each month, in addition to releasing its headline payroll stats, the Bureau of Labor Statistics (BLS) goes inside the numbers to offer more nuanced insights into the job market. One of the metrics it tracks is the number of "persons who are looking for a job." (See this chart.) In July, that figure stood at 5.9 million.
That sounds like a lot. But it's down sharply from the peak of 7 million in August 2012.
But supply has meaning only in relation to demand. And the demand for workers has been on a steady uptrend. In a separate report each month, the BLS releases the number of posted job openings in the U.S., the so-called JOLTS (Job Openings and Labor Turnover Survey) report. At the end of May, there were 5.5 million job openings. That's close to a record. And it's also more than double the number of openings seven years ago.
For much of this expansion, the number of people looking for jobs (which doesn't include those who have jobs but are looking to move up or out) was significantly higher than the number of job openings. In August 2012, when there were 7 million people looking for jobs, there were only about 3.6 million job openings — a 2:1 ratio. Which meant employers could expect to have lots of people apply for every opening and have great leeway in setting the terms of the employment.
But the pace of change has a tendency to snowball, and the two figures have come into a rough balance. There are now, strictly speaking, almost as many job openings as there are potential employees looking for jobs.
Hiring will become more expensive and time-consuming.
That's mixed news. It's unabashedly good news for people who have jobs, or are looking for one. It means the prospects of finding a job are higher than they were and that the balance of power has shifted. They can hold out — and expect — better terms. In fact, wage growth, which has been muted for most of this expansion, is picking up slightly. Further, as I noted in July, employees can use offers of higher wages elsewhere as a way of bargaining for more pay in their current positions.
It's less good news for employers for two reasons. First, it has gotten harder to hire people and to fill open positions with exactly the right person. A record number of people have jobs already. And while everybody loves to complain, most people are actually happy where they are, according to the JOLTS report. Meanwhile, the ranks of the unemployed sitting on the sidelines has thinned out considerably. There are fewer people waiting to get in the game, and those waiting are probably less likely to have the skills you need. Hiring will become more expensive and time-consuming.
The second reason is a little counterintuitive. The comparative boom in employment is coinciding with a comparative slowdown in overall economic growth. In the second quarter, the economy expanded at a rate of only 1.2 percent. The rate of growth in both the number of jobs and median earnings is more than twice that. Put another way: For the typical company in this economy, the top line is growing at about two percent, while the cost of employing a typical worker is rising by about four percent. That's likely to place pressure on profits and margins. And that, of course, could eventually upset the balance all over again.
Recommended stories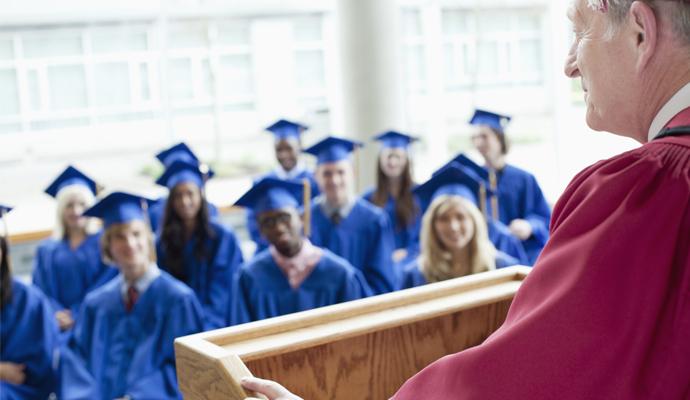 The expectations that employers and employees have of each other have changed. So what should those starting their careers do to get ahead?