Sports, health, and cash flow: A delicate balance ahead
How teams and leagues are finding ways to respond to the challenges of COVID-19.
The coronavirus pandemic has driven professional sports into crisis management mode. As fans have been forced by the lockdown to question their relationship with sports, so too have some sporting leaders started reevaluating their business models to manage costs and keep those fans engaged.
In some cases, change was already on the horizon: Tennis authorities, for example, had been exploring the idea of merging the men's and women's tours; the pandemic is now speeding up those plans in an effort by the tours to streamline costs. Professional golf also wants to reduce expenses for hosting tournaments. But soccer clubs were never expecting to play behind closed doors, as the German Bundesliga is now doing and the English Premier League may do in June.
For other, less established sports, this is a moment of opportunity: E-sports has suffered from canceled live events and competitions, and its projected revenues are down, but viewership, livestreaming, and engagement have all increased for younger fans, who see it as a relevant and legitimate sporting competition.
The biggest pandemic-related financial issue for clubs and sports organizations, however, is the cost of star salaries. How do you run a business in which a small minority is highly paid, but most are not? This was a problem prior to the current crisis, and it's not unique to sports, of course. We have seen many company leadership teams agree to take temporary salary cuts because of the pandemic. But sports stars' pay has always been an issue with the media and fans, and the pandemic has only amplified the scrutiny.
For example, criticism of highly paid soccer players by the U.K. government has grabbed headlines, and in the U.S., there is an ongoing debate about whether baseball players' multimillion-dollar salaries should be docked if the season is played in empty stadiums.
Transparency matters
Sports leagues can usually justify premium payments to their stars because athletes' careers tend to be short. But it's still a complicated situation, particularly during a crisis, that must be managed carefully by establishing relationships and priorities in advance.
"The most important element is to have recruited people who exhibit the right behaviors appropriate to the situation," Daniel Geey, a sports lawyer and author of Done Deal, a book about players' contract negotiations, told me. "You want people to have the emotional intelligence to step up in different ways. They may require a mix of optimism, creativity, and proactivity, mixed with cohesion and empathy."
In her book Willful Blindness, TED speaker Margaret Heffernan identifies a prevailing business ethos that has turned organizations into efficient self-maximizers, often at the expense of other important qualities. In the case of profitable English soccer clubs Liverpool FC and Tottenham Hotspur, whose fans shamed them into reversing a decision to furlough lower-paid staff (i.e., apply for government salary support), the clubs missed the bigger picture about what they should stand for: identity, community, and belonging. Scottish club Rangers FC's first-team coach Michael Beale saw that bigger picture, pledging to put on coaching sessions for five local community clubs post-lockdown. This is more like it: Fans want their clubs to show that they have a moral compass.
There is, however, still a case to be made for athletes such as Arsenal FC's Mesut Özil or tennis pro Dominic Thiem, who's ranked third in the world, not volunteering to forego some of their pay. Take the example of Özil. The German international star is Arsenal's highest paid player and, according to reports, was one of three players to reject the club's proposed 12.5 percent pay cut (but the only one publicly outed for doing so). His agent, Erkut Sögüt, urged clubs to be transparent and honest with their staff. In a fascinating interview with the Steilcast podcast, Sögüt explained the legal framework around such requests.
"If a club is asking players to take a material pay reduction or a deferment, the club needs to be transparent about its financial circumstances in order for each player to make an informed choice," Sögüt said. (Note that he specified he was not talking about Arsenal, but rather about soccer clubs in general.) He came up with a series of questions each athlete should be asking: How was the percentage for the pay cut reached? What effects will the savings have on the club? What other measures have been considered? Will the player transfer budget be reduced, and will new signings' salaries be capped? Are directors and senior managers also taking pay cuts, and, if so, how much? What would happen if the players were to say no? Would there be sanctions if they don't agree?
"Clubs are in a difficult situation, but in asking for help, the best way is to be honest and talk with players, and then [the clubs] will get the most out of it," said Sögüt, "instead of trying to outsmart them or trick them or use emotional pressure or the media on them."
The financial structure of professional sports is at a dramatic crossroads. It remains hard to envisage how large gatherings will return anytime soon.
Collaboration must be at the heart of this new reality. The leaders who have impressed in the English Premier League have been honest about the uncertainty they face, and have shown appreciation for the situation from all sides. Crystal Palace FC chairman Steve Parish (who has kept all staff fully paid) eloquently articulated the tricky balance between health concerns, community outreach, and business realities in an article he wrote in May. Parish was one of the few to speak out (along with leaders at Brighton & Hove Albion, who have raised the issue of player safety), and his ability to do so comes from a position of trust, which is formed over a long period of time — he bought the team a decade ago. There are different ways to engage with talent, but without trust, the effort is likely to fail.
Many of the top soccer clubs in Europe receive most of their money from lucrative broadcast deals. Lower down in the leagues, however, it is gate receipts that matter most for teams, and this crisis has revealed the fragility of soccer's economic ecosystem. When stadiums are empty in the lower leagues, bills can't be paid. (It's an argument that some Major League Baseball team owners have used to push for player salary cuts, too.)
Social awareness
To prevent more clubs from going the way of Rhyl FC, which shut up shop in April (though it may yet reemerge as a new entity), Stefan Szymanski has proposed another solution: a collective insurance pot to mitigate risk. Szymanski is a professor of sports management and coauthor of Soccernomics, about the economics of soccer (and a partner of mine in a sports consultancy of the same name), and in his plan, clubs would pay at a rate that's based on their revenues. Despite the headlines, insolvencies are rare in European soccer, but making the burden of the current crisis collective and objective rather than focusing it on individual's pay would help more clubs.
In tennis, for example, the sport's governing bodies announced that they will create a relief fund for players who don't have lucrative sponsorship deals, and who rely instead on appearance fees at tournaments (which are now canceled) for their income.
Could the current hiatus from professional sports lead to other solutions as we navigate a new normal? Could it be the time to challenge the sporting status quo?
It is only convention and the sporting calendar, for example, that dictates the U.K. soccer season must end before August. What if season dates were changed for the next few years? In a similar vein, why not ditch relegation of teams to lower levels for this yearbut allow promotion?
The digital landscape offers further opportunity to accelerate changes. We may grow to like the option of seeing every game live (in the U.K., only some soccer games are broadcast live, usually behind a paywall) if broadcasters can scale up their offering for matches behind closed doors. We may welcome more immersive technology, such as virtual reality headsets that put fans "on the court" for basketball games, and gamified options for viewers: In Formula E racing, for example, fans can vote for their favorite driver in the first half of race, which can lead to an energy boost for the driver's car in the second half.
These solutions are not limited to any one sport. Most will need to examine their business models and encourage similar innovations. The financial structure of professional sports is at a dramatic crossroads. It remains hard to envisage how large gatherings will return anytime soon. Those leading from the front are showing adaptability and agility, and, more importantly, empathy and honesty amid the uncertainty. It's a lesson in leadership that resonates far beyond sports.
Recommended stories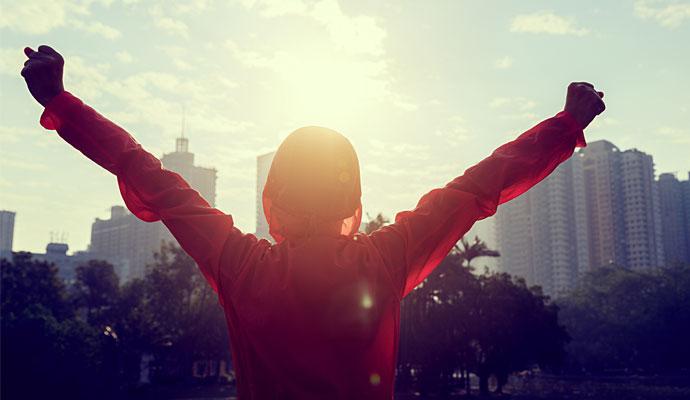 By empowering people to achieve their own goals, leaders can overcome great skepticism—and achieve great results. What worked for cookstoves in Guatemala can work for corporate cloud adoption.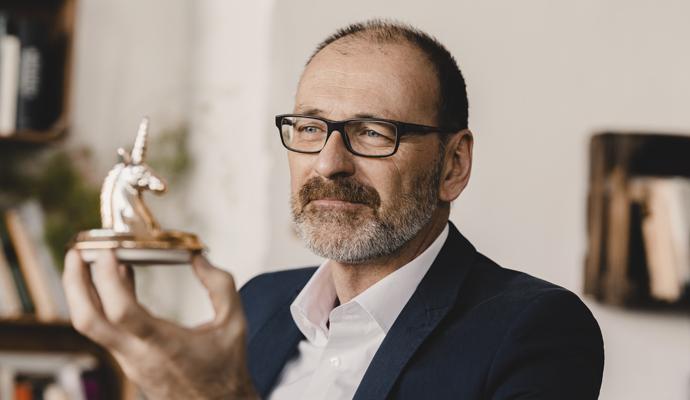 A new book makes the case for adopting the enduring principles of this '80s-era process-management system in digital-first businesses.