E-Sports Is Beating the Competition
As the industry continues to find its footing as a business, competitive video gaming has emerged as the fastest-growing sector in the global sports business.
It's a sports-crazed world out there. Whether it is the NBA or the British Premier League, Australian Rules Football or cricket, sports attracts the passions, attention, and spending money of billions of people around the world. 
But amid the raucous boom of global sports, one comparatively overlooked activity is outpacing the competition. According to PwC's 2018 survey of 470 sports industry leaders in 42 countries, e-sports is growing the fastest. E-sports is the worldwide phenomenon that has rapidly evolved around competitive video gaming and the millions of fans who watch professional teams play, in person, on TV, and predominantly on digital platforms. In potential for revenue growth, e-sports beat out soccer and basketball, perennial powerhouses in the annual poll, as well as everything else, from boxing to football to cricket.
PwC estimated that the e-sports economy will reach $804.9 million in 2018, a 29.8 percent jump from the year before. "Looking forward, our latest Global Entertainment & Media Outlook data forecasts a growth of global e-sports revenues to $1.6 billion by 2022, representing a healthy 18.4 percent CAGR from 2018," writes Clive Reeves, manager, Sports Business Advisory, in the survey report (see below).
Video games, of course, have been around since the 1970s. But as we noted last year, they have been progressively leveling up into a sport. That process continued to accelerate throughout 2018. As computing and graphics technologies have exponentially increased in power and resolution, today's versions — especially the interactive, multiplayer blockbusters such as League of Legends, Overwatch, and Dota 2 — are closer to live-action movies than to the video games of old. Publishers leverage popular games by forming professional e-sports leagues, selling franchises, and hosting worldwide tournaments in sold-out venues where teams vie for multimillions in prize money. Some matches air on TV, but Amazon's 24/7 streaming platform Twitch has dominated viewership, and BAMTech, YouTube, Facebook, Twitter, and other digital providers, as well as traditional media companies, are offering new viewing platforms. In the meantime, private investors are priming the e-sports pump, with VCs investing $1.8 billion in startups in 2018 alone, according to PitchBook.
Private investors are priming the e-sports pump, with VCs investing $1.8 billion in startups in 2018 alone.
To keep growing their massive fan base and revenues, e-sports entities continue to emulate the tried-and-true pathways paved by traditional sports leagues: sponsorships, media rights, advertising, and ticket and merchandize sales at a rising number of dedicated venues.
Sponsorships and streaming advertising were the top two drivers of revenue growth in e-sports in 2017, up 29 percent and 32 percent, respectively, according to PwC's Global Entertainment & Media Outlook 2018–2022. Tech companies such as AMD, Intel, Logitech, and HTC are already on board as sponsors, advertisers, or both, but the holy grail is to bring on more non-endemic brands beyond the likes of Mountain Dew and Red Bull, which have long targeted the same millennials and Gen Zers that e-sports attracts.
"In the past year, we've seen a lot of automotive brands get involved," says Jurre Pannekeet, senior market analyst and e-sports specialist at Newzoo, an Amsterdam-based market research firm. "Mercedes, BMW, Toyota, and Volkswagen have all engaged, either with individual teams or with leagues." Gillette and P&G's Head & Shoulders are among personal-care brands testing the waters, he says.
Toyota entered the e-sports space as a sponsor of Overwatch League's inaugural season, backing a documentary-style, behind-the-scenes look at the life of an Overwatch player. "We love the passion of e-sports fans," says Stephen Curtis, Toyota's vice president of media and engagement marketing, "and the goal of our partnership is to take Overwatch League and the fan experience to the next level."
Yet a wait-and-see attitude prevails for other non-endemic advertisers, as e-sports competes for a place at the marketing table alongside traditional sports properties. Attendees at an e-sports business conference in California in November voiced a need for better education about what the genre can deliver, including data on the fan base. Ed Gold, advertising director for State Farm, which has sponsored League of Legends and NBA 2K League tournaments, summed it up in three words: "Measurement, measurement, measurement."
Sales of media rights are forecasted by PwC as the revenue stream that experienced the biggest year-on-year jump in 2018, up 49.6 percent from 2017. The year got off to a bang in January when the Overwatch League debuted, live-streamed on Twitch as part of an exclusive two-year, $90 million media rights deal by game creator and league impresario Activision Blizzard. In July, ESPN, Disney, and ABC signed a deal with Blizzard, for an undisclosed amount, to broadcast Overwatch on linear TV. Then in September, 21st Century Fox invested $100 million in Caffeine, a newly formed streaming venture that will focus on e-sports. "Traditional media companies are very much looking at how they can capitalize on the growth of e-sports," Pannekeet says.
Media rights deals could be additionally sliced and diced as e-sports leagues expand to more local and regional sites in lieu of staging tournaments in a single locale. For instance, matches for the inaugural season of the Overwatch League were held at the 350-seat Blizzard Arena in Burbank, Calif. (except for the finals, at the Barclays Center in Brooklyn, which drew 11,000 fans). Similarly, all the NBA 2K League first-season games were played at the league's dedicated studio in New York. Yet both leagues plan to move games to existing or new venues in the franchisees' home cities, where they can generate the same kinds of rooting interests and fan loyalty that traditional sports teams enjoy, as well as revenues from ticket and merchandise sales.
Another media rights opportunity could arise from the growth in collegiate e-sports programs. Although the NCAA hasn't officially recognized e-sports, more and more colleges are fielding teams, granting scholarships, and either retrofitting spaces or building new venues for matches. There are now at least 50 collegiate teams, according to ESPN, most of which are governed by the National Association of Collegiate Esports. It's plausible that if college programs proliferate, existing regional sports networks tied to major conferences, such as ones for the ACC, SEC, and Big 12, could buy e-sports rights.
Even though traditional sports leagues and their franchisees, including the NBA, FIFA, and Formula 1, are investing in e-sports, and as sponsors and advertisers are getting more involved, many of the sports leaders polled by PwC remain cautious. The main reasons given were a lack of understanding of the business model, a lack of understanding of the audience and culture, and the immaturity of the ecosystem.
Reeves suggests that it's important for those fence-sitters to keep informed about this burgeoning industry. "As e-sports continues to mature and grow," he warns, "it is becoming abundantly clear that overlooking it is no longer an option and now is the time to consider how to get involved."
Recommended stories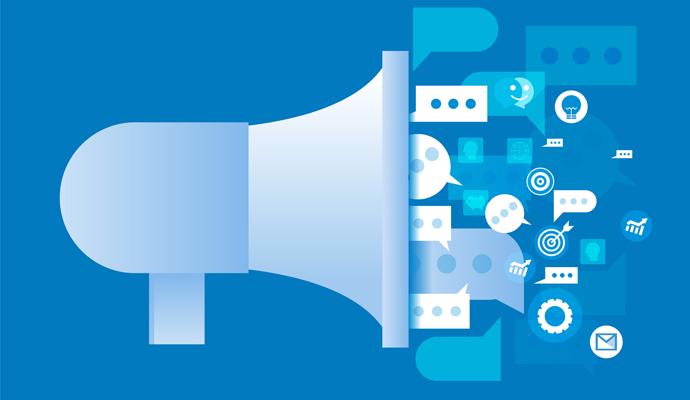 Some striking data in the latest edition of PwC's Global Entertainment & Media Outlook explodes the notion that the advertising business is in decline.