The Enduring Management Wisdom of Lincoln
Lessons for managers from a manufacturing success story.
(originally published by Booz & Company)
Headlines espousing the relative decline of the U.S. industrial base, despite a recent upsurge, have left American managers focused on today's news and this quarter's results. As a result, few have heeded the invaluable lessons of the country's longest-running manufacturing success story. For nearly a century, the Lincoln Electric Company has consistently ranked among the most productive manufacturing enterprises in the United States, all while not laying off a single permanent employee for more than 60 years and, for 75 years, paying bonuses to its workers that average 60 to 100 percent of their annual salaries. Yet not a single other company in the country has adopted the unique system that led to Lincoln Electric's continuing record of success—one in which owners, managers, and workers have strong incentives to cooperate to meet the needs of customers.
Back in 1911, James Lincoln created what would become (and remains to this day) the world's largest manufacturer of electric arc welding machines. Lincoln Electric is now a US$2.9 billion multinational enterprise dominating global markets. Early on, Lincoln had a profound insight: "I knew that if I could get the people in the company to want to succeed as badly as I did, there would be no problem we could not solve together." Lincoln, a rock-ribbed capitalist, nonetheless felt the biggest threat to the system came from the short-term dictates of Wall Street. He wrote, "The present policy of operating industry for [the benefit of] stockholders is unreasonable… The usual absentee stockholder contributes nothing to efficiency. He buys today and sells it tomorrow. He often doesn't even know what the company makes." For that reason, Lincoln worked to keep control of company stock in the hands of his managers and workers.
Lincoln believed business was all about serving customers by making the highest quality product at the lowest price—and the means to that end was engaging all employees in the task. To make that engagement a reality, Lincoln created an organizational system with four key elements:
1. Communication and participation. Lincoln believed people were motivated by being respected and given a chance to develop and use their talents on the job. He gave workers access to managerial data and encouraged them to find ways to improve productivity and efficiency. An elected employee advisory board has met with Lincoln's top management every two weeks for nearly a century and, collectively, management and workers have made every major decision about the company's direction—including the expansion of manufacturing operations overseas. Management has retained the right to veto any decisions made by the board, but that is a power it has never needed to exercise, because management and workers share the same interests.
2. Piece work. Lincoln's manufacturing workers are not paid by the hour, week, or seniority. Instead, managers and workers negotiate an objective rate by which employees are compensated based on their actual productive output—the more they produce, the more they make. The base rate is set at the going wage for unionized workers in the region, but there is no upper limit on how much Lincoln workers can earn, and they are completely self-managing and free to organize their own production methods.
3. Merit-based bonus. One-third of company profits are paid out to production workers as bonuses based on each worker's output, quality, adaptability, dependability, teamwork, ideas, cooperation, and adherence to environmental, health and safety standards. In 2011, the average American Lincoln worker took home roughly $80,000.
4. Guaranteed employment. Production workers with three years of service are guaranteed at least 30 hours of work per week, in exchange for working overtime when the product is in demand. The company was forced to adopt a 30-hour week at the bottom of the 2008–09 recession, but, typically, workers are on the job as many as 55 hours a week. To deliver on the promise of guaranteed employment, workers agree to be moved to different tasks, even to lower paying ones. In down times, the pay of managers and salaried workers is reduced, and their responsibility then becomes to find ways to get the hourly workers back on full time. Lincoln employees at every level say, "We are all in this together."
The system is based on a sense of trust and community accumulated over decades as the result of the company's proven commitment to its practices through thick and thin. One benefit has been a positive effect on the communities surrounding the Lincoln plant in Cleveland, Ohio. Even as the city suffered the fate of other areas in the rust bowl, Lincoln's employees have provided a social and economic anchor to what would otherwise have been abandoned neighborhoods. Today, as Ohio's top exporter, Lincoln Electric remains the bright spot in Cleveland's otherwise troubled economy.
The company continues to grow, innovate, and earn steady profits ($257 million on $2.9 billion in sales in 2012). However, two things have changed in recent years. Although the majority of company stock still may be held by employees and the Lincoln family foundation, the company went public in 1995 and increasingly larger percentages of its shares are now being traded on NASDAQ. At the same time, much of the company's growth has been overseas, often in countries where laws preclude the introduction of Lincoln's unique employment practices. It will be fascinating to see if the culture created by James Lincoln can be sustained in light of those developments.
Recommended stories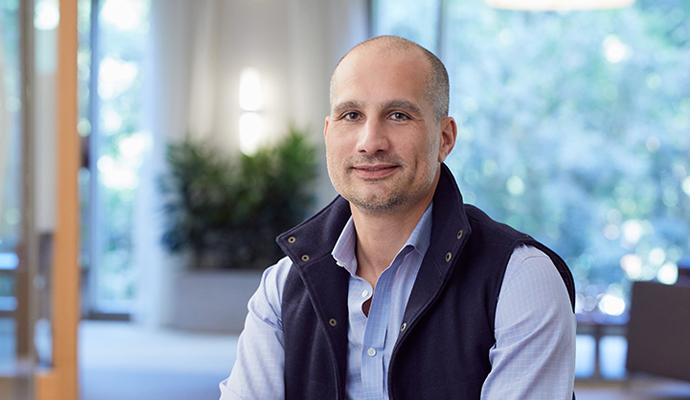 How do you survive—and thrive—after a crisis? The chief information security officer of Equifax offers hard-won advice for leading under pressure, building a strong risk culture, and making security strategic.