The Mission Statement Is Dead! Long Live the Mission Narrative!
Your company's guiding principles should be built to focus your employees' thinking, decisions, and actions.
The idea for this piece was rattling around in the back of my brain when I came across an interesting blog post on the Association for Talent Development's site: "Why I Hate Mission Statements—But Love Missions." The writer, Brad Federman, lays out many legitimate complaints about typical declarations: They have been wordsmithed into frothy blather, are too long to be remembered, and have little use beyond adorning the lobby wall. But Federman also argues, correctly, that a compelling mission has the power to shape a workplace and inform strategic and operational decisions. So what accounts for the disconnect? More importantly, how can it be bridged?
The primary fault lies not in the "mission" but in the "statement." A statement is a one-time aspirational exercise, which is usually crafted by an elite group of marketers or executives for customers or clients. Everyone involved feels good about the honeyed prose. And there are, of course, good mission statements. The best are crisp and straightforward—more Hemingway than Faulkner. I like Patagonia's: "Build the best product, cause no unnecessary harm, use business to inspire, and implement solutions to the environmental crisis."
Too often, however, the statement becomes an end in itself, disconnected from job descriptions, leadership competencies, operational policies, and the other activities that comprise the day-to-day reality of the organization. Making that connection takes work and commitment. And that's where mission narratives come in.
The narrative is a bottom-up method for ratifying the relevance and strength of the company's purpose while also unearthing examples, hidden best practices, and unacknowledged obstacles to success. In a healthy culture, names can be attached to the narrative because telling truth to power is not a career-ending move. In companies that are more toxic, they can be written anonymously. People who are intimidated by writing can invest in some voice recognition software that allows them to capture the narrative orally.
The mission narrative should be short and explicit—the story of how a company's mission is actually achieved. The quality of the writing is secondary, even tertiary, to spirit and specificity. It can be half a page, a page, or even two pages. It can be written by the people who actually do the work, and it can take one of many forms, depending on who's writing it. Here are some examples of what a team leader might write:
· To realize our mission, I do A, B, and C as a retail team leader to build a group that delivers X, Y, and Z. An example of where we performed at our peak in the past six months is… and an example of where we fell short is… I was most proud of my team when we…
· The criteria I use for hiring are 1, 2, and 3. The formal and informal methods that I use for development are 4, 5, and 6.
· The policies, procedures, and tools that help me most are… and here's why. Here are those that get most in the way… and here's why. The changes I would make tomorrow if I could are… and here's why.
· Here's what I have done over the past six months to make our store and its people embody the mission of this organization…
· If I were to hire my replacement, I would look for these qualities and/or experiences that are not in the current job description… Here's why they would be important for his or her success…
A product manager might write about how the company's mission informs the way suppliers are chosen or components approved for inclusion in a product. A designer or architect could write about how materials are specified. The list goes on.
Emphasizing examples, evidence, and underlying reasoning ("Here's why…") bring genuine experiences to light. Storytelling—the oldest, most enduring, and one of the most powerful forms of human communication—helps individuals from the shop floor to the boardroom distill concrete meaning and expression of the company's overarching focus. Meaning drives engagement and motivation. Meaning cannot be crafted from afar; each person must find it and feel it themselves. The narrative exercise provides a channel for that exploration.
Storytelling helps individuals from the shop floor to the boardroom distill the company's focus.
Be careful, however, not to turn the narrative into a corporate history. This is not about memorializing the distant past but rather an opportunity to chronicle the present and co-create the future. The narratives should be part of an ongoing, open-ended dialog through which members of the enterprise learn more about themselves and the work they do while also sharing to create community.
As a collective body of knowledge, the mission narratives can inform everything from organizational structure, to reward-and-recognition programs or basic policies. The exercise can embed purpose, values, and performance measures deep into an organization (and reveal where improvements must be made). Alignment up and down within organizational units and across organizational boundaries improves when people clearly articulate why they are doing what they are doing. Interdependencies are revealed. Resilience is enhanced.
Are there companies that do this well? John Hagel has cited Nike and Apple as examples of corporate narratives that hit the mark, with their "Just do it" and "Think different" messages, respectively. These slogans are not merely catchy mission statements meant to be used as marketing tools, but they begin narratives that encapsulate a larger story at the institutional level. I'm advocating something even more holistic and expansive in its creation and iteration. Like Rob Goffee and Gareth Jones, who wrote about how to create the best workplace on Earth but who could find no company that followed all of the principles, I am still searching for the organization that takes full advantage of the power of mission narratives. If you know of one or are part of an organization that would like to try, please get in touch. In a future post, I'll share some of the best.
Recommended stories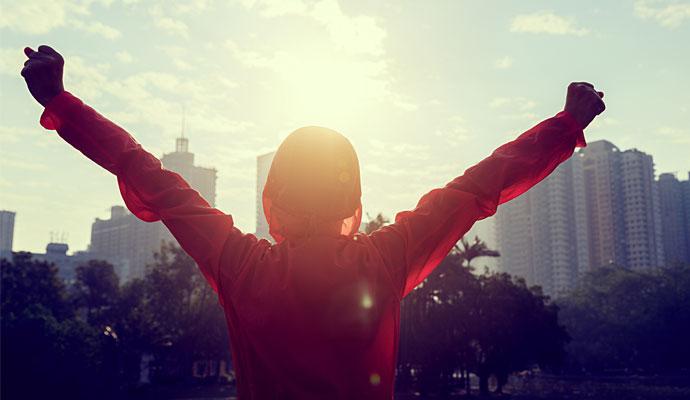 By empowering people to achieve their own goals, leaders can overcome great skepticism—and achieve great results. What worked for cookstoves in Guatemala can work for corporate cloud adoption.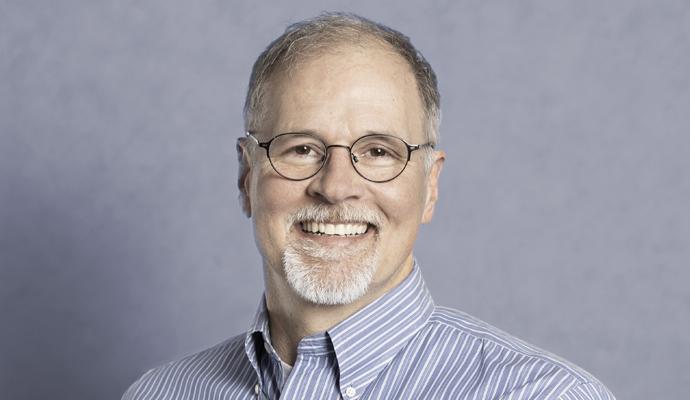 CEO Robert Playter dispels worries about the potential harm robots could inflict and thinks they will empower people instead of displacing them.