Where have all the shop clerks gone?
Forget your worries about the factory floor. Machines are already decimating retail jobs.
We often talk about software and robots taking over jobs and eliminating the need for human labor. It's common to hear these concerns center around jobs in factories, or in the trucking and taxi industries. Some of these changes may be far in the distance, or may not come about at all due to social and cultural resistance (and the fact that sometimes sci-fi-tinged ideas just don't come to fruition). In fact, there are lots of jobs open in areas that you would think would be negatively affected by automation. For example, 364,000 manufacturing jobs were open in the U.S.  at the end of February 2017, up 58,000, or 18.9 percent, from a year earlier.
But the reality is that machines — in the form of software, e-commerce platforms, and payment systems — are already destroying jobs in one massive sector: retail.
Retail sales are rising in the United States — up 5.3 percent in February 2017 from the year before. And overall, the U.S. labor market is in very good shape, with unemployment at 4.5 percent and 78 straight months of job growth. The monthly JOLTS report shows there were an impressive 5.74 million jobs open in the U.S. at the end of February. 
However, the job market in the retail sector is behaving as it would only in times of recession, when retail sales are falling, or when the labor market is weak. In March, when the economy at large added 98,000 payroll jobs, the vast retail trade sector lost 29,000 positions. In February, 30,900 retail jobs were cut. In fact, retail employment is off in four of the past six months, and the sector employed fewer people in March 2017 than in it did in August 2016. According to the JOLTS report, the number of open jobs in retail has fallen significantly over the past year, from 612,000 in February 2016 to 542,000 in February 2017 — a decline of 70,000, or 11 percent.
The job market in the retail sector is behaving as it would only in times of recession.
What's going on here? In a word, technology. But not in the way you'd think. Algorithms are not yet replacing salesclerks at the mall, and software is not stocking shelves in grocery stores. What is happening is that technology-enabled retail platforms, recommendation engines, and payment systems continue to grow and improve. And as they do, they are making it more convenient and more compelling for more people to do more of their shopping online. Non-store retail sales, which is mostly e-commerce, were up nearly 13 percent in February from the year before. In short, technology and automation are pushing a great chunk of retail sales through channels that are not physical stores. It still requires plenty of human work to fulfill all the orders. But the jobs will increasingly be in warehouses, in logistics and delivery — not in strip malls.
This is nothing new, of course. E-commerce has been stealing market share for nearly two decades now. But given retail's high fixed costs — leases, electricity, insurance, inventory, labor — it seems as if something of a tipping point has been reached. Before our eyes, the collective physical footprint of American retailers is shrinking: electronics stores, clothing retailers (both high- and low-end), department stores. In March, RadioShack announced it would close more than 500 stores, and J.C. Penney said it would shutter 138 stores. Last week alone, electronics retailer hhgregg said it would shut down all 220 stores it operates, and high-end apparel retailer Ralph Lauren said it would close its massive store on New York's Fifth Avenue. 
There's likely much more of this to come. The U.S. has far more retail space per capita than any other developed country. And even though some e-commerce brands are opening a small number of flagship physical stores, it is likely that a greater share of retail sales will be completed through non-store channels in the future. So, yes, we should be concerned about the potential for technology to obliterate the 12.4 million manufacturing jobs and the 1.48 million jobs in trucking transport in the future. But perhaps we should be more concerned with the way in which technology is already disrupting the 15.86 million-strong retail workforce.
Recommended stories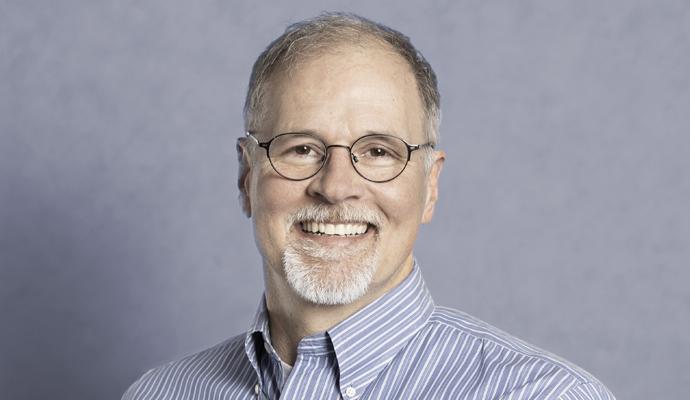 CEO Robert Playter dispels worries about the potential harm robots could inflict and thinks they will empower people instead of displacing them.