Why to Schedule Your Next Conference in Dubai or Kuala Lumpur
Emerging economies are poised to attract tourism's most lucrative niche market.
As developing countries' share of the global tourism market has expanded in recent years, many policymakers in those parts of the world have watched with satisfaction. To have more tourists entering your country is a validation of your national identity — and evidence that your people, history, and natural and cultural attractions have appeal outside your borders. More concretely, an increase in tourism arrivals is an economic boon, adding money and jobs and fattening the export line of a developing country's account. In recent years, Indonesia, Malaysia, Qatar, and Turkey, have been among the countries receiving an economic lift from tourism, with growth rates (according to the United Nations World Tourism Organization) averaging 6 percent per year in the Asia-Pacific region, 5 percent in Africa, and 3 percent in the Americas.
But most emerging economies have not yet achieved the full potential that their tourism trades can gain, especially from hosting meetings and conferences. This area of business tourism, which goes by the acronym MICE (meetings, incentives, conferences, and exhibitions), is especially desirable because of the economics associated with it. MICE tourists only represent 5 percent of tourist arrivals globally, but account for 11 percent of all destination spending. Conference visitors tend to stay at the most expensive hotels, eat at the pricier restaurants, shop at high-end stores, and buy tickets to premium entertainment events. This has a favorable impact on a destination's labor market, especially for the many jobs that support tourism. MICE tourism can also offset the cyclical nature of a country's leisure tourist trade. It lifts receipts during seasons or at times of the week, winter and weekdays respectively, when leisure tourists are less apt to visit. Moreover, MICE events act as a spur to economic growth by providing platforms to share knowledge, goods, and technology.
Until now, these benefits have largely gone to Western countries. According to the International Congress and Convention Association, more than 80 percent of all exhibitions — one of the most prominent areas of MICE, which involves shows of products and services specific to an industry — are held in Europe or the United States. Although the number of meetings in the Asia-Pacific region is rapidly growing, only one of every 10 exhibitions takes place there. Despite similar growth, there are even fewer exhibitions in South America (about one of every 20) and Africa (about one of every 50).
The disparity persists even in places that would seem to have extremely strong foundations for MICE events. For instance, the Gulf Cooperation Council (GCC) countries now have some of the most modern airports in the world. Dubai International in the United Arab Emirates recently surpassed London's Heathrow as the world's busiest. Abu Dhabi, Doha, and Dubai all have significant capacity for MICE events including exhibition centers that rival any in the world — the Dubai World Trade Center, for example, can accommodate 12,000 people. And they are centrally located for events that draw people from Africa, Asia, and Europe. In theory at least, this would seem to make the Middle East highly competitive as a MICE destination. In Southeast Asia, Malaysia has a similarly strong set of selling points: easy accessibility, efficient transportation systems, and state-of-the-art convention and meeting facilities.
The MICE market is increasing in certain parts of the Middle East and Southeast Asia, and in the developing world in general. But there is room for improvement. A high-profile meeting in medicine, technology, or finance is much more likely to take place in Barcelona, New York, or Paris than it is in Dubai or Kuala Lumpur. The leaders of emerging economies can and should raise their profile and compete with the West for major conferences and exhibitions. But to gain a larger share of this lucrative part of the tourism market, these leaders will have to fine-tune their strategies.
The first step is to identify the natural market opportunities and pools of prospective MICE visitors that are likely to be interested in this region. The countries with successful international MICE events have built them around export industries for which they are already known. They direct their marketing — at least in part — at trading partners with an established interest in topics related to the themes of the conferences. For instance, Singapore, one of the world's great import-export hubs, has major MICE events related to trading and logistics. Germany, with its strength in biotechnology and medical technology, hosts a number of significant MICE events focused on those industries. The huge technology sector in the United States has made it a launchpad for hundreds of tech conferences, some of them so big that they take over whole sections of the cities in which they're held. The best example is the Consumer Electronics Show, which is expected to bring 160,000 visitors and more than US$210 million to Las Vegas the next time it is held, in January 2016.
Next, emerging economies need to build their capabilities to prospect for business, plan and manage MICE events, and promote them to the world. In Western countries with well-developed MICE industries, a combination of private companies and public institutions handle these activities. Some are profit-driven. Others are government-based, working from a national or municipal economic development agenda. Nonprofit organizations such as the Madrid Convention Bureau and the Las Vegas Convention and Visitors Authority also get involved, working with for-profit companies — including in the hospitality, transport, and destination-management industries — to stage MICE events. They are critical pieces of the local ecosystems that attract high-spending MICE tourists.
When it comes to the meetings industry, developing countries are in a position today not unlike the position they were in when they began to compete on the global stage for manufacturing contracts. They are overlooked, but primed to compete. With emerging markets' infrastructure and travel connections improving, and the center of gravity of the tourism industry shifting from West to East, now is the time for developing countries to build their ecosystems and win more of the MICE market.
Recommended stories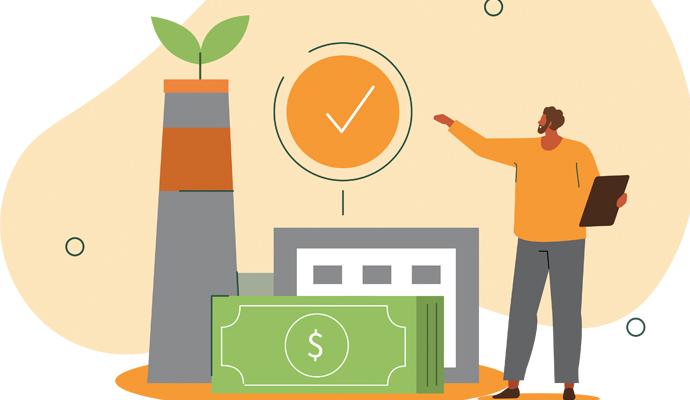 A sweeping philosophical history reveals two groups at odds on the relationship between nature and the economy.