The World's Largest Ungoverned Space
Google executives Eric Schmidt and Jared Cohen examine the political ramifications of digital ubiquity in The New Digital Age: Reshaping the Future of People, Nations, and Business.
(originally published by Booz & Company)
The New Digital Age: Reshaping the Future of People, Nations, and Business
by Eric Schmidt and Jared Cohen, Knopf, 2013
Few people are as well qualified and well positioned to write a business book that offers a sweeping account of the technological forces reshaping the world of commerce as Eric Schmidt, the computer scientist recruited by Larry Page and Sergey Brin to help commercialize Google back in 2001, and Jared Cohen, tapped by Schmidt in 2010 to run the Google Ideas think tank. But in The New Digital Age: Reshaping the Future of People, Nations, and Business, the pair choose to focus less on business and more on people and nations. In so doing, they present an unvarnished view of the political impact of digital technology and connectivity that makes it plain these forces will leave no life untouched.
Schmidt and Cohen frame The New Digital Age around an idea that can be difficult to grasp: "The vast majority of us will increasingly find ourselves living, working and being governed in two worlds at once." This is neither metaphor nor marketing pitch. The Google execs are not simply saying that digitization is driving changes in the physical realm. They are arguing that an entirely new virtual realm is rising alongside the physical one, and that these two "civilizations will affect and shape each other; the balance they strike will come to define our world."
Schmidt and Cohen admit that the changes in our lives and political institutions that will be produced by the rise of the virtual realm are far from clear. They say that the Internet is "among the few things humans have built that they don't truly understand" and call it "the world's largest ungoverned space." This is a profound tagline, fraught with difficulties and complexities that the book can only begin to address. (But it doesn't stop the authors from optimistically asserting that "the best thing anyone can do to improve the quality of life around the world is to drive connectivity and technological opportunity. When given the access, the people will do the rest.")
Given Google's run-ins with the Chinese government, which culminated in the company's withdrawal from the mainland in 2010, it isn't surprising that the authors devote many pages to that country, which they identify as the "world's most active and enthusiastic" online censor and "the most sophisticated and prolific" hacker of foreign companies. They also predict, correctly I think, that China's efforts to control the Internet will not forestall "some kind of revolution in the coming decades." (However, they are quick to note that it would be wrong to assume that an upheaval in China—or any other authoritarian state—will lead to a more democratic nation, quoting no less an authority on political revolution than Henry Kissinger.)
Despite all their coverage of China, one obvious conclusion eludes Schmidt and Cohen. China's aggressive management and manipulation of the Internet may provide it with a lead in coping with the societal and political changes produced by the explosive expansion of the new virtual civilization. Indeed, because of its centralized policy structure, China may be better equipped than most Western nations to think through the ramifications of digitization and develop long-range strategies to deal with them. And clearly, these are matters of great interest in China. Local versions of Facebook and YouTube already boast some of the world's largest audiences, and wireless companies have begun to form alliances with banks and insurance companies, anticipating a world in which financial and healthcare services are provided to more than a billion people through digital technology.
In talking about the political effects of digitization on citizens and states, Schmidt and Cohen take us well beyond the usual business book. The New Digital Age is a provocative read—its authors describe the changes that digitization is producing as "revolutionary" no fewer than 52 times—that should be widely read and debated. With any luck, the book will raise the level of discourse concerning digitization as its authors declare, "Forget all the talk about machines taking over. What happens in the future is up to us."

Author profile:
Mark Stahlman is a technology strategist and founder of TMT Strategies LLC, a research company focused on the impact of digital technology on the economy and society.
Recommended stories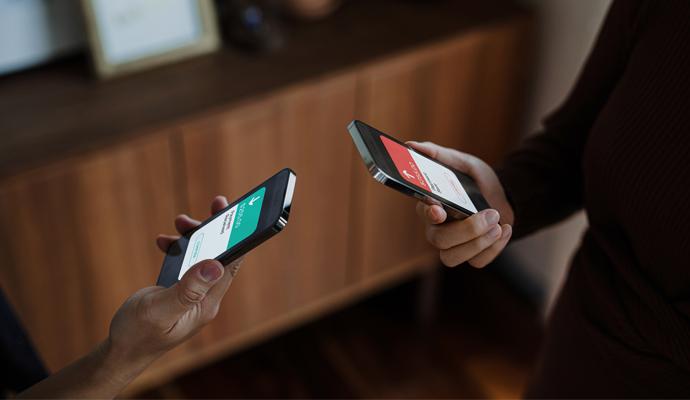 In Episode 4 of the Take on Tomorrow podcast, Sheila Bair, former chair of the US Federal Deposit Insurance Corporation, and Vicki Huff Eckert, a retired PwC US partner and former vice chair for PwC's US technology, media, and telecommunications sector, discuss cryptocurrency's fast-approaching future.