Best Business Books 2010
(originally published by Booz & Company)
Two years after the financial collapse, the idea of hunkering down and waiting for a return to business as usual — as people did in previous recessions — seems a less and less viable strategy. But what should you do instead?
In this edition of our annual review of the year's best business books, you will find a reading list that offers intriguing and compelling answers to this question. The list, assembled by a distinguished team of experts, starts with a select guide to the year's tallest stack: titles that parse the recession of 2007–09 for lessons in preventing another collapse. The reviewer is David Warsh, who covered economics for the Boston Globe for more than two decades and won financial journalism's Gerald Loeb Award twice.
Next up is Walter Kiechel III's essay on the best business books on leadership — in a year when the spotlight revealed an unflattering view of too many of our leaders. Kiechel, whose career included stints as the managing editor of Fortune and the editorial director of Harvard Business Publishing, reviews a handful of books that confront "traditional notions of leadership with new circumstances," including the rise of social networking. (We didn't cover the topic of strategy this year, but Kiechel's engaging book The Lords of Strategy: The Secret Intellectual History of the New Corporate World [Harvard Business Press, 2010] is featured in "The Right to Win," by Cesare Mainardi with Art Kleiner, s+b, Winter 2010.)
The ramifications of technologically enabled societies play a starring role this year in University of Southern California Stevens Institute executive director Krisztina "Z" Holly's review of the best books on innovation, and a supporting role in journalist Sheridan Prasso's choices for the best books about China, now the world's second-largest economy. Both are especially timely as organic growth becomes a top priority at many companies.
In the doing-more-with-less theme, strategy+business contributing editor Sally Helgesen returns with a selection of titles that call into question the "star" system of talent (a factor in the recent recession) and argue for a far more inclusive definition of human capital. In a complement to Helgesen's essay, neuroscience author Judith E. Glaser examines the year's best books on the human mind, which offer executives the means to improve their decision making and galvanize their workforce.
David K. Hurst, our longtime Books in Brief reviewer, finds that the Great Recession has not only emphasized the shortcomings of the managerial status quo, but also yielded a number of books that offer alternatives in its art and practice. Finally, University of Denver Daniels College of Business professor James O'Toole returns with his ninth consecutive annual best business books essay, which plumbs biographies and histories on subjects as diverse as Henry Luce and Chinese tea for business lessons that are as relevant as today's headlines.
In a time of halting recovery, frugal consumers, tight money, and increasing government activism, companies urgently need winning strategies. For executives charged with creating and executing those strategies, this year's best business books are a valuable source of insight and inspiration.

Contents:
Recommended stories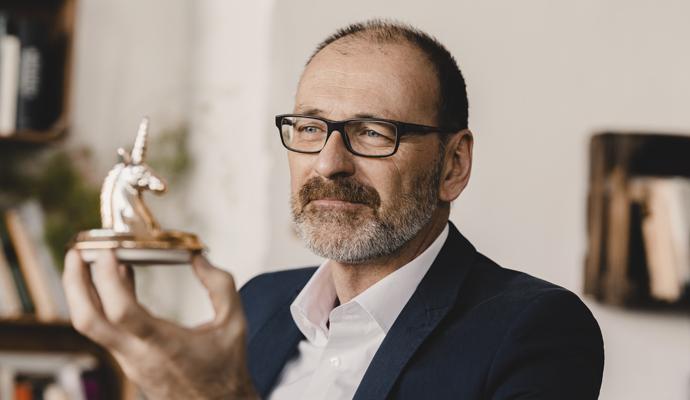 A new book makes the case for adopting the enduring principles of this '80s-era process-management system in digital-first businesses.