Best Business Books 2010: China
Probing China's Infrastructure
(originally published by Booz & Company)
---
Marina Yue Zhang with Bruce W. Stening
China 2.0: The Transformation of an Emerging Superpower...and the New Opportunities
(Wiley, 2010)
Peter Hessler
Country Driving: A Journey through China from Farm to Factory
(Harper, 2010)
Elizabeth C. Economy
The River Runs Black: The Environmental Challenge to China's Future
(2nd ed., Cornell University Press, 2010)
Edward Tse
The China Strategy: Harnessing the Power of the World's Fastest-Growing Economy
(Basic Books, 2010)
---
Too many books about China fall into one of two dichotomous categories: "good China" and "bad China." In the former, a rising China presents tremendous opportunities for those who figure out how to lasso and ride the "great dragon," profiting from its enormous economic power. In the latter, China is a threat, a rising Yellow Peril–tinged specter of repression and economic domination that imperils Western ideals and global supremacy. Both approaches have sold well, but neither offers the depth of understanding needed by corporate strategists.
In order to truly comprehend the opportunities as well as the risks posed by this massive nation, we need to read deeper. Rather than glossy overviews that postulate grand top-down theories, the best books about China start on the ground and probingly elevate our understanding. This year, they delve into China's growing technological backbone; the rapid, tendril-like growth of its nationwide highway system; the impact of its economic development on the environment; and the strategic implications of its societal transformation.
Consumers Arise
The unfortunately titled China 2.0: The Transformation of an Emerging Superpower...and the New Opportunities appears at first glance to be one of those once-over-lightly, lasso-the-dragon overviews. It is not. Author and management consultant Marina Yue Zhang grew up in mainland China, received her undergraduate education from Beijing University (her country's equivalent of Harvard), and then earned an MBA and a Ph.D. in management in Australia. She combines a well-researched perspective with the nuanced understanding of a native mainlander and filters them through well-communicated critical analyses. The result is a deeply informative book that examines the impact of technology on China's economic development and ongoing social transformation.
Zhang calls this new China "2.0" to distinguish it from the monolithic China of old, where information was imparted by the government to the people in top-down fashion and economic development was a function of central planning. She argues that "China 2.0 signifies a new phase in China's development and the need for completely revamped thinking about what China is and how it works."
It might be tempting to watch the travails of Google and eBay in China and think of the Chinese as technologically backward and isolated. But Zhang demonstrates that the very opposite is true. Despite living behind the great firewall of censorship, more than half of China's 1.3 billion people use mobile phones or the Internet. This connectivity is having a profound effect, according to Zhang. It is mobilizing public opinion and forging a new social order, as well as creating a level of political transparency and institutional reforms that Chinese leaders had managed to avoid until now.
China 2.0 is filled with surprising statistics. For instance, more than 160 million Chinese have a personal blog or other Web space. Zhang suggests that China's one-child-per-family generation is looking for social engagement in cyberspace to compensate for an isolated upbringing. More than 400 million Chinese are registered for QQ, an instant messaging application, and more than 75 percent of Chinese Internet users have one or more instant messaging accounts, compared to just 39 percent in the United States. Chinese rely much more heavily on instant messaging than they do e-mail, which is easier to censor and track. Only 56 percent of Internet users in China use e-mail at all, Zhang tells us, and then primarily for business communication.
Zhang tracks how connectivity is giving rise to a collective consumer power that could transform the nature of business in China. For example, Chinese consumers using mainly mobile phones to communicate organized a spontaneous boycott of French retailer Carrefour after a French pro-Tibet activist attacked a wheelchair-bound, retired Chinese athlete during the Olympic torch relay in May 2008. Carrefour had nothing to do with the attack, but suffered the wrath of consumer-driven, nationalistic protest. "The interconnection of millions of Chinese empowers them as a group, as consumers, and as social members in a political regime to form a collective power to interact with merchants and policy makers in a way they never experienced before," Zhang writes.
Even President Hu Jintao now conducts online chats with Chinese netizens, and has publicly stated that he tries to find time to gauge the public's reactions to government policies via postings on the Internet — and craft government responses accordingly. "Formerly, the Chinese public was a passive receiver of messages from the top of society or within very confined boundaries; today everyone can be a newsmaker and broadcaster," writes Zhang. "This collective power is only getting stronger and more sophisticated by the day." The implications are significant enough that Zhang advocates building interactive platforms into all product marketing plans. She notes that even a small niche of consumers reached in this way can create millions of sales — and millions of potential boycotters for unprepared retailers and makers of consumer products.
The evolution of the Chinese consumer is a particularly important topic because Chinese government policy and the interests of the West are both focused on promoting domestic consumption as a driver of future economic growth. So profound is the change that Zhang reports that China's longtime greeting "Have you eaten?" (Chi fan le mei you? or just Chi le?) — which originated in China's past famines and hardships — now has a 2.0 version among China's young, urban, connected consumers. They text one another: "Where are you?" (Zai nar ne?)
Some commentators argue that China's new form of "state capitalism" poses a threatening challenge to free markets. Zhang paints a more realistic picture of the nature of Chinese capitalism. It's neither single nor unified, she says. It is a body made up of three separate organs: state capitalism, which of course is omnipresent; a flourishing sector built on private capitalism; and international capitalism. The roles of the latter two are often overlooked by those observing China from the outside in. That's why it's important to have observers like Zhang telling us about the transformative changes unfolding in China 2.0 from the inside out. Her contextualized revelations provide the means for a new understanding, even for the well-initiated reader.
Road Trip
Peter Hessler often seems to stumble across insights in his epic 7,000-mile road trip across China. Along the way, in Country Driving: A Journey through China from Farm to Factory, this year's best book on China, he manages to explore the human sides of industrialization, entrepreneurialism, urbanization, the creation of the auto industry, the inadequacies of China's healthcare system, and the impact of the headlong building of thousands of miles of new highways modeled on the U.S. interstate highway system.
Hessler chooses his route from the only navigation tool at his disposal — a 158-page pack of road maps published by a company called Sinomaps. The roads on these maps look mostly like squiggly red capillaries without names; they tend to disappear altogether when they enter sensitive geographic areas that the government does not want exposed to visitors. Hessler decides to follow some of the capillaries that snake alongside a series of symbols that looks like this: ππππππππ. It's the outline of the Great Wall.
China's car culture is brand new, of course, and virtually every Chinese on the road today learned to drive within the last 10 years. Sometimes there are no rules of the road, driver's license tests are almost laughable, and Chinese people's ability to read maps is nonexistent. Give rural Chinese people a map and they will turn it upside down wondering what it is and how it works. "In China, it's not such a terrible thing to be lost.... China is the kind of country where you constantly discover something new, and revelations occur on a daily basis," writes Hessler. "The place changes too fast; nobody can afford to be overconfident in his knowledge.... Nobody has today's China figured out." So, rather than attempting to paint China with broad-brush generalizations, he chronicles the history and social context of life along its roads in order to illuminate the dramatic changes of the present.
For example, in the 1940s, when the U.S. Army sent jeeps to the Nationalist forces of Chiang Kai-shek fighting the Japanese and the advancing Red Army, the vehicles suffered an inordinate number of accidents. They were designed for the right side of the road, but the Chinese drove on the left. So the U.S. Army proposed that all of China switch sides, and Generalissimo Chiang agreed. This gave a leg up to U.S. automakers, which rushed to enter China when trade opened decades later — beginning with the saga of American Motors and its Beijing Jeep in 1979, the textbook case for failed foreign partnerships.
Hessler follows that story to the origin of China's auto industry: A single Chinese engineer went to England and bought equipment from an outdated Ford factory. Then he went to Spain to acquire designs from a struggling Volkswagen subsidiary making a car similar to the Jetta. He secretly put them all together in China's poor Anhui province, contravening Chinese laws that forbid new car makers to enter the market (which the company later was able to have changed), and suddenly China had its very own national car: the Chery (Qirui). Chery Automobile Company is now China's largest domestic automaker, drawing the ire of foreign rivals for continuing to copy their designs on the cheap.
In a section titled "The Factory," Hessler chronicles a similar episode that unfolds before his eyes in the southern province of Zhejiang. A factory that makes the small metal rings that connect the straps of women's bras has sprung up in the new town of Lishui along one of China's brand-new, industrialization-creating toll roads. Its machinery was made according to specifications provided by the employee of another factory, who committed the parts to memory while at work and drew them when he returned home each evening. After a fair bit of tweaking the replica, the new factory became profitable — and then endured copycats of its own. It's a problem that many a Western manufacturer has faced in China, but as Hessler explains, it is part of the culture and the nature of China's current stage of industrialization.
If the reader is tempted to believe that the nature of China is to copy rather than to advance, Hessler reminds us about Francis Cabot Lowell in the 1800s. "Back then, the United States was the upstart society, and the British carefully guarded the designs for their water-powered Cartwright looms," he writes. "But Lowell visited the mills of Manchester under false pretenses and he used his photographic memory to rebuild the machines in Massachusetts, where his company became the foundation for the American textile industry." The implications for China's future are clear.
Country Driving explores how China clears the land to build new factory towns like Lishui, giving depth and background to the protests over land rights that frequently pop up in global news articles. It also records the transformation of a distant suburb of Beijing from rural village to tourist destination — and the creation of a class of entrepreneurs building restaurants and guesthouses to take advantage of the change — all based on a newly constructed road that made the village accessible to China's newly minted middle class for the first time.
Hessler's 2001 book, River Town: Two Years on the Yangtze (HarperCollins), which chronicled his time as a Peace Corps teacher in central Sichuan province, has been a must-read for every initiate to Chinese culture. This latest work, by the writer who has been called "America's keenest observer of the New China," provides an up-to-date companion and an unparalleled curbside view of the vast economic upheavals that a decade of 10 percent growth has wrought.
Crisis Reprised
Another probing examination of the impact of China's spectacular economic growth has resulted in an entirely different type of analysis — an in-depth look at the depletion of China's natural resources and skyrocketing rates of pollution. Elizabeth C. Economy's The River Runs Black: The Environmental Challenge to China's Future was a pioneering work when it first appeared in 2004. There have been a number of attempts to examine China's environment since. But Economy's second edition, updated throughout, once again proves the book to be the most comprehensive, well-researched, and thoughtful analysis of China's growing environmental crisis and its implications for the country's future development. (Disclosure: Economy endorsed my book, The Asian Mystique.)
The new edition examines the policy transformations that have occurred in China over the past two or three years in areas such as clean energy, climate change, and investment in and development of natural resources abroad. It assesses the impact of several recent defining events on China's environment and its environmental practices: the Beijing Olympics, the global financial crisis, and the Copenhagen climate change conference. It also traces the latest developments in the country's environmental movement: the growing role of environmental NGOs as watchdogs of both local governments and multinationals, and the appearance of urban-based environmental unrest beginning in 2007.
Beijing is falling short in its ability to address the flooding, desertification, water scarcity, and fast-dwindling forest resources that threaten its future, Economy finds, and therefore it must increasingly rely on other actors, including the private sector, to manage these problems. Further, environmental degradation in China has contributed to significant public health problems, mass migration, and economic loss. "Ignored for decades, even centuries, China's environmental problems now have the potential to bring the country to its knees economically," the author writes. She notes that estimates of the cost of environmental damage now range from 8 to 12 percent of China's US$4.9 trillion annual GDP (as of 2009).
The local impact of these problems is urgently felt. Desertification has already affected the lives and productivity of some 400 million people; in southwest China alone, almost 100 million will lose their land within 35 years if soil erosion continues at the current rate. According to the Chinese government, the total land area in 2007 affected by sandstorms that were caused by desertification equaled an area half again as big as Alaska. The magnitude of these problems could threaten the stability of the government. "The authority and legitimacy of the Communist Party depend on how well China's leaders provide for the basic needs of their people and improve their standard of living," Economy writes. "Fundamental to the state's capacity to meet this challenge is the environment.... Thus, the environment will be the arena in which many of the crucial battles for China's future will be waged."
China's modern approach to environmental protection mirrors the approach it embraced for economic development: Devolve authority to local officials, open the door to private actors, invite participation from the international community, and retain only weak central control. But the result is a patchwork of environmental protection in which a few wealthy regions with strong leaders and international ties improve, while most of the country continues to deteriorate. Economy, who is the C.V. Starr Senior Fellow and director for Asia studies at the Council on Foreign Relations, argues that no matter what resources are invested, China will need to fundamentally reform the local political scene — enhancing transparency, the rule of law, official accountability, and resource pricing — to ensure that the environment will not produce a severe drag on economic growth and a challenge to the political system. "China's reform process has brought an extraordinary dynamism and energy to both the nature of China's environmental challenges and its environmental protection efforts," she writes. "Yet it also increases the uncertainty in attempting to chart China's future environmental path."
As for the likely outcome, Economy envisions three possible scenarios, handicapping none: China goes green to its own benefit and the benefit of the rest of the world, inertia sets in and the status quo continues, or an environmental meltdown in China (triggered by a prolonged economic downturn in which the Chinese focus even more intently on economic development at the expense of the environment) shakes the world. The United States, with its potential to transfer technology, and "its strong environmental enforcement apparatus and history of public participation in environmental protection," could play an important role in a positive outcome, she notes. "The environment provides a natural and nonthreatening vehicle to advance U.S. interests not only in China's environmental protection efforts but also in its basic human rights practices and trade opportunities," she writes. At the same time, bold leadership will be required to put in place the mechanisms to make true reform and change possible.
Four Chinas
The business environment for foreign players in China has grown more difficult in recent years as the government has endeavored to substitute domestic companies for overseas investors — to the consternation of the latter, who are being squeezed out of their present market shares. Consequently, much of the old advice about navigating China's difficult business environment has become outdated. In The China Strategy: Harnessing the Power of the World's Fastest-Growing Economy, Booz & Company's Chairman of Greater China Edward Tse, who was born in Hong Kong and educated in the United States, provides a comprehensive update, summing up the current environment and relating the key tales that are crucial to understanding it. (Disclosure: Booz & Company publishes strategy+business.)
Tse takes an umbrella approach to describing China's business milieu. He says that China's economy has four principal drivers: Open China, with its emerging consumer potential that offers short-term retail opportunities and longer-term market share challenges; Competitive China, with its entrepreneurial energy and nascent innovation that is fostering highly competitive indigenous companies; Official China, with its state capitalism and economic liberalization; and One World China, with its myriad business links and interdependencies with the rest of the world.
Tse's main thesis is that China's global influence has grown to the point where companies can no longer separate their China strategies from their global strategies — they must be integrated. "China is still typically viewed as a place 'out there,' a stand-alone location isolated from other aspects of global business," he writes. "That will change."
As China continues to innovate, it will make a bigger contribution to the laboratory of global production, and its global value chains will increasingly bring together "companies from China and other countries in unprecedented networks of businesses that cross national lines," Tse writes. He points to Sam Palmisano's globalization strategy at IBM, as well as those of KFC, Microsoft, Procter & Gamble, Coca-Cola, Pepsi, and Sweden's Tetra Pak, as examples of the success that such integrated strategies can deliver.
Tse delivers the familiar warning against going into China with blinders on and stereotypes intact. Instead, he says, companies must recognize that they will have to deal with the difficult realities of operating there, particularly in terms of the government, and adapt accordingly. Although this may seem obvious, countless unsuccessful foreign forays into China have proved how difficult it is to follow the standard advice. Tse provides a useful reminder: "The most successful one world companies will be those that negotiate the multilevel intricacies of relationships with officials, value-chain partners, and customers, then integrate these elements into a global framework. Bringing these complexities into coherent focus is the foundation of any China strategy."
The way to achieve this difficult goal, Tse maintains, is by mustering the strategic vision, versatility, and vigilance needed to build new business strategies that incorporate the four economic drivers. Versatility, for example, requires mental fluidity and resilience, speed of action and organizational nimbleness, coordinated operations among markets, constant monitoring of new developments, managing human capital, establishing and maintaining relationships in China, running Janus-faced operations, and having an effective executive in China. Again, obvious, but not always heeded by foreign players.
"No other country resembles China. No other country has so many opportunities — and challenges. And no other time has been so crucial for entering China as now," Tse concludes. "The paradoxical truth, however, is that a China strategy is not a strategy for entering China. It is a strategy for creating a global business, in a way that prepares for something that may be happening for the first time in history: the knitting together of worldwide enterprise into a coherent whole."
Whether such a rosy scenario will be borne out remains to be seen. Yet it's clear that a changing, growing China is inevitable. The best means of navigating its challenges, then, are knowledge and preparation. This year's best books on China are a good place to start.

Author profile:
Sheridan Prasso has been writing about Asia for more than two decades, having been based in China, Hong Kong, Japan, and Cambodia. She is a contributing editor at Fortune and was previously Business Week's Asia editor. An associate fellow at the Asia Society, Prasso is the author of The Asian Mystique: Dragon Ladies, Geisha Girls and Our Fantasies of the Exotic Orient (Public Affairs, 2005).
Recommended stories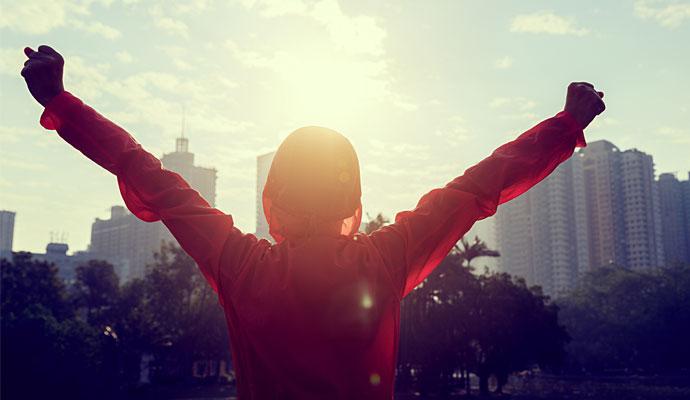 By empowering people to achieve their own goals, leaders can overcome great skepticism—and achieve great results. What worked for cookstoves in Guatemala can work for corporate cloud adoption.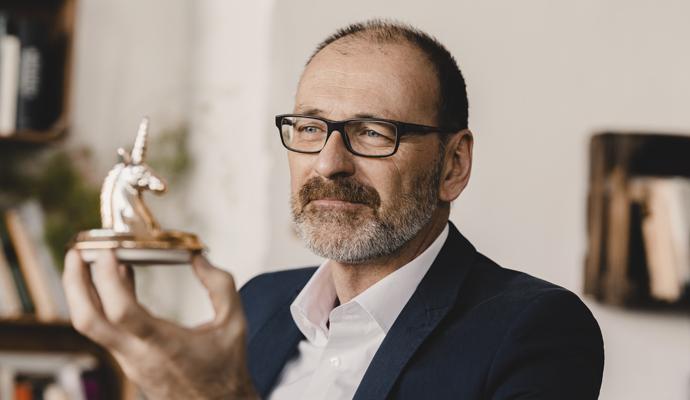 A new book makes the case for adopting the enduring principles of this '80s-era process-management system in digital-first businesses.