Best Business Books 2005
The best new titles of 2005 in "The Future," "Strategy," "Globalization," "Management," "Work and Life," "Marketing," "Media," and "Leadership."
(originally published by Booz & Company)
Do you know the ancient Chinese curse, "May you live in interesting times"? Well, it's not ancient and it's not Chinese. (According to a definitive debunking by Stephen E. DeLong, a professor at the State University of New York at Albany, its first verifiable appearance was in a 1950 short story in Astounding Science Fiction magazine.) It may not even be a curse. But it's unquestionably applicable to readers of strategy+business circa 2006: We are living in highly interesting times, and that fact is underscored resoundingly in our fifth annual survey of the year's best business books.
Start with Howard Rheingold's masterful review of seven recent books about the future: These forecast everything from tectonic shifts in labor, markets, and ideas, to ecological disasters and mind-blowing scenarios of technological advance and mutation. Read them, Mr. Rheingold urges, and "you can clue yourself in to the issues that you and your family, colleagues, customers, and community will be facing in what is already shaping up to be the most surprising century in human history."
Each of the eight essays in this survey deals with a subject of keen interest to business strategists, practitioners, and thought leaders. Former strategy+business Deputy Editor Ann Graham, for instance, looks at one of the most critical but unseen issues in the life of the modern corporation: "the tension between the financial demands of an enterprise and the need to develop a social contract that recognizes each employee's whole life as valuable." Kenneth Roman, former chairman and chief executive officer of Ogilvy & Mather, examines the changing nature of the concept of branding, and what marketers can do to better understand and profit from it.
As always, we assemble our list of the best books by inviting noted business executives, academics, and journalists to select and judge the most interesting and substantive books in their areas of expertise.
Of the hundreds of books that roll off business publishers' presses each year, this approach winnows out a relative few — 32 this year — that we believe are most likely to engage, enlighten, and challenge strategy+business's readers. It also sometimes leads to serendipitous results. New York University economics professor Michael Moynihan, for example, chose C.K. Prahalad's The Fortune at the Bottom of the Pyramid — which deals with the role of the multinational corporation in the world's poorest markets — as one of the year's most noteworthy books on globalization; Chuck Lucier and Jan Dyer also picked Fortune as one of the best strategy books, calling it "a rare glimpse into the future — for those with eyes to see — of the extraordinary opportunities waiting in uncharted and seemingly impassable waters."
We hope you will find the following essays, and the books they highlight, as interesting as the times they describe.
The Future
by Howard Rheingold
Strategy
by Chuck Lucier and Jan Dyer
Globalization
by Michael Moynihan
Management
by David K. Hurst
Work and Life
by Ann Graham
Marketing
by Kenneth Roman
Media
by Everette E. Dennis
Leadership
by James O'Toole
Recommended stories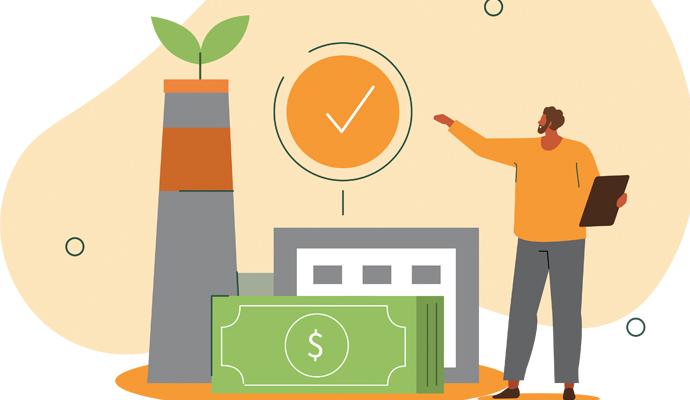 A sweeping philosophical history reveals two groups at odds on the relationship between nature and the economy.