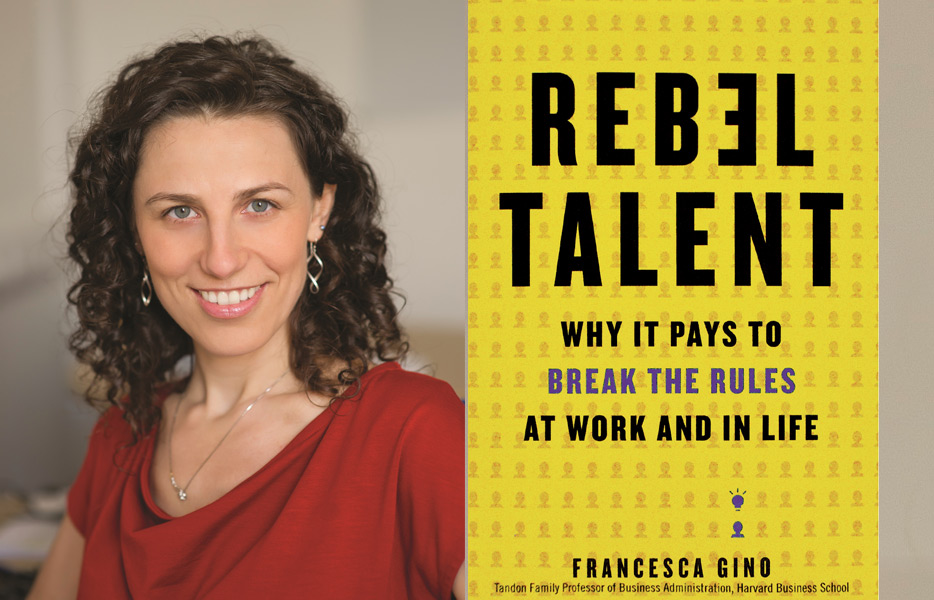 Not many strategy books open with the author describing a stint working in the kitchen of the restaurant run by the famous Italian chef Massimo Bottura. But Francesca Gino, the author of Rebel Talent: Why It Pays to Break the Rules at Work and in Life (Dey St., an imprint of William Morrow, 2018) doesn't follow the usual script. The youngest person to get full tenure at the Harvard Business School, where she is Tandon Family Professor of Business Administration, Gino is a behavioral scientist by training. In some of her early research on why people cheat on taxes or exams, she began to notice that people often are disengaged at work, and that rule breaking is associated with innovation. The central premise of Rebel Talent, our choice for best business book on strategy, is that rebels — people who consciously don't follow the rules, or have great difficulty doing so — are good for business. Why? "Rebels don't believe they have limits on what they can achieve," she notes. They challenge the status quo. She uses a memorable phrase that encapsulates the three acts in which rebels engage: "Break, transform, create." In an age of standardization, that may seem a difficult task. But Gino breaks it down by describing the five elements of rebel talent: novelty, curiosity, perspective, diversity, and authenticity.
—Adapted from "Making the Leap," by David Lancefield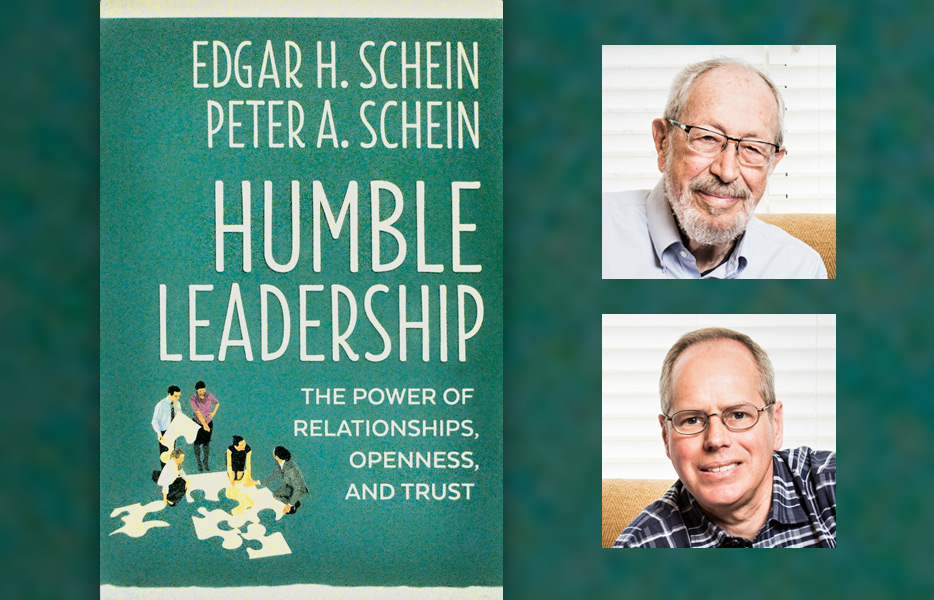 In this year's best book on management, Humble Leadership: The Power of Relationships, Openness, and Trust (Berrett-Koehler, 2018), MIT professor emeritus Edgar Schein and his son Peter, now colleagues at the Organizational Culture and Leadership Institute, argue that conventional management has reached its limits and propose establishing and maintaining relationships as the new measurement of managerial effectiveness. Leadership is a collective endeavor, write the Scheins, "a process of learning, sharing, and directing new and better things to do in the dynamic interpersonal and group processes that increasingly characterize today's organizations." In this scenario, managers exert influence through building personal relationships with employees. What's the benefit of personizing work relationships? "Our basic argument," explain the authors, "is that you would want to do this in order to maximize the possibility that you will be open and honest with each other and will feel safe in reporting when things are not going well, when you don't understand each other, when you don't agree with each other, and, most important, when you need each other's help."
—Adapted from "Revising the Managerial Playbook," by Theodore Kinni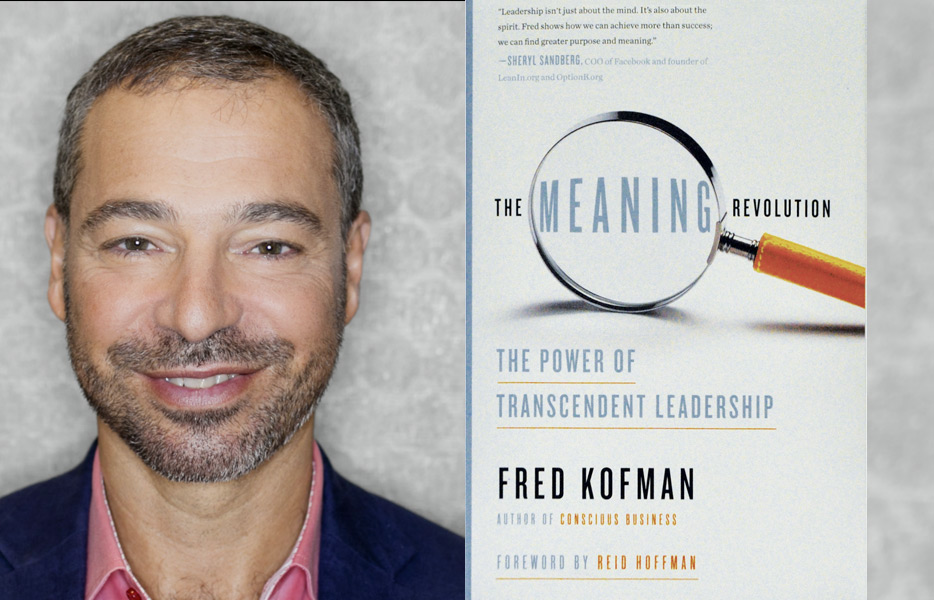 Photograph by Lucas Deming
The importance of finding meaning in the workplace is all the rage in the C-suite, at all-hands meetings, and in the leadership section of bookstores. This is not surprising, given the all-consuming nature of work today. In The Meaning Revolution: The Power of Transcendent Leadership (Currency, 2018), our choice for the best business book of 2018 on leadership, Fred Kofman delivers startlingly pointed insights about meaningfulness. He starts by identifying four fundamental "hard problems" that chronically bedevil organizations, such as disengagement, or the best and fairest way to pay people. Kofman, a leadership development advisor at Google, then proceeds to demonstrate why only leaders who are able to transcend these problems by infusing a sense of meaning into the enterprise have any hope of succeeding over time.
—Adapted from "Engagement Announcements," by Sally Helgesen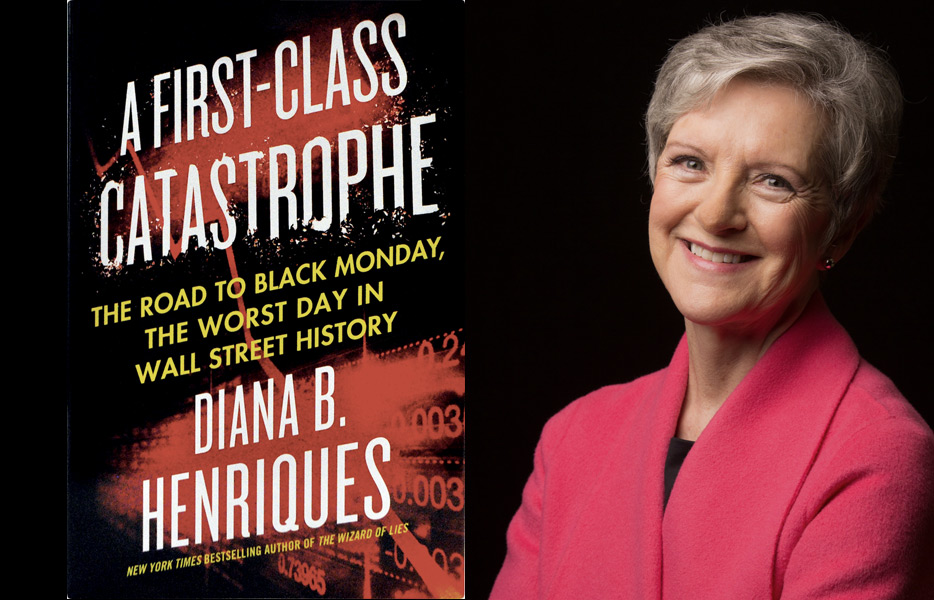 Photograph by © Fred R. Conrad
In A First-Class Catastrophe: The Road to Black Monday, the Worst Day in Wall Street History (Henry Holt, 2017), this year's best business book on narratives, Diana B. Henriques, a veteran New York Times journalist, explains how the foundations of the financial sector were reshaped in ways that led to the stunning crash of 1987. Our financial system "was held together by invisible strands of trust — the confidence that debts would be paid, trades would be settled, institutions would function, money would circulate," she writes. "Shred that web of trust, and the system would not hold together." On Monday, October 19, 1987, the system almost didn't hold together. The terror in the market was a warning sign about the dangers of high leverage, a fragmented regulatory system, and the growth of huge players such as pension funds that could cause a stampede if they moved as a herd. It was also an early sign that there could be a dark side to financial tools such as futures contracts. The crash of 1987 was an early lesson in how theory and reality could diverge. The biggest lesson of all from the crash — one that would resonate in our own time — is that when the financial system cracks, the motto of "free markets for free men" no longer holds, because the government has to step in.
—Adapted from "American Tales," by Bethany McLean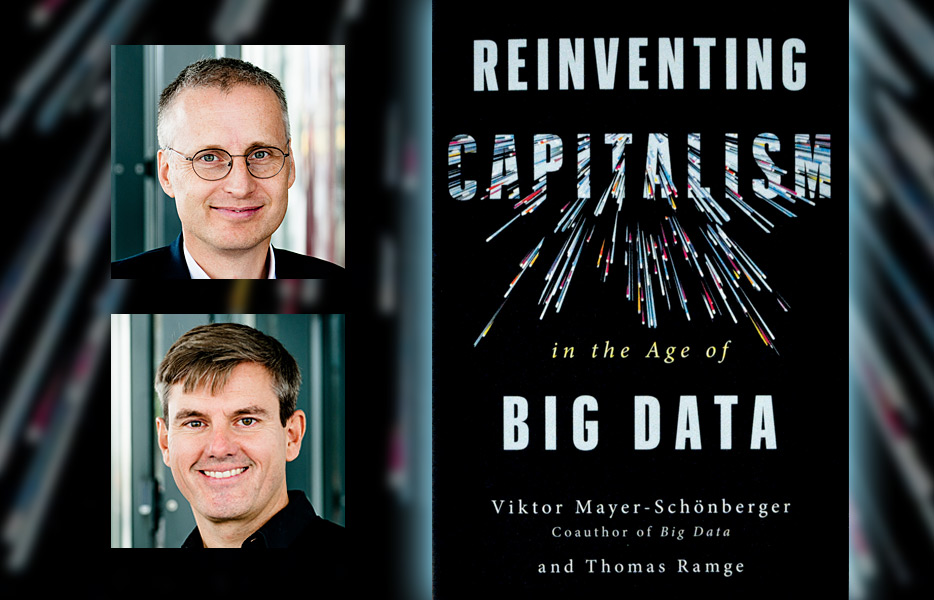 Photograph by Peter von Heesen
Data has become central to the way most corporations work, even when they aren't obviously in the data business. What we are witnessing, Viktor Mayer-Schönberger and Thomas Ramge contend in Reinventing Capitalism in the Age of Big Data (Basic Books, 2018), our choice for best business book on technology and innovation, is the advent of an economy in which data matters far more than capital, a change that represents "a fundamental reorganization of our economy." The key insight of Mayer-Schönberger, the Oll Professor of Internet Governance and Regulation at Oxford University, and Ramge, a German technology journalist, is that up to this point, we've used price as the key determinant of how resources are allocated — what we make, how much of it we make, what we invest in, and so on. But for all its effectiveness, price is also a blunt instrument. It can't let businesses know what consumers might want instead of what they're selling, or even how much they'd be willing to pay for the things they do buy. The advent of big data changes all this. Now, it's possible to understand individual demand, and to customize responses to meet that demand. Businesses can now get a much closer look at potential suppliers and partners, as well as at their own internal operations. As a result, the transaction costs of doing business outside corporate walls are falling, which means that the economic case for the traditional big corporation is getting weaker. For Mayer-Schönberger and Ramge, this means that markets are becoming more important than firms, and the traditional corporation is at risk of becoming obsolete.
—Adapted from "Technology Emerging," by James Surowiecki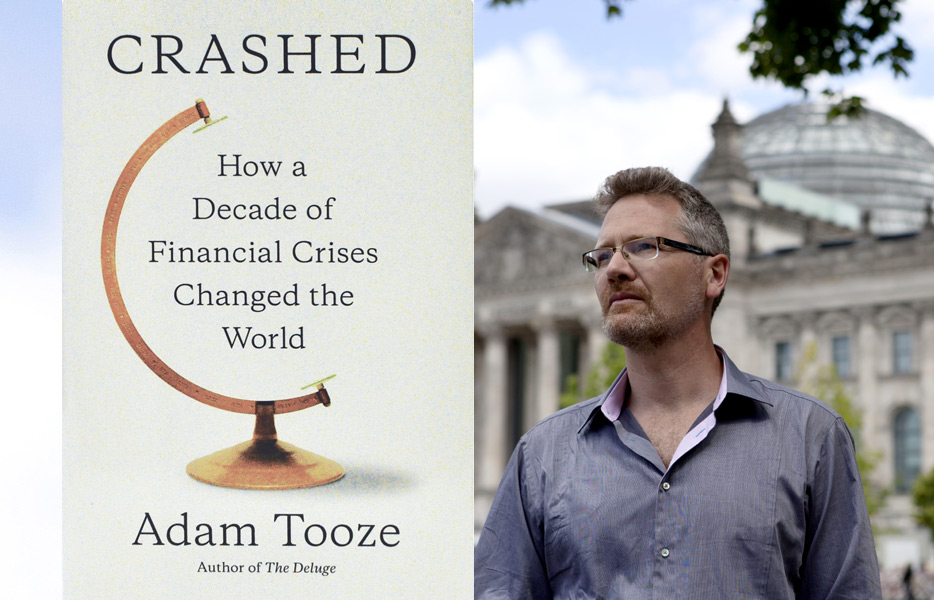 Photograph by © Viking 2018
Adam Tooze's Crashed: How a Decade of Financial Crises Changed the World (Viking, 2018), documents in intense detail the interconnected crises that hit first the United States, and then Europe. Tooze's book is an indispensable history of the past two decades, which escorts the reader from the geopolitical ructions of the early 2000s through the global economic crisis and on to the threats posed to the prevailing global order by political developments in the United States, Europe, and elsewhere. For those who lived through it all, the material will be mostly familiar. Yet the pure density of news across this period made the historical thread devilishly hard to follow in real time. Tooze, a historian at Columbia University, gives this history the exposition it deserves, bringing the period into sharper and more disconcerting focus. The connective tissue holding Crashed together is its focus on the emergence of a highly integrated transatlantic financial system. This financial system laid the groundwork for the spectacular financial crisis that reached its zenith in 2008. It also provided the bridge from that catastrophe to the ensuing crisis in the eurozone, and acted as a persistent influence on the governments struggling to manage the crises and their aftermath. Tooze's book reminds readers how much worse things could very easily have been. So much depended, in so many cases, on last-minute steps away from the brink taken by competent, well-intentioned leaders (a resource now in somewhat shorter supply). It is the year's best book on economics, and an unforgettable read.
—Adapted from "Value-Added History," by Ryan Avent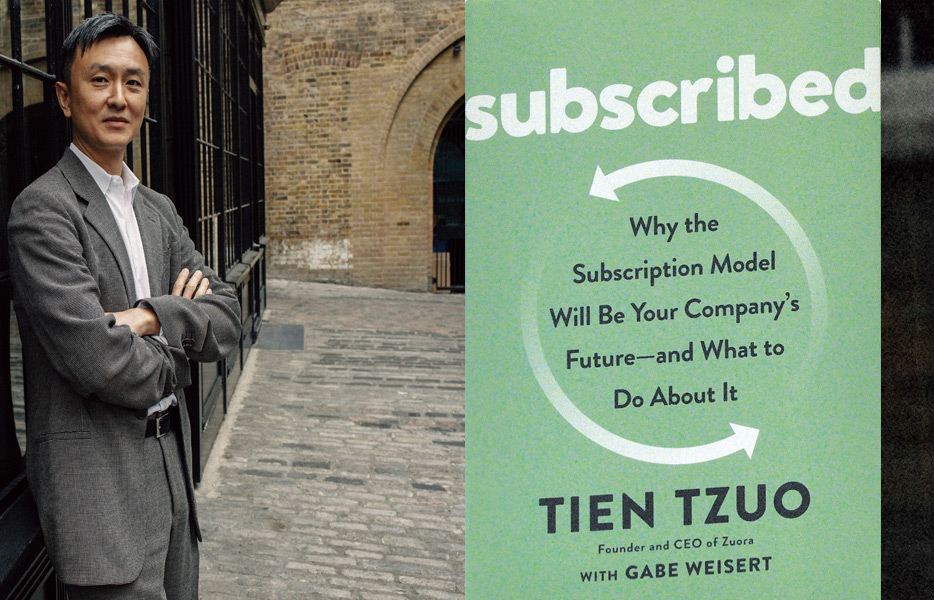 Photograph by Zuora
Marketing hasn't disappeared, exactly. However, to assume that some carefully crafted banner ads, 30-second television commercials, eye-catching billboards, and a mobile app are all it takes to move product — that idea of marketing is on the way out. What replaces marketing? Well, how about ongoing customer engagement in which attention and sales are earned? Tien Tzuo, author of this year's best business book on marketing, Subscribed: Why the Subscription Model Will Be Your Company's Future — and What to Do About It (Portfolio/Penguin, 2018), explains: "I think everyone would agree that brands are still very important, but today you communicate your brand through experiences, not ads." In this model, marketing isn't an appendage to each enterprise's business model — it's at the heart of it. Tzuo is the founder and CEO of Zuora, which creates software companies use to manage subscriptions. And to a degree, the book is an effective pitch for the company's services. Yet Subscribed resonates so deeply because if you look closely, you'll notice the subscription model has been building momentum in surprising places. The benefit for the consumer is obvious. However, it could be argued the benefits that consumers reap from subscriptions pale in comparison with what companies gain: vital data that helps them constantly iterate offerings and deepen relationships with their customers, along with a recurring revenue stream that can be transformative for businesses.
—Adapted from "Marketing Is Dead! Long Live Marketing!" by Catharine P. Taylor