Alexa, what's going on with healthcare?
As large companies join forces to tackle healthcare, they will accelerate innovation and disruption in the broader industry.
In early February, Amazon, JPMorgan Chase, and Berkshire Hathaway announced a partnership to tackle rising healthcare costs for their U.S. employees.
The announcement, which didn't do much beyond outlining the formation of the partnership, is a sign of the times. With costs continuing to rise far above the pace of inflation, employers are beginning to take direct action to deliver greater value and develop a more consumer-oriented, transparent, and competitive marketplace for maintaining health, productivity, care, and coverage. Since its founding in 2016, for example, the Health Transformation Alliance, which represents 40 companies with 6 million employees and US$25 billion in annual healthcare spending, has negotiated contracts with CVS and OptumRx to cut drug spending by 15 percent, established value-based provider networks in cities with a high volume of patients and a high variability of prices, and started using data analytics to support clinical decision making. Technology companies, health systems, and retailers are striking combinations that are similarly aimed at reducing costs.
The details of the Amazon–JPMorgan Chase–Berkshire Hathaway plan, which, notably, does not involve a health industry incumbent, have yet to be fully revealed. Although the three companies have a substantial number of U.S. employees — 1.1 million between them — they are not aiming to produce value via scale. Amazon, which has pharmacy licenses in 12 states, has shown an uncanny ability to predict and fulfill consumer needs across a range of digital, retail, and mail channels, and to build and leverage reliable, user-friendly, and interoperable ecosystems. JPMorgan Chase, which is embracing digital transformation, has strengths in payments, market making, and financing. And Berkshire Hathaway has substantial property and casualty insurance and reinsurance market businesses, an established distribution model, and capabilities to price, buy, and sell risk. The consortium's stated goal is to help improve health costs via technology, and to create value by providing greater transparency and competition, reallocating risk, and eliminating waste and intermediaries.
But the announcement is interesting for a few reasons. Even though it is directed at the companies' own employees, it highlights the types of capabilities and platforms that may be needed to win in the future health marketplace. It points to the potential for new entrants to disrupt incumbents in insurance and care delivery. And it throws into relief the kinds of bold moves that resilient players can afford to make.
The Plays
A consortium between companies with complementary capabilities and scale has the potential to optimize the matching of supply and demand within healthcare via new mechanisms (i.e., exchanges), the facilitation of easier transactions (including faster, multichannel delivery), and new products (such as wellness and healthcare bundles). And as a consortium begins to target health spending successfully, it could move from lower to higher clinical complexity and from local to national marketplaces.
With costs continuing to rise far above the pace of inflation, employers are beginning to take direct action to deliver greater value.
Accordingly, we see three classes of potential plays for a consortium of companies that band together, ranging from the least disruptive (and quickest to implement) to the most disruptive (with the longest time to implement). They are incremental innovation (testing the waters with gradual and piecemeal innovation); technology and analytics (enabling the improvement and redesign of the existing system); and radical disruption (creating new platforms, marketplaces, and ecosystems).
Incremental Innovation Plays
• Buy/partner with a third-party administrator. Use the buying power provided by the companies' large number of members to buy or partner with a third-party administrator, thus removing the need for payors. The service could then be extended to other employers.
• Offer near-site clinics. Leverage the combined physical footprint of the consortium members to invest in up-front care that would in turn reduce downstream hospital costs. This would include partnering with facilities/care delivery providers and recruiting general practitioners to offer on- or near-site primary care clinics.
• Enable direct-to-provider contracting. Segment the employee base into groups — e.g., chronic conditions, healthy, risky — and directly contract with providers to manage those populations.
• Enter pharmaceutical/durable medical equipment (DME) distribution and manufacturing. Ship drugs in one convenient monthly package directly from manufacturers, use cloud computing to create a more efficient pharma supply chain. A consortium could potentially expand into the manufacturing of biosimilars and generics drugs.
Technology and Analytics Plays
• Offer virtual services. Build or host a network of virtual care services such as telehealth and second opinions, and eventually evolve to operate a "virtual hospital" in which specialists supervise medical care from a distance.
• Offer a customized consumer (member/employer) portal. Leverage data and analytics capabilities to personalize consumer engagement and experience, provide targeted concierge services, and integrate health and productivity incentives.
• Offer data-driven insights. Use data collection, tracking, and management to automate discovery, fuel AI-enabled decision making, and offer insights to stakeholders on, for example, the relative effectiveness of wellness programs.
• Offer services for providers/employers. Leverage data, technology, and analytics capabilities to relieve the administrative and regulatory burden for providers and employers.
Radical Disruption
• Develop a B2B and B2C clinical capacity exchange/marketplace. Much as Airbnb does with rooms and OpenTable does with restaurant tables, enable care-delivery providers to monetize current and excess capacity and let consumers identify, compare (on price, quality, and availability), and book needed clinical capacity at the required time and for the needed procedure.
• Develop a direct-to-employer (D2E) reverse auction platform. Similar to a private exchange, the D2E platform would let employers segment their employee base by micro geographic and risk segments, aggregate similar risk pools across employers, and enable payors or health plans to offer customized plan options for consumers. Shortening the distribution chain and bundling healthcare products and services would make healthcare more shoppable.
• Roll out an encounter-based, claimless model. Partner with large care-delivery organizations that cover the full continuum of care and are in risk-sharing/capitated arrangements to create an encounter-based, claimless network. For certain populations or certain types of care, patients would have unlimited access to physicians without having to file claims.
• Develop next-generation healthcare connectivity platform. Create a consumer-centric, plug-and-play connectivity platform, aimed at improving the overall health, wealth, and productivity of individuals. Much in the same way that a financial portal accommodates a range of products and services, this platform would allow payors, providers, consumers, and external partners to coordinate whole health and wellness products and services. Imagine logging onto an Amazon-like portal, filling out a risk assessment, receiving advice, interacting with nurses, and having Alexa act as a concierge to set up appointments, order pharmaceuticals, and provide behavioral nudges.
The Responses
Regardless of the plays they pursue, consortia will force incumbent stakeholders to create a more competitive market and more clearly define their value. As such, they will only add to the pressure being placed on the industry by disruptive and aggressive mergers, such as the one between CVS and Aetna.
The fact that a new group of entrants, blessed with deep pockets and strong capabilities, is potentially entering the market only heightens the urgency for the industry to focus on its strategy. Companies that react with one-off moves to respond to these announcements, or that stand still, are going to get disrupted. At the same time, in this evolving landscape, resilient first movers and fast followers will have the opportunity to gain a sustainable advantage. As we've noted, there are a series of no regrets, offensive, and option value moves that can increase all stakeholders' ability to remain resilient and win in such a turbulent landscape.
No regrets moves, which make sense regardless of how the future develops, would include payors developing more effective technology and analytics, providers creating more holistic care protocols, and pharmaceutical companies teaming up with employers to manage costs more effectively. All players would benefit from the ability to explain and justify their prices and link them clearly to value.
Offensive moves, aimed at enabling the organization to get to a strategic destination first or faster, include providers partnering with new employer consortia to streamline the drug supply chain, pharmacy benefit managers (PBMs) expanding their business model to include broader medical benefits, and employers creating their own health consortia.
Option value moves offer a more nuanced way for companies to approach the future. These are low-risk, low-regret initiatives that preserve or afford the opportunity to participate in new markets and develop new products. They could include PBMs providing value-added services, such as tying reimbursements to the performance of high-cost specialty drugs, or retail pharmacies working with large employers to create near-site clinics, or employers considering forming their own consortia.
As we noted at the outset, a great deal is still unknown about the intent and potential of the Amazon, JPMorgan Chase, and Berkshire Hathaway health consortium effort. But one thing is clear: All stakeholders in the healthcare ecosystem need to ensure that their business models are resilient and allow for timely responses and the flexibility to evolve.
Author profiles:
Jay Godla is an advisor to executives in the health and corporate and business strategy practices of Strategy&, PwC's strategy consulting business. Based in Chicago, he is a principal with PwC US.
Igor Belokrinitsky is an advisor to executives in the healthcare industry for Strategy&. Based in San Francisco, he is a principal with PwC US.
Sundar Subramanian is an advisor to executives in the healthcare industry for Strategy&. Based in New York, he is a principal with PwC US.
Also contributing to this article were PwC managers Bhawna Sapra and Bharath Mamathambika, PwC director Henry Lamberth, PwC senior associate Merry Xiao, and PwC principals Gil Irwin and Vaughn Kauffman.
Recommended stories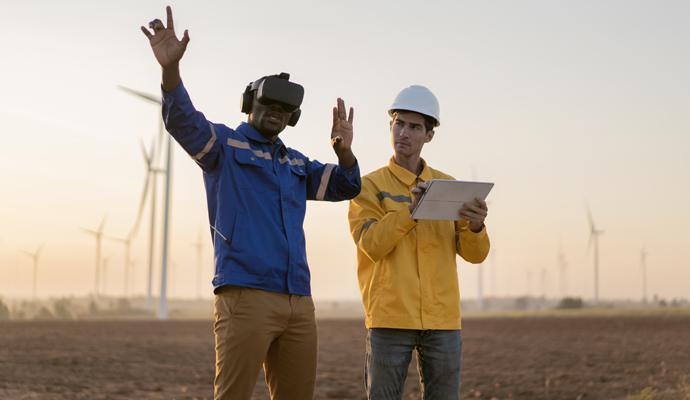 Writing off emerging technologies too soon is a centuries-old practice. Are we right to be so dismissive?