How Smarter Phones Will Transform Tech, Media, and Telecom
A new generation of devices, powered by artificial intelligence, could be in consumers' hands within a few years.
Picture the scene.
Your smartphone knows your wedding anniversary is coming up, and you have a chat with it about how you might celebrate the event. Based on its deep understanding of you and your spouse, the device suggests a romantic weekend in Paris. You agree. It knows from your photos and calendar that you got engaged at a small bistro in the 9th arrondissement, and from your travel history it knows you favor a boutique hotel near Parc Monceau and your preferred airline is Air France. It creates an itinerary and presents it to you for your approval.
After you've used your smartphone a few times to book trips, you trust the artificial intelligence (AI) that powers it so much that you authorize it to book everything — and to negotiate on your behalf — without even checking with you. Which leaves you time to get on with more important things, like deciding what to pack for your trip.
It may sound futuristic. But the truly AI-enabled smartphone could become reality within the next three to five years. In our broad definition, AI is a collective term for computer systems that can sense their environment, and, in response to their objectives, think, learn, and act. And in our view, smart devices, including the smartphone, will be the vehicle through which AI will have the greatest effect on the technology, media, and telecommunications (TMT) industry.
A quantum leap in capability for phone-like devices can't come soon enough. Given advances in computing, the smartphone now feels increasingly dumb to most users. To be sure, major manufacturers have added voice assistant capabilities and refined them. But, in general, the technology is still very brittle when it comes to understanding discourses or keeping track of an individual user's transaction history.
Given advances in computing, the smartphone now feels increasingly dumb to most users.
In the coming years, the ubiquitous smartphones of today will be replaced by smarter phones. Increasingly voice-activated and conversational, they will apply AI to anticipate human activity and support it autonomously. The emergence of this new generation of devices will have profound and pervasive impacts for all players in the TMT value chain. Here are some of the main anticipated developments.
Users: intimacy and productivity. AI will exploit ever more detailed data on individual behaviors and preferences to automate and assist what smartphone users do today and find ways to do things that were previously unimaginable. And our phones will do this with personality. People will experience greater intimacy and humanity in their digital experiences.
But developing AI as a human-friendly technology is going to be a big challenge. Using AI to help people actually make decisions and take actions — which we refer to as augmented intelligence — will create unprecedented alliances between humans and machines, with each learning and benefiting from the other. Soon people will be able to select famous movie characters or even friends as the voices of their smartphones. Apps will understand our emotions by our speech or by seeing our faces, and will respond appropriately.
Automation of tasks and greater intimacy and personalization will make it quicker and easier for consumers to search for, find, and choose what they want, saving them time. Productivity and work–leisure bandwidth will increase, with people freed up to pursue activities they're really interested in.
Carriers: evolving the smartphone. Echoing the trend seen in the satellite and cable industries, where nobody pays upfront to own the set-top boxes or rooftop satellite dishes, customers will likely migrate from owning devices, to leasing devices, to just paying for the service or experience through a single price that includes the equipment cost.
So, rather than collecting revenue primarily from device sales or usage, the carrier business model will also involve leveraging user data to create a new revenue source. Carriers could become developers of a "digital twin" for each smartphone user. This digital representation of the individual — based on all their demographic, behavioral, and preference data — would negotiate with vendor sites (e.g., travel or hotel) to get the most cost-effective deals. Consumers might have a choice between doing all the research and booking the cheapest flights themselves or using their digital twin to negotiate the best deal while paying a small commission on the total amount spent using the twin. As a result, the effective price of the device or service will fall.
Crucially, the quality of the experience will not depend solely on the quality of the connection or the ease of contacting customer service, as is generally the case today. As users' dependency on their devices grows in tandem with devices' functionality, the need for uninterrupted service, more bandwidth, and wider coverage will also grow. Carriers will need to seek ways to become smarter in managing those devices by, for example, applying real-time data allocation adjustments. The question of whether carriers will be allowed to bill customers in innovative ways, such as surge pricing for data, is likely to be controversial. 
Given the importance of personal data in realizing the benefits of AI, concerns over security, privacy, and regulatory compliance could become barriers to AI innovation. Other risks could include challenges related to device compatibility and consumers' willingness to pay for more powerful devices and for connectivity over shorter cycles based on data or resource consumption. Also, from a tax perspective, developed and developing nations will likely have differing views about how to allocate taxing rights and how to value data, intellectual property rights, and automated tools. A possible lack of consensus between territories — and unilateral steps taken by territories to tax transactions — could increase the cost of doing business between source countries (where income is generated) and home countries (where these companies are based).
Device manufacturers: cognitive computing. Device manufacturers will focus on embedding cognitive computing — or intelligent automation — into their products, and on gathering more data on users to better meet their needs and attract third-party revenue, including advertising. Just as today's users rarely focus on who made their cable or satellite boxes, future consumers will pay less attention to device brands. The resulting commoditization of handsets will lead some players to exit, while others will consolidate. Differing speeds at which established device manufacturers incorporate AI into their products might also play a role in reshaping the handset industry. 
For device manufacturers, success in an AI world will not be merely about how slim they can make the device, how much functionality they pack into it, or how attractive they make it. Instead, it will be about how effectively the device acts as the portal into a user's experience of the digital ecosystem. It also will be about controlling users' connected services and devices in a proactive and augmented fashion, including through voice recognition, while still looking sleek and fashionable.
Content producers and distributors: creative intelligence. In content creation, the dividing line between producers and distributors will continue to blur. AI will augment the production and discovery of various types of content, with innovations such as personally tailored trailers and mixes of video content from many sources. This trend could go further, with special interest groups drafting a storyline or key themes, and having other companies or AI produce videos to promote their cause.
In the content access space, 5G networks will enable ever greater Web-based consumption on mobile devices, with a face-off between subscription and pay-per-unit charging. And with industry convergence between content creation and distribution potentially including devices as well, competitive frictions could arise. Content providers also could become involved in payment services, even to the point of becoming banks or working in close collaboration with them. As advertising becomes increasingly personalized, ads' productivity and return on investment will grow.
Of course, there are questions surrounding consumers' readiness to adopt AI-enabled services and to provide the required level of detailed personal data. There's also risk of pushback from unions, creatives, and studios. And in an era of concerns over fake news, the ease of generating AI-produced video content could contribute to a continuing proliferation of dubious videos, through which special interest groups might seek to propagate their views. This risk is compounded by the fact that AI-produced videos will make content even more compelling and closely targeted, potentially exacerbating polarization across society into different echo chambers. AI also will dramatically accelerate content production, and traditional methods of monitoring or regulating it will struggle to keep pace.
App developers: ubiquitous interaction. As the intelligent device handles a greater share of the decision making about which apps to choose for which task, app developers will become less visible to users and more B2B-oriented. Apps will move away from performing functions and toward understanding behaviors and producing outcomes. To maximize efficiency and effectiveness in a B2B environment, app developers will locate more of their intelligence in the cloud and will generate value from speed and processing power rather than from branding. This refocusing will position them to play a larger role as back-end utilities supporting other companies' consumer-facing front ends.
In moving away from consumer branding and toward a B2B model, apps will risk losing their differentiation with users. This shift will benefit larger players by making scale a more important success factor. Apps will need to become ubiquitous in the user interaction with both the external world and digital world.
No Time to Lose
The rapid advance of AI means the redefinition of "smart" is already under way, and that we soon will have devices capable of inferring users' needs and meeting them autonomously. This means the window of opportunity to prepare for an AI world is short, and shrinking. A look at disruptive entrants who have connected buyers and sellers in new ways in other industries, such as ride-sharing platforms and the music-streaming service Spotify, as well as TMT pioneers such as Netflix and Amazon, provides a clear indication of how fast things will move.
TMT companies should consider what opportunities and challenges the upcoming AI disruption will create for their business and how well prepared they are to leverage those disruptions. Tomorrow's TMT leaders will be the companies that embrace AI today.
Author profiles:
Anand Rao is a principal with PwC US based in Boston. He is an innovation leader for PwC's data and analytics consulting services. He holds a Ph.D. in artificial intelligence from the University of Sydney and was formerly chief research scientist at the Australian Artificial Intelligence Institute.
Raman Chitkara is a partner with PwC US. He is a global technology leader in PwC's Technology, Media, and Telecommunications (TMT) practice, based in San Jose, Calif. He has worked on a number of the firm's top technology clients, advising on market cycles and strategy.
Sandeep Ladda is a partner with PwC India based in Mumbai. He is the India technology sector leader for all of PwC's lines of service as well as the leader for PwC's global TMT tax service. Sandeep has more than 24 years of experience in advising TMT companies on domestic and cross-border legal, tax, and regulatory issues.
Recommended stories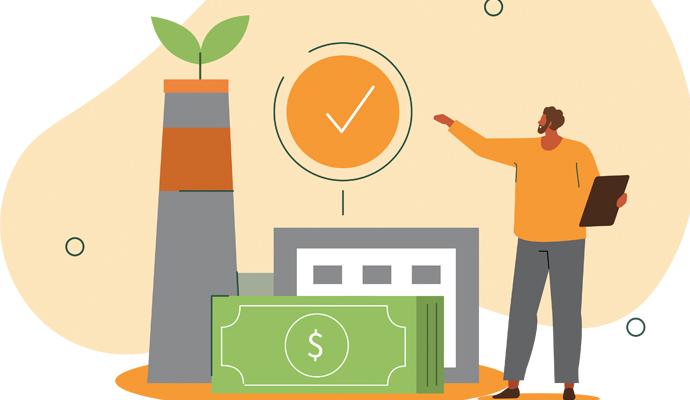 A sweeping philosophical history reveals two groups at odds on the relationship between nature and the economy.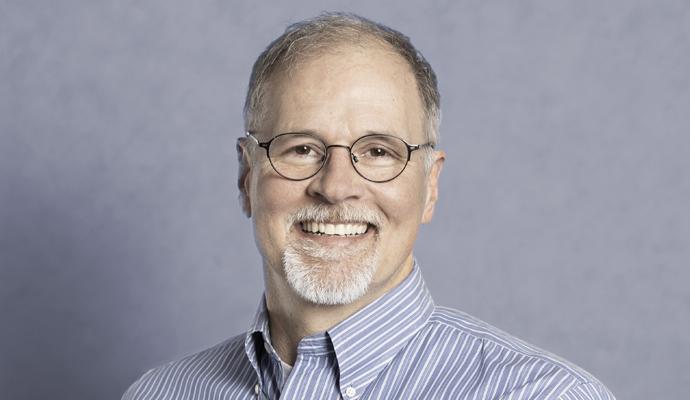 CEO Robert Playter dispels worries about the potential harm robots could inflict and thinks they will empower people instead of displacing them.