Mitsubishi Corporation's green transition
CEO Takehiko Kakiuchi explains how the conglomerate is navigating the global recovery and planning for a sustainable future.
This interview is part of the Inside the Mind of the CEO series, which explores a wide range of critical decisions faced by chief executives around the world.
Takehiko Kakiuchi is a company man, having joined Mitsubishi Corporation in 1979 as a recent Kyoto University graduate. The turning point in his professional life came later, at 32, while on assignment for the company in Australia. Sent to revive the fortunes of a livestock feed business, the young director found himself traveling regularly between Sydney and Brisbane alongside a relatively untested 28-year-old president. As a management consultant, Kakiuchi's job was to look for efficiencies. But rather than taking the short flight between the two cities, the pair instead opted to make the 1,000-kilometer, ten-hour journey by car in order to, as Kakiuchi describes it, take the time to build the trust necessary to succeed. It's a lesson he's carried with him throughout his career.
Today, the 66-year-old Kakiuchi is CEO of the Tokyo-based Mitsubishi Corporation. Upon taking the top job in 2016, after the company recorded its first annual loss in its 71-year history, he enhanced collaboration across his senior management team, moved to cap the proportion of commodity assets in the company's portfolio that are subject to price fluctuations, and built up the firm's investments in digital technology and consumer markets. The trading house is one of the largest in Japan, with annual profits this financial year of US$6.4 billion across ten business lines, ranging from energy and mineral resources to automotive and food industries.
But perhaps the greatest test lies ahead: the sustainable transition of an energy powerhouse. Having played a pivotal role in the postwar success of the Japanese economy as a producer and distributor of energy, Mitsubishi Corporation has set out an ambitious decarbonization road map to transform its carbon-intensive businesses by 2030. In an interview with strategy+business, Kakiuchi shared insights on the broader economic recovery, the green transition, and his company's role in the balancing of Japan's energy mix. As he prepares for a handoff to his successor, Katsuya Nakanishi, in 2022—at which time Kakiuchi will assume the role of chairman—the CEO also reflected on the future growth of the company's diverse portfolio.
S+B: Given the continued impact of the pandemic and the global nature of your business, what is your current outlook for economic recovery?
KAKIUCHI: The pandemic has caused enormous disruption in some regions, with only a relatively minor impact on others. At any rate, on a global scale, things have not completely recovered, and the pandemic has laid bare various problems. For example, since supply chains now stretch through many countries and have become very complicated in recent years, when they're disrupted—as they have been by the pandemic—the entire value chain is heavily impacted.
However, from our perspective at Mitsubishi Corporation, these disruptions have not caused any major problems thus far. Fortunately, our company remains very stable. In November 2021, we revised our forecasts for the fiscal year ending March 2022 to an after-tax net income of ¥740 billion [$6.5 billion]. [Previous forecasts had projected a net income of ¥380 billion/$3.3 billion.] For example, our automobile business in ASEAN member countries has rebounded extremely well, especially in Indonesia and Thailand.
It may sound overly optimistic—particularly at the moment, when demand exceeds supply for many components, including semiconductors. But we're entering a phase when demand for our products is growing, too, and we're therefore able to execute sales at regular prices, despite some difficulties in production. My view is that production, logistics, and demand trends are all moving in a positive direction.
Of course, the geopolitical situation is still fluid, and we are watching regional developments closely. This includes agreements such as the 11-nation Trans-Pacific Partnership; the Quadrilateral Security Dialogue between the United States, India, Japan, and Australia; as well as AUKUS, the trilateral security pact between Australia, the United Kingdom, and the United States, for the Indo-Pacific region.
We are also closely monitoring trade tensions, some of which are fundamentally related to ideologies and political systems. Although decoupling [between the US and China] is completely unthinkable in the short term, it remains difficult to design a long-term supply chain strategy given persistent trade tensions. However, while there are clear geopolitical risks that need to be factored into strategy and planning, there are also many opportunities to integrate on both the digital transformation and the energy transition fronts. My aim is to approach business optimistically and proactively, having prepared for worst-case scenarios.
S+B: What effects are you seeing in Japan?
KAKIUCHI: For one, as part of the recovery, Japan must look to the numerous opportunities to transfer know-how acquired through pandemic-driven innovation and adaptive business models. At the same time, compared to other countries in the world, the Japanese economy continues to struggle. Although it might be surprising for some in North America and Europe to hear, Japan has gradually fallen behind the world in terms of digital innovation. This trend started almost 30 years ago, when Japan's bubble economy collapsed. The government has also fallen behind in the adoption of the digital technology critical to a quick recovery from the pandemic.
This is evident when one considers that little effort has been made to incorporate digital technology into business or government systems in recent years. Despite this, or possibly because of it, I can see a significant opportunity for businesses to play a role in the catch-up and potential leapfrogging of digital solutions, including in AI and other technologies, throughout the country. Therefore, I strongly believe that Japan is still an appealing country in which to do business, despite having fallen behind the times.
S+B: What are some of the key challenges in running a business with such a diverse portfolio?
KAKIUCHI: That is an extremely difficult question, but I will respond honestly. In the past, each industry had a natural development trajectory. Therefore, the company was able to learn from the past. The issue is whether we have the imagination to see the future, by building on where we are now. Saying our goal is to simply maintain each business is the same as admitting failure.
Before I became CEO in 2016, Mitsubishi Corporation recorded its first loss since its founding. As a result, I believed we needed to transform our portfolio into one that will never again result in a loss, by investing in more secure industries, as we have done with our food industry businesses, alongside our core businesses, such as energy, that are more subject to disruption. Naturally, commodities markets also entail a lot of risk, and thus, I aimed to rebalance the entire portfolio.
Today, the gross value of our business portfolio is about ¥20 trillion [$175 billion]. Since I joined the company, it has gradually created new businesses across all points of the value chain. Currently, there are about 1,700 companies in our portfolio. In terms of profit, some of the main businesses are in the mineral resources sector, including mines and energy. Among many other sectors, we also have a group that develops chemical and petroleum products, and another group that is involved in the consumer sector, including convenience stores and supermarkets, and we are also in the automotive sector.
S+B: How do you enable collaboration and interaction across senior management? How do you approach decision-making?
KAKIUCHI: Ensuring collaboration within the executive team means continually asking ourselves: are all the businesses and activities we are involved in truly vital to the success of the company? Businesses within our portfolio that we are unable to grow further should be handed over as quickly as possible to parties who can. One example of a business in which we saw limited potential for growth under our portfolio was our thermal coal assets, from which we have now exited completely. To that end, we have been heavily focused on replacing businesses to achieve value-added cyclical growth on an ongoing basis, evident in our renewable energy investments. Our acquisition of the Netherlands-based distributed energy resources company Eneco, for example, enabled us to leverage their knowledge in our drive toward a renewable energy base here in Japan.
Progress is also being made to develop and integrate digital capabilities across business lines; AI and digital technologies will enable us to maximize production and sales and find optimal solutions for logistics-related operations. One of our newest businesses, MC Digital, collects and analyzes a seemingly endless amount of data from across Mitsubishi Corporation. As our business spans many industries and sectors—literally from energy to noodles—we aim to integrate as much data as possible. And though these portfolio changes are part of the leadership team's decision-making process, it's also important to note that the entire company must be united in tackling these challenges.
S+B: Mitsubishi Corporation has set a target to cut greenhouse gas emissions by 50% by 2030 and to reach net zero by 2050. Considering that the company operates in carbon-intensive sectors such as energy, mining, and transportation, how are you approaching the energy transition of your business?
KAKIUCHI: At present, our core energy business is primarily involved with natural gas and liquefied natural gas [LNG]; we recently announced that we would continue to fulfill our responsibility to provide a stable supply of LNG while meeting our target of halving greenhouse gas emissions by 2030. We will also actively invest in renewable energy. For example, wind and solar power will represent roughly half of the ¥2 trillion [$17 billion] we have committed to EX [energy transformation] efforts. The unfortunate reality is that renewable energy is intermittent.
We acknowledge that LNG, while necessary for the transition, is a finite resource. Our LNG portfolio includes countries such as Brunei, Malaysia, Indonesia, the US, and Canada—and production has been ongoing since the 1960s. Eventually, these resources will expire. But as the largest supplier to Japanese electric and gas companies, we have a social responsibility to provide a stable energy supply. And while we have received some criticism from various stakeholders, we cannot simply stop the supply of, or our investment in, LNG. We will continue working across the electricity and gas value chain—producers, sellers, and customers—toward the goal of carbon neutrality. The reality is that we must balance supply through this period of transition.
S+B: What does the decarbonization of the wider Japanese economy look like from your perspective? How will the country continue to meet its energy demand while building up renewable alternatives?
KAKIUCHI: The country is aiming to become carbon-neutral in 30 years. To achieve this transition, it will need to draw on a mix of energy sources. Based on our analysis, Japan is expected to cover about 40% of its energy demand with renewables. [We believe that] natural gas is vital to meet the remaining 60%, and while getting to a consensus around offsetting mechanisms is challenging, carbon-neutral LNG offers a potential solution.
As our business spans many industries and sectors—literally from energy to noodles—we aim to integrate as much data as possible."
Part of the challenge involves how to manage carbon emissions from the production and use of LNG. For example, it is still impossible to answer the question of whether solutions used in the production of LNG, such as CCS [carbon capture and storage] and CCU [carbon capture and utilization], are cost competitive without further innovation.
Of all the new technologies, the greatest focus is on hydrogen as we move toward 2050. For the time being, the cost of transporting hydrogen from overseas makes it impractical. The key question we are trying to answer is whether it is possible to transport hydrogen in a form that is cost effective, and whether it can be produced locally, here in Japan. These are the key challenges to address through innovation.
Another technological shortcut to carbon neutrality may be the introduction of compact nuclear power plants known as small module reactors [SMRs]. This may be the most economical solution and could produce the hydrogen needed to meet fuel and power needs. In Japan, nuclear energy provides a veritable source of clean power, but innovative approaches to safety concerns are essential to overcome public opposition.
S+B: As you prepare to step down from your role as CEO, how would you like to see the company evolve its future role in Japanese society?
KAKIUCHI: In Japan, economic activity tends to be concentrated in Tokyo. And while Tokyo continues to grow for now, the population of regional cities is falling. Mitsubishi Corporation has an urban development group that offers planning services to strengthen the appeal of regional cities, including the revitalization of historical sites and the digitization of urban infrastructure.
Part of this transformation should involve the introduction of AI into distributed energy infrastructure [to help manage decentralized grids]. We believe this will increase energy efficiency and optimize storage potential. As part of a broader shift to renewable energy and digital transformation in cities and regions, connecting car batteries to the grid will help balance electricity supply and enable the shift toward decarbonization.
It is also crucial that we nurture inclusive communities, where people feel comfortable sharing their personal data—which might include data related to medical care, education, transportation, and food delivery—to help build a modern, smart society. One of our fundamental goals is to continue to create value in ways that benefit society. There is still a long way to go, but I am very confident that momentum is moving us in the right direction.
Author profiles:
Matthew Wyborn is an advisor to executives undertaking transactions and market entry activities across a range of industries. Based in Tokyo, he is a partner with PwC Japan.
Jakob von Baeyer is a senior editor of strategy+business.
Also contributing to this article was PwC Japan partner Makoto Hattori.
Recommended stories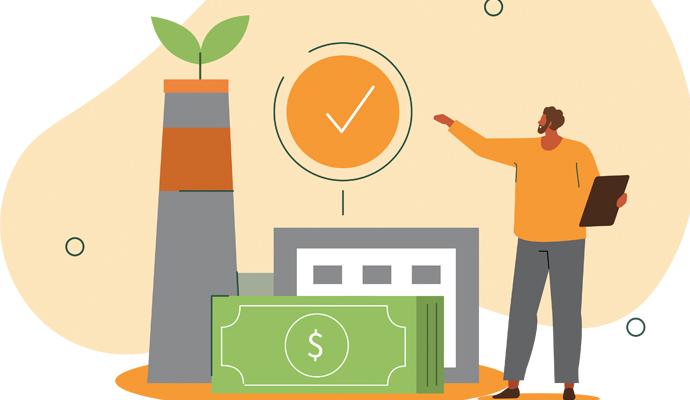 A sweeping philosophical history reveals two groups at odds on the relationship between nature and the economy.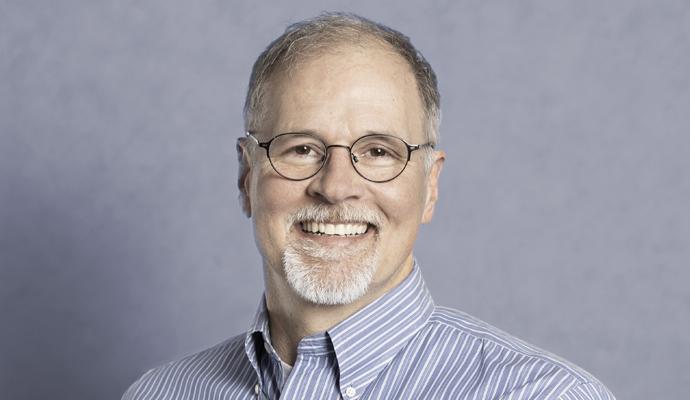 CEO Robert Playter dispels worries about the potential harm robots could inflict and thinks they will empower people instead of displacing them.