Tech deals bring new challenges to M&A
For established firms, acquiring a digital startup comes with promise and pitfalls.
General Motors, which will be 110 years old in 2018, has made several acquisitions as part of its move to develop a fleet of self-driving cars. In March 2016, it purchased San Francisco–based autonomous vehicle technology startup Cruise Automation, which now runs GM's self-driving unit. Then in October 2017, GM bought Strobe, a three-year-old startup based in Pasadena, Calif., specializing in lidar sensors that can generate high-definition images — a key component of autonomous vehicles' navigation systems. Walmart, founded in 1962, has also moved into the tech space to facilitate its creation of a digital marketplace that goes beyond merely selling its inventory online. During the last couple of years, the company has acquired a number of digital fashion retailers, including Jet.com, Bonobos, Modcloth, and Moosejaw, to enhance its e-commerce presence.
Many companies that existed decades before the Internet, and that did not have technology at the center of their business model, are trying to lock in future growth by relying more on the prowess of young tech firms. We reported two years ago on the rise of acquisitions of digital firms by companies not usually viewed as being in the tech sector, noting that such deals had grown by 48 percent between 2011 and 2015. In 2016, tech deals totaled more than US$125 billion — up from $20 billion in 2011 — and that momentum carried into 2017. Through August of that year, 51 percent of investments in private tech companies came from non-tech corporations, according to CB Insights.
But before jumping in, traditional firms need to consider the unique characteristics and challenges of tech deals. This will require them to think strategically about their own digital agenda and how best to achieve it; to consider the various factors that can influence the terms of a deal, including cyber-attacks; and to be mindful of the skills and mind-sets that the digital firm's technologists and leaders may bring to their new organization.
Making the Right Purchase
Non-tech companies acquire tech startups for different reasons. They may want to enhance their business or provide entirely new digitally enabled services. They may also want to preempt disruption and buy out a company they view as a potential competitor. The trouble is that deal makers are evaluating technologies that have only begun to emerge; they thus have limited history and information to go on. Moreover, even though established firms may have created a blueprint for how new technologies could enhance their business, most of these plans are relatively new and still evolving.
In the past, companies would factor such risks into the price or terms of the deal. Although that continues to happen, one alternative that's become increasingly common in recent years is for firms to establish a partnership or joint venture (JV) rather than make an outright acquisition. Such agreements can decrease the risks involved in acquiring technologies that are relatively new. What's more, partnerships and JVs can address some of the common challenges of a traditional M&A, including bearing financial debts or sharing sensitive data, and can serve as a testing ground for companies that are intrigued by new technologies but aren't ready to commit. In fact, PwC's 21st CEO Survey, which involved nearly 1,300 executives around the world, revealed that the trend toward partnerships is occurring across all types of M&A. About half of CEOs said they planned to pursue a new strategic alliance or JV to drive corporate growth and profitability in 2018, compared with four out of 10 executives who said they planned to pursue new M&A.
Partnerships can serve as a testing ground for companies that are intrigued by new technologies but aren't ready to commit to an acquisition.
With partnerships, the two sides benefit in different ways: The non-tech firm gains exposure to expertise and technology that it lacks; the tech target keeps its independence and benefits from the vast resources that took the non-tech acquirer years to build, including capital and decades' worth of commercial data. Those who see more to the partnership may eventually choose to strike an M&A deal, which is not uncommon, as we saw in September 2017 when furniture company IKEA acquired tech startup TaskRabbit. The deal emerged after the two companies piloted a furniture assembly partnership in the United Kingdom.
It's also worth noting that established companies need to take a rigorous look at their digital strategies before initiating tech deals. Many incumbents have developed such strategies, outlining how they plan to grow by adopting new technologies, but one lingering challenge is that many of these strategies are mostly experimental and need time to evolve and mature. Potential acquirers need to ask themselves whether buying this company makes sense for their business, and where they want to go with the acquisition.
Striking the Right Price
High-priced acquisitions have been especially prevalent in tech deals, as more startups reach "unicorn" valuations of $1 billion or more. Deal makers kicked off 2018 with a string of megadeals north of $5 billion. But not overpaying on deals involving tech startups remains a challenge. A common refrain is that deal makers should set a walk-away price early on and avoid bidding wars. Many investors make the mistake of buying into the target's growth story in ways they wouldn't for more traditional acquisitions. For instance, they may place a bigger emphasis on the technological expertise of the target firm than on how much revenue it expects to generate. This is especially true for early-stage tech targets, which are often quick to put new technologies to use but have yet to demonstrate profitability.
When evaluating early-stage tech companies, it's particularly important for the acquirer to question the assumptions underlying the tech target's projections for growth, including assumptions involving user adoption and penetration rates among consumer-facing technology companies. The acquiring company should also examine the target firm's products — including the scalability of its technology and how it plans to enhance and improve its technological offerings. And because it's not uncommon for established firms (which typically have more to spend on R&D and other investments) to pay more for a tech acquisition than a startup would, it's important to bear in mind that a target's price varies depending on who the bidder is.
Another factor to consider is cybersecurity. It's still rare for a breach to kill a deal, but it could delay the transaction or impact a target's value. That was evident in 2017, when Verizon acquired Yahoo. After Yahoo's disclosure of two breaches in previous years, Verizon cut its offer by $350 million, or 7 percent of the original price. To reduce such challenges, acquirers should ask several key questions of the target when evaluating a deal, including: Have there been breaches before? Is the intellectual property secure or is it impaired? How mature are the cybersecurity controls and countermeasures, and can they meet current and future needs?
Creating the Right Culture
Years ago it might have made sense for an automaker to look within the auto industry for its next acquisition target. That approach is no longer viable, because emerging technologies have created new markets and spawned many more options for the next generation of drivers. As a result, it becomes ever more important for companies to look outside their immediate industry for expertise and new opportunities, as we saw when Daimler acquired a majority stake in European taxi hailing services MyTaxi in 2014 and Hailo in 2016, and when Toyota made investments in AI/machine learning specialist Preferred Networks.
But integrating the distinct cultures of two companies is easier said than done, especially when an incumbent acquires a tech startup. A common problem is that, more often than not, acquirers forget that they're not just buying new technologies, but also acquiring the talent and culture that made the startup groundbreaking in the first place. Some tech companies have entrepreneurial and idiosyncratic cultures. They've operated as digital companies from the start. They're also more nimble, more agile, and quicker to experiment and launch new products and services than the big companies. These attributes have made them successful, and it is therefore critical for non-tech acquirers to not only preserve them, but also embrace and learn from them.
Acquirers often forget that they're buying not just new technologies, but also the talent and culture that made the startup groundbreaking in the first place.
Companies should establish an integration plan, setting objectives and milestones for product development, continued innovation, and broader plans to collaborate in the long term. A big part of this puzzle is retaining key talent, but this may include more than just technologists. In some cases, it makes sense to retain the tech target's management. We saw that with PetSmart's 2017 acquisition of Chewy.com, in which the online retailer is expected to keep its CEO and operate largely as an independent subsidiary.
Unlike other M&A cases, deals in which an incumbent acquires a tech startup are less about cost cutting and more about leveraging the target's technical expertise and know-how. It is therefore critical to train employees on the non-tech side with the necessary skills to succeed in the newly merged company. Too often, executives change everything upon acquisition, forcing employees to adopt new ways of working that are antithetical to how they gained success in the first place. This can hurt morale and drive employees to leave the company. Thus, it's critical for any newly integrated company to include not only high-level executives but also employees firm-wide in its integration process — whether it is creating a steering committee that gives employees a say about changes at the company or scheduling time for them to shadow the tech target's key employees.
It's clear that deals in which a non-tech firm buys or partners with a tech startup are a different breed, and the ways they're negotiated and evaluated come with unique challenges. But the established firms that get it right could well be positioned for high growth.
Author profile:
Alastair Rimmer is a partner with PwC US and is the global and U.S. deals strategy leader. He works with multinational corporations, private equity firms, and other financial institutions on growth strategy and M&A. He is based in New York.
Recommended stories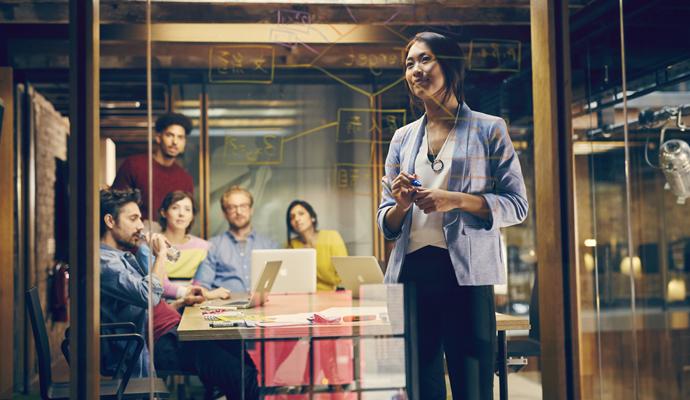 Five foundational building blocks can help innovators maximize value creation inside their organization.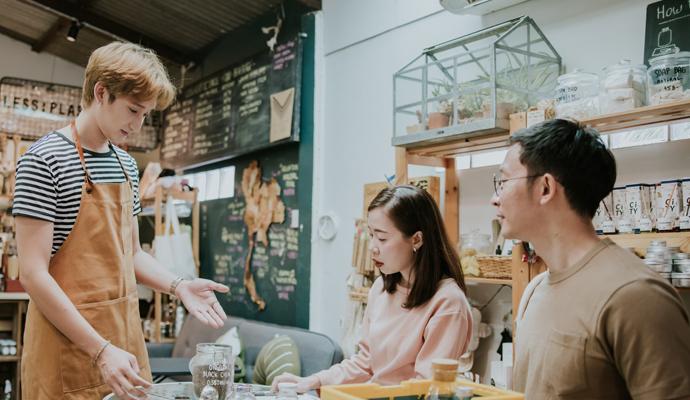 You can't transform your customer experience unless you align the organizational culture—especially the day-to-day behaviors of employees—to reach a clear outcome.