Virtually alone: Real ways to connect remote teams
As workplaces increasingly embrace the telecommuting model, leaders can take several steps to bridge cultural and interpersonal gaps.
As two longtime business consultants, we make a point of keeping in touch with former colleagues. When we had lunch recently with one who had left consulting to join a startup, we were eager to hear how he was faring. Admittedly, we were even a little jealous of what sounded like an interesting, high-energy venture. But once we started asking questions to get a glimpse of what life was like on the startup side, we could see that after just two months in the new job, he was miserable.
And not because he didn't like his boss or colleagues or the work that he was doing. The problem was that he was a 100 percent virtual worker for the first time in his career. In a way that he hadn't predicted, he missed the sporadic moments of connection that happen in the hallway or cafeteria. He missed casual human interaction and the accompanying sense of belonging. And he missed the surge of energy that many of us feel when we work in an office with our colleagues.
"Are you on a lot of conference calls?" we probed, searching for a solution. The answer was yes, he was connecting with colleagues formally throughout the day, but there was very little unstructured "social" time. And when someone did create space for socializing, it often fell flat because it seemed forced and unnatural. In short, our former colleague didn't feel like a member of a real team.
At the Katzenbach Center, the innovation center for organizational culture and leadership within Strategy&, PwC's strategy consulting business, we believe that teams — real teams, not just a group that management calls a team — should be the basic unit of performance for most organizations, regardless of company size. In any situation requiring the combination of multiple skills, experiences, and judgments, a team inevitably gets better results than a collection of individuals operating with confined job roles and responsibilities. It pays dividends to invest in teams — not just for the sake of the team members, but for the organization as a whole.
A "Second Family"
As the workplace becomes increasingly virtual, our former colleague is not alone in his situation. In an Economist Intelligence Unit study (pdf), only 28 percent of respondents said they had not worked remotely in the past year. Despite the ubiquity of virtual work, most of us are still learning how to communicate effectively in a world that is becoming ever more digital, global, and multicultural. Conference calls are notoriously painful. To make matters more complex and urgent, millennials, who are entering the workforce in droves and will soon make up the majority of workers globally, are looking to their employers for a sense of community — seeking a "second family" — while at the same time expecting to be able to work virtually at least part of the time.
Although technology may be able to cross physical and temporal gaps, the cultural and interpersonal gaps — differences in cultural habits and communication styles — are problems that have yet to be solved. And leaving these gaps open can pose major performance issues for teams. A recent study found that teams that had high levels of geographic, operational, and cultural differences also reported lower levels of trust, innovation, satisfaction, and performance than their counterparts with more closely located teammates.
The cultural and interpersonal gaps can make it much more difficult for virtual teams to develop empathy among team members, experience random moments of connection, and build the discipline and agility to shift teaming modes to accommodate the specific circumstances at a given time — all of which are necessary to a successful team.
Building Real Virtual Teams
How can leaders enable people to work across locations, time zones, and cultures effectively, allowing them to form real teams, collaborate regularly, and feel supported in and fulfilled by their roles? This is no easy feat. However, in our work with teams over many years, we have made some observations that can help. Try the following.
Create empathy. Teams are made up of people who need to be able to understand one another — and one another's emotions — in order to effectively work together.
Think for a moment about your own behavior. Compare how you as a customer have treated a call center employee who was not being helpful with how you would treat a clerk in a face-to-face interaction. You are likely far more patient with the clerk than the call center employee. The truth is, empathy is more difficult to muster when people feel distant from one another, which can be problematic when they are meant to be collaborating with people all around the world.
Cultural and interpersonal gaps can make it much more difficult for virtual teams to develop empathy among team members.
But they can break down this perception of distance, particularly if they are working as part of an intact team, which is functionally oriented and works toward a common, agreed-upon goal. Take, for example, the case of a U.S.-based financial analyst we worked with who was called upon to frequently collaborate with her counterpart in India. Things did not get started on the right foot — the virtual interactions were not very productive and, as a result, she began to doubt his capabilities as a financial analyst. In fact, the level of distrust between the two went so far that she began to dread taking her regular calls with him. But during one call, her colleague revealed that he had been stuck at his office for three whole days thanks to the Indian monsoons, sleeping under his desk — and something changed.
Although he insisted it wasn't so bad, she imagined herself sleeping on the floor of her office, subsisting on emergency meal bars. A call that normally would be punctuated with awkward silences and misunderstandings became a genuine conversation, one in which the analyst learned about her colleague's family, life, and culture. It also marked a major turning point for the pair's relationship — the personal story helped the two eventually to become friends, and culminated in a face-to-face meetup many years later in New York when her Indian colleague came to visit on a business trip.
Learning about one another is a great way to cultivate empathy. Have you ever met someone who is "all business" at work? How connected did you feel to that person? Our guess is not so much. Learning about each other doesn't mean you need to start every meeting with a contrived icebreaker. In fact, it can be as simple as sharing something about your current location, the view from your window, or a funny anecdote from the day before. Learning about others — their hopes, dreams, fears, and stories — activates the parts of your brain that are associated with empathy and can put you on your way to a better team dynamic.
Also, it sounds obvious, but the choice of technology for collaboration can build empathy and make it feel more as though everyone is in a room together, especially if the whole team makes the effort to learn to use the technology. Being able to see facial cues from others is tremendously helpful as people talk with colleagues, so we suggest considering videoconferencing as a collaboration mechanism. It helps distinguish between a wild insight that stunned colleagues into silence and an idea that was not only completely off-base, but also bored everyone to (silent) tears. This also helps humanize colleagues so they aren't simply faraway voices, but individuals.
Connect (sort of) spontaneously. Diversity of location further challenges people, because they miss out on those unplanned moments of connection that can lead to new ideas and insights. In fact, one study showed that individuals who had 15 minutes to socialize with colleagues had a 20 percent increase in performance over their peers who didn't.
Our own team members are not all co-located, so we've started experimenting with extreme transparency as a catalyst for these types of impromptu meetups. Not only can we see all of our team members' calendars, but we are all careful to update our status on our messaging tool so that colleagues know if we are actually available to chat, or instead are heads-down in "do not disturb" mode or in a meeting. This way people can clearly see when it is OK to break in and say hello. We should make space for these moments, because if we were in an office, we would likely be spending 8 percent of our time socializing, according to a workplace study by Gensler (pdf).
Even better: At least once a week, someone on our team sends an email to our group soliciting a quasi-impromptu virtual meetup. The practice was started by a senior team member but has caught on. For example, someone will email the whole group to say, "Heading to meet a client for lunch — I'll be driving for 20 minutes if anyone wants to chat." We've started taking advantage of these moments by responding, "I'll call you in five minutes to catch up." Sure, it takes a bit more planning than running into a colleague at the office café. But we find that the result is nearly the same as if we'd met up by happenstance: new ideas, a little added energy, and an elevated mood.
Act with agility. We know from our Katzenbach Center research on teams spanning many decades that high-performing teams are able to deliberately shift modes, depending on the challenge they are tackling. For example, if something urgent but simple arises, the team might defer to the leader with the most expertise, falling in line and taking orders. If members need to solve a complex problem using their creativity, they are likely to engage more collaboratively as a real team.
The benefit of working in this fit-for-purpose way is that it both enables teams to be effective and helps team members build trust in the trenches and gain psychological safety (pdf), which is conducive to the open sharing of ideas and being vulnerable with other team members. This is perhaps the most important element of teaming, according to a Google study.
To illustrate this concept, we can take a page from Microsoft's Outlook design team. Based in three cities and made up of designers and engineers, the team initially struggled to create a unified vision for the new email/calendar platform they would ultimately create. The team agreed on a standard meeting cadence (e.g., twice-monthly meetings of the design leads and monthly all-hands meetings) and a set of collaborative technologies. Most important, the team realized it needed to create a virtual space where "no one feels left out because they're on the other side of the world." To this end, team members agreed on a united set of principles and values that could enable engineers and designers alike to effectively work together using a common vocabulary.
If team members are to work together, especially when they're not in the same room, there needs to be a similar set of agreed-upon guidelines for how they will work and communicate. And the colleagues really do have to commit to spending time talking about how they'll approach the work they will do together rather than diving right in — otherwise, they put themselves at risk of being unable to respond to change. This process can feel arduous in the beginning, but it is a muscle that can be built over time.
When working virtually, this kind of teaming "discipline" is an even harder nut to crack. Teams must not only be clear about how they will interact with one another and shift modes when needed, but also address the role that their selected mode(s) of communication will play in facilitating their way of working.
Just as important as defining the approach is evaluating it over time. In the case of the Microsoft design team, this meant making the team playbook easy to update so that it was always relevant to the given circumstances.
Soon, team members will know quickly and intuitively how to approach a challenge together. And then the most challenging decision they'll have to make is which collaboration tool to use in order to enable that experience.
Changing Habits
It can be tough to work remotely and manage others working remotely, and harder still to change the habits of how teams communicate. But those who want to cultivate effective virtual teams need to be cognizant of how they can close the interpersonal gap that exists when they aren't co-located with their colleagues.
It will take time and practice, but by making an effort to build empathy with colleagues, create moments of connection, and cultivate team agility across a variety of situations, people can bridge this gap and improve team performance, no matter where in the world their coworkers are located.
Teams are an integral part of how work gets done today and a core component of organizational performance, and as the world becomes an ever more interconnected place, instances of working remotely will only increase. If you want to reap the benefits of effective teams in this digital environment, you must do the work to change your habits to keep teams together, even when they are physically apart.
Author profiles:
Katherine Dugan advises clients on culture and organization for Strategy&, PwC's strategy consulting business. A manager with PwC US based in New York, she is part of the Katzenbach Center.
Varun Bhatnagar advises clients on culture and organization for Strategy&. An associate with PwC US based in Dallas, he is a 2018 fellow at the Katzenbach Center, PwC's global institute on organizational culture and leadership.
Recommended stories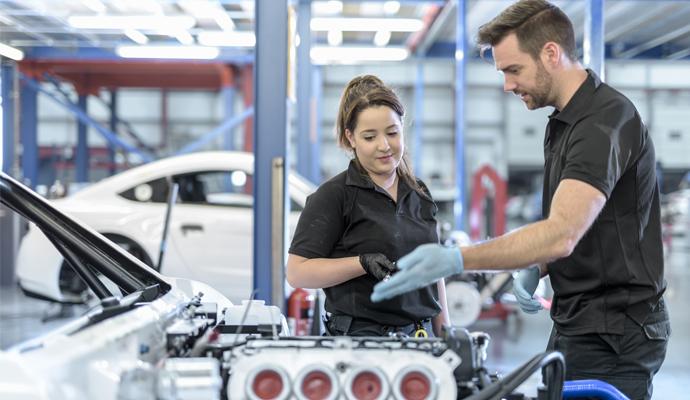 When the paint shop leadership team for carmaker Audi initiated a change process, they decided to trust the power of questions.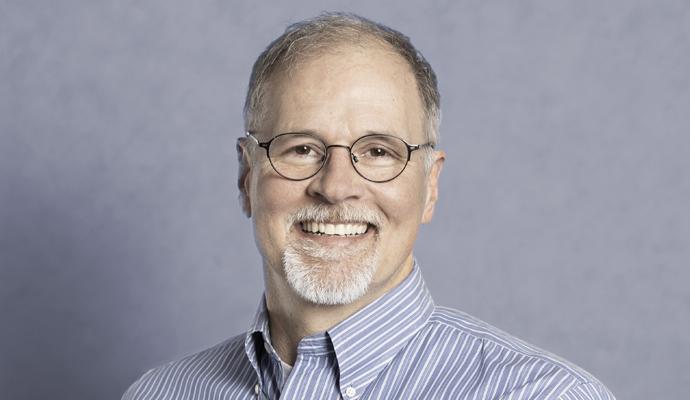 CEO Robert Playter dispels worries about the potential harm robots could inflict and thinks they will empower people instead of displacing them.