The Business Approach to Climate Change
John Elkington and Jochen Zeitz's new book proposes how to achieve the triple bottom line of planet, people, and profits.
We've been cautioned—and often berated—about the unsustainable nature of the global economy for several decades now. These days, the warnings of the dire consequences we face seem to be arriving with greater frequency and in ever more urgent rhetoric, but substantive progress is more aspiration than reality.
Witness the environmental efforts of the United Nations. The UN Intergovernmental Panel on Climate Change recently reported that not only have we not been able to reduce greenhouse gases, but emissions have actually risen to record levels, growing at a faster rate between 2000 and 2010 than in any of the three previous decades. Meanwhile, it couldn't get Xi Jinping of China or Narendra Modi of India—the leaders of the first and third most prolific producers of these emissions—to attend the UN's Climate Summit 2014 on September 23, which was expressly convened to pave the way for a "meaningful, robust, universal, legal climate agreement by 2015." And an internal review of the UN's environmental efforts suggested that even as funding for these efforts mushrooms, they are somewhat less than effectively coordinated and organized.
It's not my intention to pick on the UN—at least its leadership is trying to do something about climate change. Instead, my aim is to illustrate why John Elkington, who 20 years ago popularized the "triple bottom line," and Jochen Zeitz, who implemented the first environmental profit and loss account (at Puma, with an assist from PwC), have concluded that "business has no option but to take the lead" in the quest for a sustainable global economy. (strategy+business is published by PwC Strategy& Inc., a member of the PwC network of firms.) In their new book, The Breakthrough Challenge: 10 Ways to Connect Today's Profits with Tomorrow's Bottom Line (Jossey-Bass, 2014), Elkington and Zeitz argue that "the perfect storm involving globalization, the increasing power of multinational corporations, and the impact of the prolonged economic downturn" makes effective governmental action unlikely.
"Business has no option but to take the lead" in the quest for a
sustainable global economy.
On its surface, the idea that we need to depend on business for the creation of a sustainable world seems like putting the fox in charge of the henhouse. After all, much of the blame for our troubled outlook rests on the shoulders of the business community, which has vociferously opposed countless solutions to the problem.
But maybe the idea isn't so farfetched: If we suffer widespread ecological disaster, if people have no jobs, and if financial systems collapse, what happens to corporate profits? It may be that companies will take the lead in creating a sustainable world not because they're the last ones standing, but because the drive for profit will leave them with no other choice.
Elkington and Zeitz think business can and should take on this challenge. But they don't underplay its daunting magnitude—a reality that quickly becomes clear when reading their book. The "10 ways" referred to in the subtitle are more like prerequisites.
Business leaders, the authors tell us, must adopt a new and far more ambitious and expansive mindset about sustainability. New structures, like the
benefit corporation
, are needed. "True" accounting principles must be adopted. True returns must be calculated. Human, social, and planetary well-being must be pursued. The playing field must be leveled: "Subsidies or incentives for practices that are destructive to people and the planet" must be eliminated, they write. Full transparency is required. The way we are educating tomorrow's business leaders must be changed. Business needs to turn to nature as a model for innovation, following in the footsteps of people like
Janine Benyus
. Short-termism has to be eradicated. Only when these conditions have been met, can the real work begin.
This is a tall order and, as quotes from some of the notable figures featured in the book—like former Shell CEO Mark Moody-Stuart and Unilever CEO Paul Polman—attest, it entails overcoming much resistance. On the bright side, the prescriptive solution in
The Breakthrough Challenge
has already been launched: It is the agenda of
the B Team
, an organization that evolved from a roundtable convened by Richard Branson's nonprofit foundation, Virgin Unite. Who knows? In the end, maybe the foxes will save the hens.
Recommended stories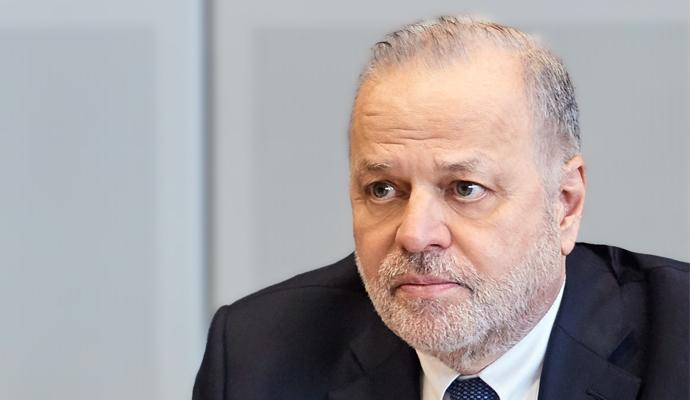 How Evangelos Mytilineos, CEO of the industrial conglomerate that bears his family's name, plans to deliver on commitments to reduce emissions and deliver sustainable energy solutions.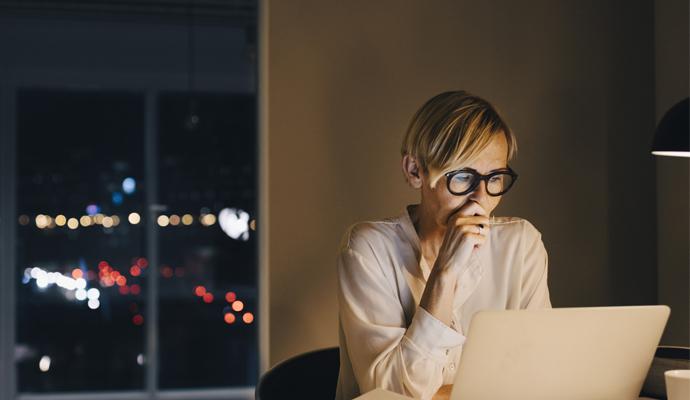 A new metric can help identify potential leaders who have what it takes to thrive in times of disruption.