Are Online Reviews the New Focus Group?
Online consumer reviews of new products are more than just word of mouth — they also can provide companies with early (and free) advice on how to improve products.
Bottom Line: Online consumer reviews of new products are more than just word of mouth — they also can provide companies with early (and free) advice on how to improve products.
When introducing novel products to the marketplace, companies face a unique dilemma. Products that are genuinely new — think of the advent of hybrid cars or the introduction of the first smartphones — have no history of consumer feedback or sales records, giving project managers in charge of improving the next version precious little insight about the types of customizations or upgrades that would best meet the needs of future consumers or businesses.
And given technology's rapid advance in recent years, the introduction of cutting-edge products that are new to consumers, manufacturers, and marketers has become ever more common. In this high-stakes, fast-moving reality, companies that successfully differentiate their novel offerings during the early phases of market expansion can attain a crucial and distinct competitive advantage. But since the 2.0 development phase typically starts right after the first version's rollout, it's important that companies look for signs of defects or opportunities as early as possible.
In a new study, Simon Li, Kamrun Nahar, and Benjamin C.M. Fung of Concordia University suggest that new sources of feedback are required to accurately gauge the success of new types of products and plan future versions. Specifically, the authors investigated how companies can use online reviews to get a jump on future customizations for novel products. Unlike traditional consumer surveys or sales numbers (which take agonizing time to trickle in), online reviews posted by customers are freely available almost immediately and represent the valuable opinions of early adopters and highly motivated users.
The authors analyzed the tablet computer market to explore how online reviews affect the design of new products that evolve rapidly. Since the introduction of the Apple iPad, the tablet sector has flourished, as firms such as Asus, Lenovo, Motorola, and Toshiba quickly joined the fray. The market, initially geared toward personal users looking to bring their favorite book or movie to the beach, grew swiftly. Today it's aimed at a broad range of users, including educational institutions and businesses that use tablets for checkout, menu, or meeting applications.
Li and his colleagues analyzed online reviews posted to popular sites such as Amazon and CNET between April 2010 and May 2011, a year after the rollout of the iPad, and just about the time that competitors had offered their own spins on the tablet. To move the ball forward, tablet manufacturers had to consider the needs of different consumers, customizing the hardware's design and functionality for future users.
Accordingly, the authors applied data-mining techniques to online reviews to extract language that revealed customers' criticism or praise for 27 different tablet attributes. Because online reviews, by their nature, don't have a standardized format, the authors had to search for patterns or keywords that revealed how users felt about various aspects of the tablet. These ranged from basic hardware and software components — connectivity, operating system, and screen size, for example — to more nuanced features such as battery life, graphics quality, and touch-screen interactivity.
Three kinds of tablet consumers emerged: those who used them for personal tasks, those who used them in running a business, and those who used them for school. And each type expressed distinct preferences and critiques, giving companies a clue into how future customizations could appeal to specific demographics. There was also very little overlap between the consumer categories, emphasizing the importance of understanding that users incorporate breakthrough products into their lives in different ways.
Users incorporate breakthrough products into their lives in different ways.
Take business users as an example. In the year after the iPad came out, they reported on review sites that they mainly used tablets as portable devices that helped them stay in touch with the office or augment their meetings and presentations. In contrast with personal or educational users, they commented extensively on their desire to incorporate different types of inputs — such as styluses, specialized keyboards, and touch screens — and the need to have reliable Wi-Fi connectivity. Business users also differed from mainstream consumers in that they expressed a strong preference for the tablet's operating system to align with their corporate setup.
By July 2011, Lenovo had introduced its ThinkPad Tablet, replete with digitalized pen and keyboard accessories to support office tasks, aimed expressly at business users. It's an indication, the authors argue, that online reviews can indeed inform the direction forged by new products. In a similar vein, companies have also produced less sophisticated tablets targeted at children or classrooms, rejecting the one-size-fits-all approach in favor of highly customized devices.
"This observation supports that the online reviews can potentially reveal the preferences of users for future tablet customization," the authors write, pointing to the "value of online reviews for future tablet customization."
I've noted in the past that certain studies have shown feedback from social media to be more of a hindrance than a help during product development. But online reviews differ in that they represent the opinions of people who have actually used the new device and experienced its ups and downs — not merely those speculating about potential features. So although we typically think of online reviews in terms of their effects on consumer loyalty or word of mouth, it might be time for managers and marketing to view them more as a crystal ball — a way in which they can anticipate specific users' future needs and ramp up their efforts to meet them as early as possible.
Source: "Product Customization of Tablet Computers Based on the Information of Online Reviews by Customers," by Simon Li, Kamrun Nahar, and Benjamin C.M. Fung (all of Concordia University), Journal of Intelligent Manufacturing, Feb. 2015, vol. 26, no. 1
Recommended stories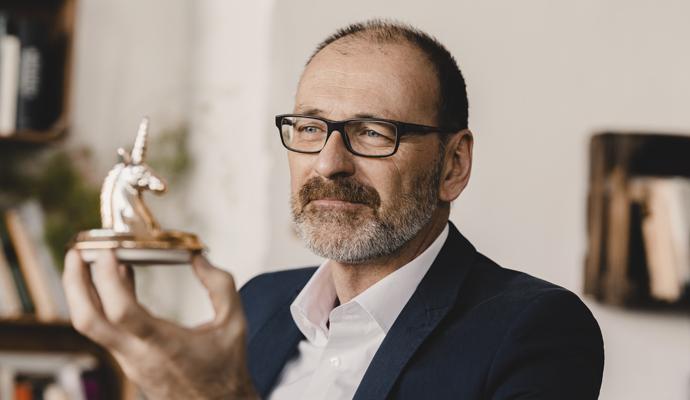 A new book makes the case for adopting the enduring principles of this '80s-era process-management system in digital-first businesses.