Don't Sell Products, Sell Solutions
To win in emerging markets, defense and security contractors need to move beyond equipment sales and help their clients develop broader capabilities.
The global defense and security industry is in the midst of a profound realignment. Budget cuts by European governments, sequestration in the United States, the winding down of Western involvement in Afghanistan, and the changing nature of warfare are leaving many companies scrambling for new avenues of growth. Historically, about 90 percent of the defense and security industry's business has come from developed markets.
Yet as sales in those places plateau—or contract—many defense and security companies are casting an eye toward emerging markets, where budgets are on the upswing and where governments are planning to modernize their security and defense infrastructure. According to the Stockholm International Peace Research Institute, defense spending increased annually from 2009 to 2013 by 1.3 percent in Brazil, 7.4 percent in China, 8.1 percent in Saudi Arabia, and 10.8 percent in the UAE.
Emerging market budgets are on the upswing, as governments plan to
modernize their infrastructure.
Emerging markets represent a significant opportunity that goes beyond delivering technology and equipment. Few of these governments have experience with modern defense and security solutions, and they often rely on outdated command structures and strategies. They can afford technologically complex weapons systems, but they often lack the expertise to integrate and support them, and at times even to use the hardware.
One way for a defense and security company to play in this environment is to become a "prime contractor." This means not just providing the equipment, but also ensuring that a customer has all the capabilities in place to operate the new technology, coordinating subcontractors and other stakeholders, and assuming end-to-end responsibility for running the complete defense and security program.
The revenue potential of a prospect like this is enormous. Integrated solution projects are usually big, billion-dollar-plus contracts spanning multiple years, providing the kind of long-term financing necessary for new product development. What's more, the lengthy engagement gives an original equipment manufacturer (OEM) in-depth knowledge about the customer, a chance to influence customer development in favor of the OEM's product portfolio, and opportunities to sell additional technologies.
To deliver integrated solutions, however, contractors will need to develop capabilities beyond those of a pure technology provider, including training, personnel, information, strategic doctrines, organizational development, infrastructure, and logistics. Equally important, they must be able to help their customers build up these capabilities as well. As one program manager at a U.S. OEM recently said, "In our first integrated solution project, we clearly underestimated the client's need for getting support in restructuring their complete organization. They even asked us to rewrite their doctrines and standard operating procedures—something we haven't done ourselves so far."
How to develop these capabilities, particularly in the critical areas of strategic doctrine and organizational development? Defense contractors have several options:
• Internal buildup, or the organic development of missing capabilities. This is a slow process that adds higher fixed costs to the organization; these capabilities must be broadly utilized to justify their expense. However, internal buildup is a sustainable approach to adding capabilities. It's best suited to large-scale projects matching the OEM's strategic business development agenda (i.e., the OEM expects to work on other projects with similar capability requirements).
• Acquisition, or the purchase of other players with strengths in missing capabilities. This is a more complex initiative, requiring the identification and acquisition of target companies, as well as effective post-merger integration. Caveats aside, it is also a long-term approach to building capabilities.
• Subcontracting, or hiring specialized providers in areas such as IT. This "quick fix" is costly and introduces sizable complexity. Moreover, it doesn't truly add capabilities; rather, the organization simply hires them for a finite period. As a result, subcontracting is often well suited to smaller, short-duration projects.
• Partnering, or joining forces with another company that has complementary competencies. Though this approach can be put into practice more quickly than "internal buildup," it demands a high level of coordination and quality-control procedures. On the positive side, each partner has an opportunity to learn from the other during the collaboration, and efficiency typically improves with time and experience. In many cases, partnering can provide the best balance of risk and return.
To be clear, not all contractors must become prime contractors and begin selling integrated solutions to participate in emerging markets. Some will retain their focus on providing technology and equipment. However, we believe that developing prime contractor capabilities will put an organization in a more powerful position to compete in the global environment.
For more on this topic, please see "Integrated defense and security solutions."
Recommended stories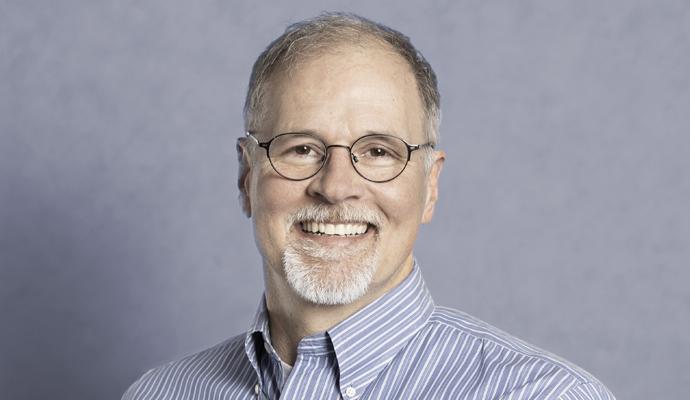 CEO Robert Playter dispels worries about the potential harm robots could inflict and thinks they will empower people instead of displacing them.