Five Essential Elements of the Digital Workplace
A new set of tools and challenges is refining how we do our jobs.
(originally published by Booz & Company)
The business world is moving faster and becoming more global, more mobile, and more digitized. Employees today collaborate to a greater degree than they did previously, using new technologies to work in teams, across geographies and in real time. In addition, members of a new generation are entering the workforce in large numbers. These younger employees are increasingly proficient in all the technological tools at their disposal, and they demand greater freedom in managing how they work, where, and when.
According to a recent survey conducted by Teknion, an office design firm, 88 percent of companies offer their workforce personal devices such as smartphones and tablets. Nearly 90 percent of companies plan to increase their investment in productivity-enabling technologies such as voice activation and sophisticated videoconferencing by 2015. Most notably, companies report that workplace mobility programs generate bottom-line savings of as much as 30 percent.
Yet there are real challenges in designing the digital workplace of the future. Many organizations invest in productivity technology but do not sufficiently integrate it with their business applications. Others lack sufficient IT infrastructure. Security issues are yet another challenge.
To avoid these issues and capitalize on the new ways that employees work, organizations should consider five elements:
1. Access devices. Employees need the flexibility to choose the most effective way to access business applications wherever they work. Smartphones and tablets are increasingly becoming a necessity, so companies need to rethink their device strategies based on business needs. Should they provide these devices to employees or let them bring their own to work?
Yahoo has improved employee morale and productivity by providing all of its full- and part-time employees with their choice of an Apple iPhone, a Samsung or HTC Android phone, or a Nokia Windows phone. In addition to enabling remote connectivity, faster browsing, and downloading capabilities, the initiative helped Yahoo employees better understand what their customers are using and thus to develop mobile services aligned with market needs.
2. Communications infrastructure. Strong connectivity remains a crucial requirement in the digital workplace, both in the office and on the road; it is fundamental to ensuring that the communications technologies and business and collaboration applications driving business today function effectively. Corporate networks need to be equipped to handle simultaneous voice, video, and data communication, both in and outside the company network.
3. Business applications. Giving employees seamless access to business applications regardless of location and time increases productivity and supports collaboration with other employees, partners, and customers. Such applications also help virtual teams work cohesively and interact effectively, giving them instant access to the critical information they need. Knowledge management and collaboration platforms have become critical, allowing project documents to be stored centrally and accessed easily, and letting team members collaborate on changes, viewing and sharing files in real time.
For example, Persistent Systems, a global software and services company, recently deployed the Cisco Quad enterprise collaboration platform, known as WebEx Social, which provides streamlined content sharing and searching as well as communication capabilities. The system lets Persistent employees post, view, edit, distribute, and search for relevant content, which fosters collaboration across diverse virtual teams. The new system resulted in a 30 percent savings in management effort and infrastructure cost.
4. Workplace telecommunications tools. Workplace tools have a strong influence on employees' motivation, performance, and productivity. In some situations—when tapping faraway expertise or telecommuting, for instance—email and phone calls may not be enough. Connecting people via real-time presence and rich online meetings, including audio, video, and Web conferencing technologies, can make a difference.
Workplace tools have a strong influence on employees' motivation, performance, and productivity.
Oracle's phone conferencing recently grew to unmanageable volumes—an estimated total of millions of minutes per month for its more than 40,000 employees. The business software company, which had been outsourcing its phone conferencing to a service bureau, decided to move to Cisco's Unified MeetingPlace for on-premises, global, IP-based conferencing. The new system simplified the process of scheduling and participating in conference calls and significantly increased collaboration. In the first full quarter since introducing the system worldwide, Oracle saved more than US$1 million, and the company expects total annual cost savings to add up to $4.5 million.
5. Digital security. The convergence of cloud computing, social media, and mobile computing technologies has created data security issues worldwide. However, new technologies now allow companies to store information securely in the cloud and make it accessible from various devices. The correct solution enables offline data access and seamless peer-to-peer activities among devices. Indeed, private cloud environments have enabled many organizations to increase agility and reduce costs—while also boosting security.
Creating a truly digital workplace is a significant challenge, but companies that begin this process today will acquire a clear advantage in productivity, innovation, collaboration, and overall employee satisfaction. In addition, digital workplace measures will help them attract the talent they will need to stay competitive and keep up with the social and business transformations taking place around the world.
Recommended stories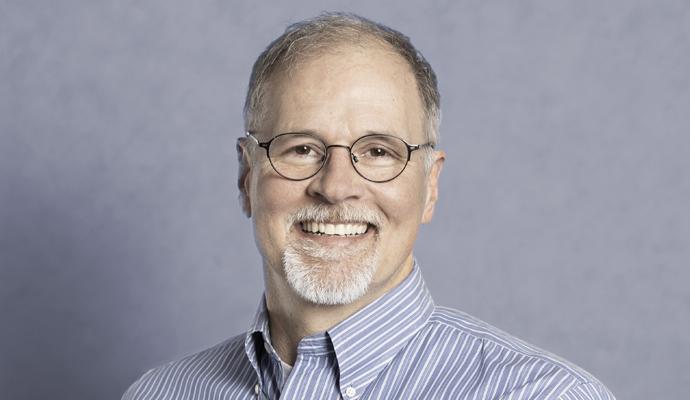 CEO Robert Playter dispels worries about the potential harm robots could inflict and thinks they will empower people instead of displacing them.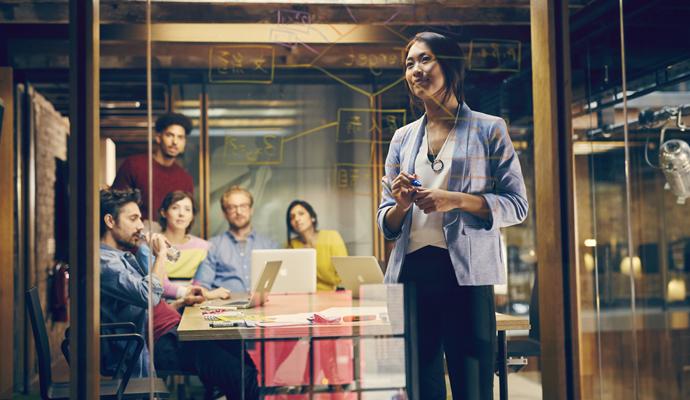 Five foundational building blocks can help innovators maximize value creation inside their organization.