How Industrial Companies Can Get Better at Design
Manufacturers should adopt the nimble strategy used by software firms: "sprint and scrum."
(originally published by Booz & Company)
Industrial companies are sometimes perceived as lumbering giants that have difficulty responding to competitive pressures and capitalizing on market trends. Product design cycles can last years, even for incremental changes and upgrades to existing products. Targeted redesign efforts—such as design-to-cost (DTC) initiatives, which set financial objectives as the primary design constraint—suffer from the same long cycle times. Meanwhile customer and market demands evolve much more quickly. Have design processes always taken so long? What tools can companies apply when they need to make rapid changes in product cost or design, to better respond to customer demands or competitive threats?
A quick look to the past confirms that industrial companies did not always have such long design cycles. In fact, industrial and defense companies of yesteryear pulled off some incredible design feats, without many of today's supposedly accelerative technologies. Consider the following examples:
• The Supermarine Spitfire was the main Royal Air Force fighter aircraft during World War II. Between 1936 and 1945, the aircraft changed engines, its loaded weight doubled, and its maximum speed increased by 90 miles per hour. This rapid design evolution was only possible due to an iterative design and testing approach.

• In the United States, the Saturn V rocket program started in 1961 with a seemingly impossible goal of putting a man on the moon by the end of the decade. To meet the timeline, its three stages and instrument unit were developed in parallel by four companies, each of which further compressed schedules by using parallel testing and development. Saturn V rockets were ready for use as part of the Apollo lunar missions just eight years later.

• Andrei Sakharov began designing the first Soviet thermonuclear device in 1949. After failing early performance tests, Sakharov and his team made two quick design iterations resulting in "Sakharaov's Third Idea," which led to a successful detonation in November 1955. The entire design cycle with three iterations was completed in only six years.
People may argue that such speed was possible due to enormous budgets and the sense of urgency imparted by war. However, there are other examples where resources and urgency proved insufficient. How did they do it? What can we learn from these efforts, and how can we adapt and apply techniques used in other industries?
Two Approaches to Design
The successful programs noted above used an iterative design process known as "sprint and scrum" to accelerate progress—one that is used by software firms today—rather than a traditional, top-down waterfall design process. Waterfall development relies on tightly controlled project management and schedules to move the project through "design gates" until it's ready for final release. There are a number of problems with this approach. Project management consumes time and resources, and the inevitable unforeseen risks trigger delays, with cascading problems for project schedules. Worse, it's difficult to communicate progress to external stakeholders, because the design is not released until the last design gate. By that point, it's frequently late and over budget.
In contrast, an iterative, sprint-and-scrum approach uses short design cycles to drive project progress. The sprint phase is a period of concentrated individual or small team effort, such as engineering or coding a module. At the end of each sprint, all stakeholders come together for the scrum phase, where they review progress and overall project status, and clarify goals for the next sprint period.
This approach enables faster cycle times by revealing risks early on and minimizing project management overhead. Equally important, it energizes staff by showcasing progress and fostering open communication. The sprint-and-scrum approach is commonly used by software companies, but until recently it hasn't been applied to industrial design. We think it should be, and we've seen firsthand how effectively it can accelerate the design process and lead to better results.
Recently, we worked with a leading light rail manufacturer that was under intense pressure to reduce its cost base. The company had lost a series of high-profile project bids—primarily due to the price of its equipment—and it had another bid due in just eight weeks. It decided to launch a DTC effort to reduce costs by more than 10 percent in time for the looming bid. With such a demanding time frame, management knew that the existing design processes weren't up to the task; it might take eight weeks just to align the resources and set up the schedule! Clearly, the company would need a different approach.
The solution was to employ a sprint-and-scrum design method for the DTC effort. The working team divided the light rail system into six sub-systems, and it created working design teams of respected designers, engineers, and sourcing staff. During sprints, the teams would redesign components or processes, or research supply options. The scrums, which happened as frequently as every three days, provided a forum to bring everyone together to collaboratively refine estimates and monitor progress.
During eight weeks of intense design effort, the team implemented major changes, including redesigns to the car frame, substituting internal and external cladding materials, and redesigning the electrical harnessing. Changes also went beyond design, as the team investigated ways to optimize manufacturing processes and improve sourcing strategies. Due to the data-driven approach taken throughout the effort, financial models provided the team with new insight into the cost drivers of components, which were used to extract price concessions from key vendors.
Establishing a cross-functional team broke down traditional silos and allowed engineering, sourcing, and manufacturing leaders to see new perspectives and think differently about solutions. The sprint-and-scrum methodology allowed the company to quickly prioritize among many ideas and suggestions, weeding out those with low potential and reallocating design resources on those with more promise.
When the dust settled, the team had exceeded its goal and identified opportunities to reduce costs by 15 percent. The company had begun implementing some of the easier and more straightforward changes—in design, sourcing, and manufacturing—with the aim of reducing costs for rail cars currently in production by as much as US$70,000 per unit.
So whether manufacturers are shooting for the moon or just looking for a way to quickly reset their product's cost positioning, we believe the sprint-and-scrum approach will help them get there.
Have you used sprint-and-scrum in your company? If so, drop us a line and let us know about your experience.
Recommended stories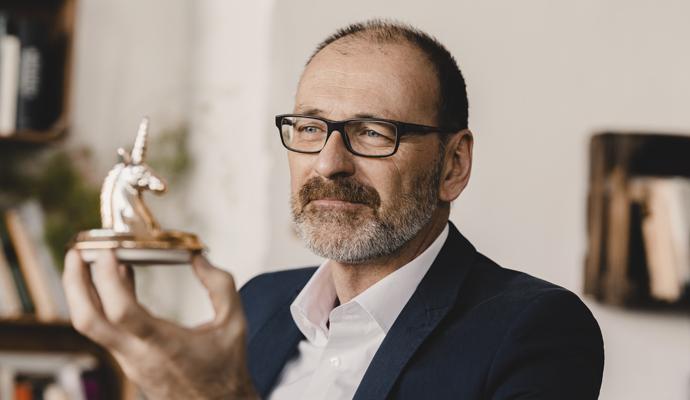 A new book makes the case for adopting the enduring principles of this '80s-era process-management system in digital-first businesses.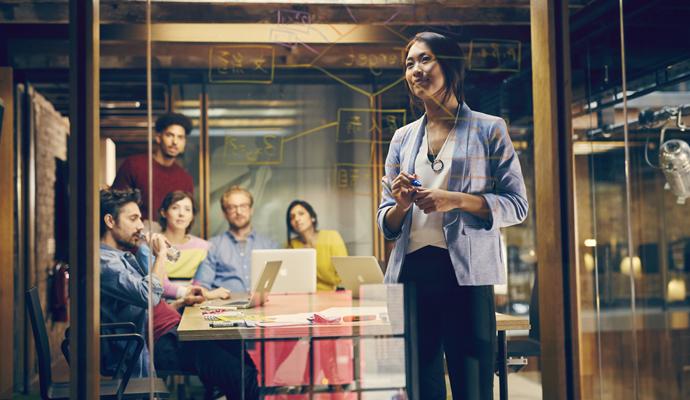 Five foundational building blocks can help innovators maximize value creation inside their organization.