The grass is always greener: Examples from the world of soccer on changing jobs
Businesspeople are changing jobs with the rapidity of soccer managers — a famously nomadic profession. But are they asking the right questions before they decide to move on?
On the eve of the biggest soccer match of his coaching career, Tottenham Hotspur's manager dropped a bombshell. It was May 7, 2019, the night before Mauricio Pochettino's team played against Ajax Amsterdam in the UEFA Champions League semifinal; the coach declared that if Tottenham won the trophy, he would leave the London club. "It should be fantastic, no?" Pochettino said. "Close the five-year chapter and go home." Reporters asked him if he was joking (he wasn't), and fans were stunned.
Tottenham won the semifinal but lost the final, and Pochettino stayed. In the matches after the final, the team's performance level dropped, leading many to wonder: What if Pochettino had left? In the end, he had the decision taken out of his hands, and was sacked six months later.
Can you ever know with certainty when it's the right time to change jobs? The world of soccer is confronted with this question on a regular basis, providing high-profile examples, such as Pochettino's, of what's at stake for workers in all walks of life.
Leaving on a high
It can be hard to walk away when you're near the top of the food chain. Manager Pep Guardiola did it, exiting FC Barcelona of Spain's La Liga in 2012 for a year's sabbatical after four intense seasons of glory. His exceptional coaching talent, which has again been on display since his return to soccer with German champions Bayern Munich and now with England's Premier League champions Manchester City, did not guarantee he'd make the right decision about when to leave the club. And from an organizational standpoint, the hallmark of strong leadership should also include a strong legacy: that is, leaving a smoothly functioning operation for a successor. In Guardiola's case, his decisions worked out for all parties. Barcelona and Bayern remain two top European clubs, even without him at the helm.
Alex Ferguson avoided staleness while managing for 26 years at Manchester United, a club where he won 38 trophies, by regularly changing his assistant coaches. The great Hungarian coach Bela Guttmann had a different approach to the same concern. He often said, "The third year is fatal," which may help to explain why he took 25 coaching jobs in his career. Guttmann believed that players become bored and complacent from hearing the same voice for too long.
The same may be true at the higher echelons of business. Dave Lewis, who in October 2019 surprisingly stood down as chief executive of Tesco, one of the world's largest grocery retail chains, believes the CEO tenure is a finite one. He left after four years, and delivered on his targets one year ahead of his schedule.
The average tenure of a U.K. CEO is now less than five years, and CEO tenures are also getting shorter at companies around the world. Research suggests that after five years in a position, there are diminishing returns, as a leader's search for external knowledge tends to have a finite end. More executives are deciding to move on sooner (or are being pushed) from the top jobs than ever before.
Timing is everything
For those in less glamorous environments, the decision may not be as clear-cut. The fates of two managers in the lower leagues of English soccer show the potential pitfalls of leaving during a successful run. In the space of 24 hours in November 2019, Stoke City sacked coach Nathan Jones and MK Dons parted company with Paul Tisdale. Both coaches had been in demand after working wonders at their previous employers, but they failed when they took on new assignments.
Jones had guided Luton Town to promotion into League One (the third tier of English soccer), and the club was top of the table, almost assured of promotion to the second tier, when Stoke, already in that loftier division, signed him. Jones was in tears when he left Luton, calling his move a "calculated gamble." Luton achieved promotion without him, while his Stoke side won just five out of his 35 games. The gamble failed.
Tisdale was once the longest-serving coach in English soccer, having spent 12 years with small but overachieving Exeter City. He steered that team to two promotions to higher leagues and four prestigious Wembley finals, and produced a line of talented players that included Ethan Ampadu and Ollie Watkins, both now playing at higher levels with Chelsea and Brentford, respectively.
Tisdale won promotion in his first season at MK Dons, but was sacked less than two years later, after six weeks of poor results.
What keeps people in their jobs
Should these coaches have stayed in their original jobs? And on what criteria did they base their decisions to leave? Is every career decision a calculated gamble, and if so, how can people mitigate against the risks?
These questions have relevance for all workers. We all have the occasional bad days in our jobs. But we should ask ourselves a series of honest questions before we start to seek new challenges, or we may risk giving up what we can't replace.
We all have the occasional bad days in our jobs. But we should ask ourselves a series of honest questions before we start to seek new challenges, or we may risk giving up what we can't replace.
For example, can you tweak your current role, find new opportunities or responsibilities, or rediscover your favorite parts of the job? Are you able to get what you want from your current employers, whether that is professional satisfaction, a sense of purpose, financial reward, flexibility, learning and development pathways, or status?
Do your values align with the organization's, and are you on the same page culturally? These questions apply to your future employers, too. Can you identify with what those companies stand for?
The journalist and author Daniel Pink, who examines the influences that shape people's motivations in the workplace in his book Drive, has identified three dominant factors that he argues lead to better performance and personal satisfaction: autonomy, mastery, and purpose. Pink defines those factors as: "Autonomy: the urge to direct our own lives. Mastery: the desire to get better and better at something that matters. Purpose: the yearning to do what we do in the service of something larger than ourselves." If we are aware of what motivates us most, and we lose that, then why not seek a change?
In Japanese culture, the concept of ikigai, translated as "the happiness of being busy," takes this sense of self-awareness one step further. It demands that we ask four questions of ourselves: What do we love? What are we good at? What earns us money? And what does the world need? Answering these questions is said to put people on the path to their true vocation.
The soccer coaches I spoke with while researching my book Edge: Leadership Secrets from Football's Top Thinkers understand the instability that surrounds their position. Some thrive in that condition, knowing short-termism is rife and that results usually trump performance. A run of simple bad luck can destroy their prospects, yet that doesn't stop them coming back for more with new soccer clubs.
Similarly, the majority of today's workforce is no longer focused on linear progression at a single company. With longer working lives and less stigma attached to job-hopping, changing positions is seen as a shrewd way to get ahead. In fact, workers in the current "quitting economy" will have had, on average, eight to 10 jobs by the time they are 38.
For those who have the self-awareness to understand their own personal motivation, the decision to stay or leave can be a relatively easy one. In an increasingly flexible working landscape, in which people can change roles and responsibilities without leaving a company, it does not even need to be a binary choice. The challenge for employers is to understand just what engages their workforce, and, if they want to retain the best talent, to ensure their employees' motivations are fulfilled.
We are all likely to change jobs more frequently today than in the past, so asking ourselves important clarifying questions about our motivation can help us make the right decision. Soccer managers may take more gambles than the rest of us, under a greater glare of public scrutiny. Ambition and glory are often their motivations for a move, when they might have done better to simply ask themselves whether they were content with the lot that they already had.
In the case of Pochettino, the decision was made for him. Perhaps he should have asked more searching questions in the summer and closed the chapter at Tottenham Hotspur himself.
Recommended stories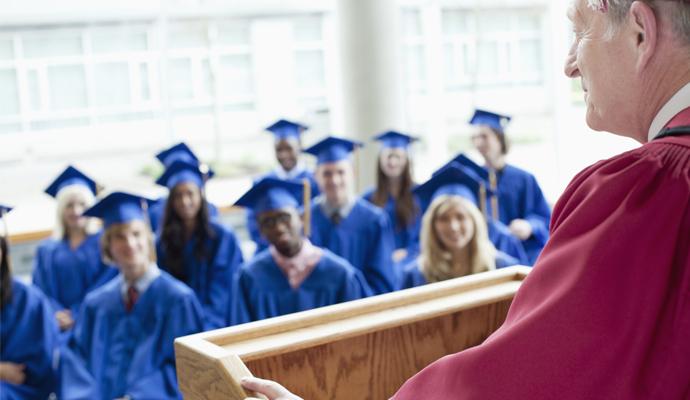 The expectations that employers and employees have of each other have changed. So what should those starting their careers do to get ahead?