Determining "nonnegotiables" in the new hybrid era of work
By breaking down must-haves for individuals, teams, customers, and communities, organizations can help ensure success.
As businesses look for ways to move forward in a rapidly changing world, it seems that everything is in flux. "It's a new era, one that's focused on hybrid and new ways of working," PwC's recent workplace pulse survey reported. People are "all over the map" in terms of where they want to work—at home, in the office, or any combination of the two. At the same time, companies large and small are grappling with decisions over which mode of work makes the most sense for their business and their people.
In those industries in which remote and hybrid work is possible, flexibility is essential to attracting and retaining great employees, particularly amid low unemployment. "We are both seeing the fiercest labor market of our lifetime and employees making demands in terms of how they want to work, where they want to work," said Harvard Business School professor Tsedal Neeley earlier this year. "So they do hold the power today."
The current moment presents an opportunity for businesses to develop new arrangements: helping employees find the work experiences they seek and aligning new modes of operating with new people strategies. As Denise Hamilton noted in strategy+business, instead of a "great resignation," there could be a "great renegotiation." Of course, the need to negotiate new ways of working does not negate any of the absolute necessities for businesses to succeed. In advising companies, we have found that it is crucial to determine which facets of the work experience are "nonnegotiable." (In this context, we use nonnegotiables to mean elements that must be strong within the organization. The flexibility of hybrid work brings benefits, but it must not damage these elements.)
Though nonnegotiables may differ somewhat from organization to organization, many of them apply to most businesses. We find it's helpful to break them into four major categories.
Individuals
The biggest category is nonnegotiables for the individual. There's no higher priority for organizations than recruiting and retaining highly skilled workers. But in the hybrid era, organizations face something of a catch-22. "If businesses insist that people return to the office, they risk losing talent," PwC US's Governance Insights Center has noted. But at the same time, "if they let employees stay at home, they may have to grapple with maintaining a culture that was established onsite." And, as PwC's 2021 global culture survey found, cultural cohesion is important for ensuring employees feel connected to the workplace.
Businesses that are open to having top-notch, diverse employees as part of their team, regardless of where those employees live (or need to live for personal reasons), benefit. Businesses also must make sure their top picks are saying yes when given job offers—and are still with the company years later. This means closely tracking the experiences of prospects, new hires, and existing employees; learning why potential hires turn down jobs and why existing employees leave; and continuously working to improve both recruitment and retention.
It also requires close support of each employee's growth through mentoring and skill development. In a 2019 article on training and development, the University of Massachusetts Global cited a survey in which "60% of respondents said they'd choose a job with strong professional development opportunities over one with regular pay raises." And the following year, in the Harvard Business Review, Margaret Rogers, a vice president at consulting firm Pariveda Solutions, called more effective development programs the "most obvious solution to upping employee retention."
Teams
Connections between colleagues are crucial for building teamwork, collaboration, and morale—and increasingly, productivity. These connections have also taken a hit during the pandemic, according to a study by Microsoft. And in a 2021 PwC pulse survey, chief marketing officers said their top concern was the potential loss of innovation stemming from diminished teamwork. The survey analysis concluded that technology, including "tools that enable collaboration at a distance—as well as tools that put the right data in front of the right people at the right time," can help to mitigate the loss. Relationships and interactions can also be improved through use of cross-functional teams and peer coaching.
Connections between colleagues are crucial for building teamwork, collaboration, and morale—and increasingly, productivity.
Skill development is another function that takes place at the group level. So, in the hybrid era, it's also important to avoid losing those opportunities. As Degreed's Chief Learning and Talent Officer Kelly Palmer wrote for the World Economic Forum, it's helpful to use hybrid employees' time at the office for "collaborative projects in which their new skills can be put to work," while "fully remote companies can organize virtual collaborations."
Prioritizing development on both the individual and team levels is also a nonnegotiable because of the challenges presented to organizations by skill gaps. "Half of all employees around the world will need reskilling by 2025—and that number does not include all the people who are currently not in employment," PwC Global Chairman Robert E. Moritz and World Economic Forum Managing Director Saadia Zahidi wrote in the 2021 report Upskilling for Shared Prosperity.
Customers
Other nonnegotiables involve how your business connects with its current and potential customers. If customers feel ignored or underserved, they'll bring their business elsewhere. Amid the current labor market churn, this has become a growing problem. CMOs report that current staff shortages are having a negative impact on the customer experience, with 40% citing it as a major issue.
As organizations test out possibilities for hybrid work, they need to ensure that staff are still having genuine, relevant interactions with prospects and new customers, while also nurturing existing customer relationships. For example, a business might need staff to travel to the office or to a client site for events celebrating customer milestones. Depending on what the client prefers, this could be an example of a time when a "Zoom party" just wouldn't cut it.
Communities
Finally, it is critical to consider the implications of the hybrid work model on the broader community. More than ever, all stakeholders in a business—including its employees, its customers, its investors, and those who live in the same cities as its facilities—are looking for companies to take action on major social and environmental issues. They want to see organizations involved in the community.
The 2022 Edelman Trust Barometer found that "all stakeholders hold business accountable." Personal beliefs and values now help determine which brands 58% of customers buy or advocate for, which companies 60% of employees choose to work at, and which businesses 80% of investors choose to put their money into. Having a prominent, active voice in addressing the biggest challenges of our time has become a business imperative.
So, as organizations experiment with hybrid work options, it's crucial that they also examine their impact on communities and show a strong commitment to helping lead the way in creating positive change. Through employee surveys and other workforce engagement metrics, as well as regular check-ins between managers and their reports, executives can keep close tabs on all these elements and make sure the organization is advancing on them.
As businesses look to navigate through this time of profound change, there are no one-size-fits-all answers. The needs of all the different groups we've discussed must be balanced against one another—and those needs will keep changing, too. But, as long as your business knows what its nonnegotiables are, you'll know which factors to keep a close eye on. And you'll be in a strong position to chart a new path forward.
Author profiles:
Earl Simpkins advises clients on strategy and transformation for Strategy&, PwC's strategy consulting business. Based in Dallas, he is a principal with PwC US.
Brandon Rapp advises clients on corporate and business strategy for Strategy&. Based in Dallas, he is a manager with PwC US.
Varun Bhatnagar advises clients on culture and organization for Strategy&. Based in Dallas, he is a manager with PwC US.
Recommended stories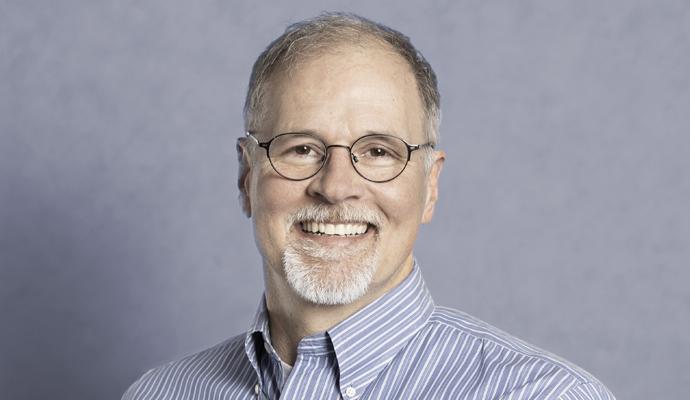 CEO Robert Playter dispels worries about the potential harm robots could inflict and thinks they will empower people instead of displacing them.