Nigeria's untapped banking potential
How Peter Amangbo, outgoing group managing director and CEO of Zenith Bank, positioned it to win the 30 percent of Nigerians who don't have bank accounts.
This interview is part of the Inside the Mind of the CEO series, which explores a wide range of critical decisions faced by chief executives around the world.
When Peter Amangbo started work in Nigeria more than three decades ago, it was a heady time for banking, with scores of banks entering the Nigerian market, many poaching top talent from wherever they could find it. He watched as many of his senior colleagues at PwC (then Price Waterhouse), which publishes strategy+business, were headhunted, leaving the 20-something Amangbo handling ever more sensitive assignments for some of the country's largest foreign and domestic companies.
For three years he watched as most of the new banks — some vanity projects, many undercapitalized — collapsed. When in 1993 he found himself on the receiving end of a job offer from the two-and-a-half-year-old Zenith Bank, he jumped at the chance: He felt he had learned lessons from the failures of other banks that he could apply in his new job.
In the summer of 2019, after 26 years at Zenith Bank, the last five as chief executive and group managing director, Amangbo will leave the bank to pursue other projects in finance. During his time at Zenith, Amangbo has seen the banking industry consolidate from more than 100 banks to fewer than 30, and has watched as the advent of the mobile phone completely transformed the sector and his country. The bank is now the second-largest in Nigeria by market capitalization, with operations in an additional four African countries, a presence in Dubai, and a representative office in China.
Nigeria's economy boomed as oil prices soared, and busted as they cratered. The country is still recovering from the recession brought on by the oil price crash of late 2015. Amangbo believes that until the government implements serious economic reforms and ramps up investment in the country's poor infrastructure, Nigerians should brace themselves for more tough times. Gross domestic product (GDP) is growing at a glacial 2 percent, and the International Monetary Fund forecasts little change in the coming two years. Inflation is running above 11 percent.
The banking sector, however, offers great potential. Roughly 60 million Nigerians are without a bank account, but new regulations that will allow for the proliferation of mobile money could change that. Amangbo has championed Zenith Bank's digital expansion, and his recent introduction of zero-balance accounts was aimed squarely at bringing more Nigerians into the formal financial-services sector.
Amangbo talked to strategy+business about staying at a single company for nearly three decades, how banking has changed over his tenure at Zenith Bank, and what his office's view of downtown Lagos tells us about the state of Africa's largest economy.
S+B: Where do you see global growth going in the coming year?
AMANGBO: I think it's still going to be very challenging. There is a slowdown in China. There's good economic data for the U.S., where unemployment is down. But I don't see good prospects for global growth because China and India are still challenged, and so is Brazil. And then you have all of these trade wars, geopolitical tensions, and the Brexit conundrum. The U.S. imposes targeted tariffs, and, of course, China retaliates. So when you look at things like that, the impact is always negative.
For 2019, and probably the early part of 2020, actions like this will be defining in terms of the growth in the global economy, because trade wars never encourage production. If the two major economies are at each other's throats, then it's going to have a major impact on the global economy.
S+B: How about the prospects for Nigeria in the next few years?
AMANGBO: I would agree with the World Bank in terms of their projection of 2 percent GDP growth, or thereabouts. But it's unfortunate, because for an economy like Nigeria, we shouldn't be talking about 2 percent; if anything, we should be talking about something in low double digits. But the way things are currently, I don't see the prospect for anything more than 2 percent up to 2020. Beyond that, unless there are drastic changes to actually propel growth, then it's going to be very challenging. For things to change, we need a lot of investment in quality education, healthcare, and infrastructure.
S+B: What big changes must be made to attract investment to drive that growth?
AMANGBO: Look at our infrastructure: It's a nightmare. We need to improve the road network. Our ports are very important for both imports and exports. If you look at the ports today — getting goods out of the ports, transportation of goods for export to the ports, particularly the Apapa and Tin Can Island ports — it's a nightmare. Compare this to the ports in Singapore, Dubai, and even our neighboring countries. Then you realize that we have a lot of work to do.
When we talk about ease of doing business, it must go beyond the documentation side such as ease of company registration, et cetera. It must be looked at holistically: the quality of transportation, the movement of goods and services. If you ask the average importer or exporter, they will tell you that the cost of transporting their raw materials, machinery, or goods meant for export from or to the ports has surged by over 200 percent due to bad and hyper-congested roads. That does not sound like an economy that is ready for business.
S+B: One of the perennial challenges in Nigeria and in other developing countries is corruption. What do you think needs to be done to counter corruption?
AMANGBO: One way we can fight corruption is transparency and the use of technology. We need to make information about all aspects of government services and businesses available online with the necessary tracking system. Requirements for entry visas, work permits, registration of titles to land, and more must be spelled out and made available online with a tracking system.
That lack of information to everybody poses a very big challenge. In Nigeria, you have all these steps, multiple government offices — and this opens up the possibility for someone, somewhere, to say, "Come here, sit down, give me something." But there's no need for that. Everybody must be able to see everything on the e-government platform, all the steps that are needed. This will reduce or obliterate human interface, which creates the avenue for rent seeking.
S+B: Every year in its Global CEO Survey, PwC asks CEOs which threats most concern them. In the past, African CEOs have said policy uncertainty, talent shortages, overregulation, high tax burdens, exchange rate volatility. What do you think are the major threats to the banking industry?
AMANGBO: One of the major challenges is oil price volatility. In Nigeria we rely a lot on oil for foreign exchange. In late 2015, 2016, when oil prices plummeted, you saw the impact. The [Nigerian] naira went from about 151 to the dollar to 360. That's more than double. What happens in the global commodity market has a major impact here, because our economy is not diversified.
Then you have the issue of regulation — not just of the banks, but overall. Take, for example, taxes. People need to know exactly what is applicable to them as taxes. But instead, someone will just arbitrarily come and tell you, you owe this amount. Some state governments have closed down many branches of banks and other institutions, saying that they owe taxes. But then you ask, "Where is the assessment? Where is the documentation?" They will say, "You must just pay this one [bill] first." That is not how to do things. You need to have a consistent approach backed by law and proper enforcement.
S+B: Is finding the right talent or developing the right talent a concern in the banking industry? What does the word upskilling mean to you?
AMANGBO: Nigeria needs to invest in quality education. It's very important. There is no way you can get talent without investing in education. If we do that, then the quality will improve. At the moment, there is little incentive for teachers. The pay is not good and the working conditions are poor, so it becomes difficult to attract talent in the teaching profession at all levels. Most of the great talents want to work in the banks, oil companies, or telecommunication companies, for example. Then who is left to develop the education sector?
Even that terminology, upskilling, does not quite apply, because you need everyone to be trained before you can start talking about upskilling. You can't upskill what is not skilled. The quality is fast deteriorating. We have very smart people who, given the opportunity, would do well. We need to begin to think seriously of having the right workforce for the Fourth Industrial Revolution era.
S+B: Do you see more automation coming to banking sooner rather than later?
AMANGBO: Automation has almost taken over banking. If you look at most Nigerian bank cards, debit cards, credit cards, mobile, and all that, they are being used globally. How do you carry out your reconciliation? You cannot do it manually. Most banks are introducing robotics to handle all that. So automation will continue to be the heart of banking business. But the beauty is, as you automate, you still need people. Even with the advent of e-banking and automation, people are still banking in branches, and you need people to work in those branches. So automation does not necessarily result in job losses.
S+B: Roughly 60 million of Nigeria's 200 million people don't have bank accounts. This represents a major opportunity.
AMANGBO: Well, that is a big opportunity. But it is still muted. It is not enough to have numbers. You need numbers that have the purchasing power. As a country, we need to create lots of jobs. You remember in the U.S. after the Second World War, the impact of massive construction of roads and infrastructure — it helped to galvanize the economy, because once government is involved in infrastructure development, you are employing so many people.
We have very smart people who, given the opportunity, would do well. We need to begin to think seriously of having the right workforce for the Fourth Industrial Revolution era."
Most of the engineering schools in Nigeria started because of the need to train indigenous engineers. Some of us went to study civil engineering because the government was engaged in massive construction of roads, buildings, dams, et cetera. This created lucrative opportunities for engineers, technicians, surveyors. Now, if my child says he wants to study engineering, I probably won't be too excited. You won't force them [not to], but maybe at the back of your mind you are thinking, why can't you study economics, accounting, finance? Because there are no jobs in engineering right now. And this is due to the fact that we are not developing the economy, and productivity is very low.
S+B: What do you think is the biggest challenge to financial inclusion in Nigeria?
AMANGBO: Technology. We are not moving fast enough to a cashless system. The cost of building branches is high, because of infrastructure costs. You cannot compare the average size of the branch of a bank in Nigeria to the one in the United Kingdom or the United States. Look at the massive structure we have out there for a branch in Nigeria. Maybe 30 percent [of the space] is for physical cash. If we focus on going cashless, we won't need those massive structures. What do you do in the branch of your bank? You may want to get advice and withdraw some cash, which you can do from an ATM anyway. There is still too much cash in the environment. And that in itself is because we are still encouraging cash, which is a disincentive to financial inclusion [because of the costs associated with cash].
S+B: You have an incredible view here of Victoria Island in Lagos. What does it say to you about what's happening in Nigeria right now?
AMANGBO: It says a lot. If you want to see what is happening now in the economy, don't look at the structures. Instead, look at the cranes. How many cranes can you see that are moving? I can only see one crane there. It just shows you that things have slowed down. Back when I started, you would see cranes all over the place. If you check a typical economy that is active and buoyant, you will see construction of roads, buildings, et cetera. This is because construction has a multiplier effect on many sectors of the economy.
S+B: Are you optimistic for Nigeria?
AMANGBO: I am cautiously optimistic. It would have been easier for me to say, "Oh, I see a boom going forward." But there must be a well-articulated plan with excellent execution. Even the government warned that we should be prepared for much tighter years to come. Look at the FMCG [fast-moving consumer goods] companies where the top line is challenged. If the top line is challenged for these companies, which sell basic things that we all need, then it just shows that we need to revitalize the economy.
S+B: You've been with Zenith Bank for 26 years — that's rare these days. Why stay with one company for so long?
AMANGBO: I was reading a report that said the staying expectancy for workers now has dropped to about two to three years. So, when you talk about 26 years, it's like, is this guy crazy or what?
What probably has kept me for 26 years is that there is always something different. If we check from the 1990s up till now, the banking industry has completely changed, multiple times. When you look at the impact of mobile, [you see] how it's transformed everything. Look at how electronic business has changed what we do. So you keep on learning, you keep on changing and adapting. The fintech challenge, for example, that we are talking about now, didn't exist 10 years ago.
It's almost like every two or three years, I'm doing something completely different. Sometimes it's as if I'm not actually doing banking. It's like working at a fintech company. So when I look back on my career, there was excitement at any given point in time.
S+B: What have been the biggest changes you've seen in banking over the last 26 years?
AMANGBO: The consolidation that happened in 2004, when 89 banks were reduced to 25, was a big change, but the biggest change is the role of technology in banking. The Internet and mobile technology have transformed banking. That in itself has helped a lot in terms of financial inclusion because you see that the average person today in Nigeria can access banking services on their handheld device.
S+B: Over these last five years as group managing director and CEO, what's your proudest achievement at Zenith Bank?
AMANGBO: The performance of the bank: We've been growing in leaps and bounds. The fact that our profitability has been consistently very strong separates us from the rest. Zenith Bank has grown to become the most important, forward-thinking, innovative bank with exceptional customer service. Zenith is the bank to beat in Nigeria.
Author profiles:
Sam Abu is the financial-services industry leader in Nigeria. Based in Lagos, he is a partner with PwC Nigeria.
Tola A. Ogundipe is the PwC Africa assurance practice leader. Based in Lagos, he is a partner with PwC Nigeria.
Recommended stories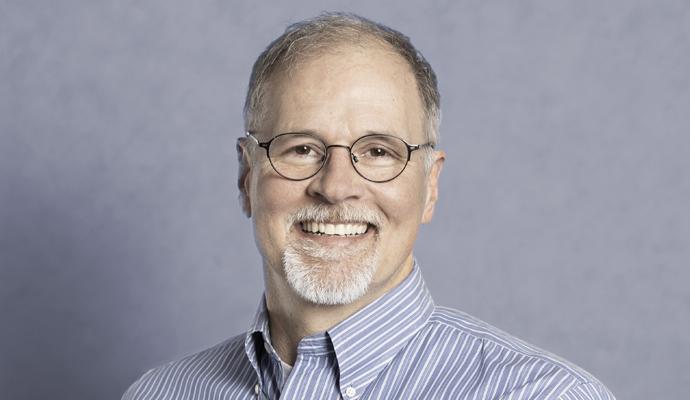 CEO Robert Playter dispels worries about the potential harm robots could inflict and thinks they will empower people instead of displacing them.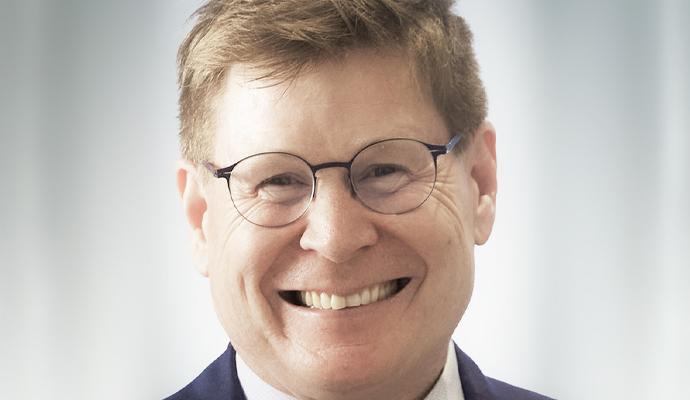 CEO Kevin Strain is nurturing a company culture that balances short-term agility with long-term outcomes.