How virtual reality is improving decisions in soccer and in business
A 3D simulation is changing the behaviors of the world's best soccer players — and the business world is catching on.
I am standing in a fashionable London hotel bar wearing a virtual reality (VR) headset. My right foot occasionally kicks out, as though I'm dancing (badly) to a silent beat. All I can see is the green grass of a soccer field, my teammates moving in different directions, and a ball coming toward me, rather fast. My job is to find the right pass before an opponent tackles me. I have one second.
This task is designed to improve my visual perception and decision making under pressure. Be Your Best, the tool I am using, claims to measure the intangible attributes that can give players an edge — skills such as anticipation, resilience, and deciding which passes to make. It senses where I am looking and where the other "players" are. I press a button to release the ball, and its direction is logged. VR makes this process immersive, and so I end up connecting to the experience on an emotional level as well as an intellectual one. All the time that I am using it, the system is gauging the consequences of my actions and providing feedback.
This sort of training is shaping the future of soccer coaching. It's a gamified 3D simulation that the most progressive clubs in the world are already using today. Similar tools are increasingly popular in the business world, where the soccer field and players are replaced by clients and suppliers. VR makes the process more challenging than a theoretical exercise would be: The visual input, time pressure, and stress feel real. But the safe environment allows learners to try out options that the risk-averse might otherwise avoid. The trainings can be repeated, with feedback and scores recorded for every repetition, which facilitates a deeper process of learning.
Arsène Wenger, the manager of North London team Arsenal FC from 1996 through 2018, understood the need for this type of training in soccer years ago. He demanded that his players have exceptional decision-making skills, and found a way to track them. "My challenge is to get my players to know which the best choice is and make the optimal decision every time they get the ball," he said at a recent conference in Paris. "More important — you have to analyze the quality of perception and decision making."
Wenger drew on the research of the developer behind Be Your Best, Geir Jordet, a professor of psychology with the Norwegian School of Sport Sciences. Jordet's interest in virtual training began with an investigation into the visual exploratory behaviors of soccer players in the seconds before they received the ball. He found that the more information they were able to take on board in these moments, the better the decision they made with the ball once they had it.
One player scored considerably higher than any other in his ranking: Xavi Hernández, the former FC Barcelona midfielder who was at the heart of the Spanish national team's three major tournament victories between 2008 and 2012, including the 2010 World Cup. Success within the ranking was all about how players assessed the information depending on the situation. As Jordet told me, "I would have more faith in Xavi's abilities as a CEO than someone whose scores are very low on this [assessment]."
Jordet cofounded Be Your Best with Odd Skarheim, a former youth player and ex-chairman of Vålerenga Fotball Oslo, one of Norway's most successful clubs. Skarheim is also the founder of Attensi, a 3D-simulation tool that trains workforces using similar methodologies at companies such as Nestlé, SPAR International, and the restaurant chain itsu.
One global pharma company uses the tool to strengthen its sales leaders and to help them coach, empower, and motivate their teams to perform better. This includes how they act toward their respective sales reps in different regions and how they conduct themselves when they join the sales reps in meetings with doctors and other important stakeholders.
The simulations let employees practice their responses to a variety of challenging yet likely scenarios. At itsu, where the training is conducted on mobile handsets, employee retention has increased by 29 percent, according to Skarheim. By capturing the data around how workers act — and where they hesitate and what they prioritize under pressure — the tool can assess what their natural, preferred behaviors are, and so provide individual feedback and insight that feels personal and relevant.
"This measures real-life performance so we can see how each person is doing and where they can improve," Skarheim explains. "We also know that there is a strong correlation between those who train the most and those who show the most improvement."
Reaching your personal best
Business organizations using simulations for training purposes is nothing new. There are flight simulators to train pilots. And Ford Motor Company reduced assembly-line injuries by using VR to test the production process.
But in this case, the experience is personalized. Attensi and Be Your Best use similar methodologies to provide a comprehensive cognitive profile for users to improve their performance. They also measure cognitive flexibility (ability to adapt behaviors), cognitive inhibition (ability to resist undesired behaviors), self-reflection, perception, decisions, cognition, and learning under pressure. "We monitor scores over time to see where more work needs to be done," says Skarheim, who is proud that his complex tools can be implemented by non-technical people.
The value of any organization is wrapped up in the quality of the decisions its people make. Access to tools that can help refine this previously hard-to-measure metric can have a measurable effect.
Norway's Under-19 soccer team, which uses VR training, was a surprise qualifier for the 2018 Under-19 European Championship. "It makes awareness and decision making a bigger topic for players and…crucially, we can practice football without physical fatigue," said coach Paco Johansen in a testimonial for the service.
And Norway's top soccer talent, Martin Ødegaard, who signed for Real Madrid CF at 16, used VR training during a recent injury break. "Fun but hard work. No physical load. Thanks, Be Your Best, for helping me train vision and decision making during my injury period. Feeling good!" said Ødegaard on social media, adding the hashtag #Futureoffootballtraining. (He is not a paid company spokesperson.) His perception score remains the highest of all current players to have used the tool.
The value of any organization is wrapped up in the quality of the decisions its people make. Access to tools that can help refine this previously hard-to-measure metric can have a measurable effect on development. "For me the most important thing is to drive tangible improved performance in the workplace and on the pitch," says Skarheim.
As for my performance on VR — in the seconds before I received the ball, I had seen eight of my teammates and four opponents. I then passed the ball straight to an opponent, earning an overall score of zero and this withering verdict: Vision and decision making are very poor, roll up your sleeves, there is work to be done.
Recommended stories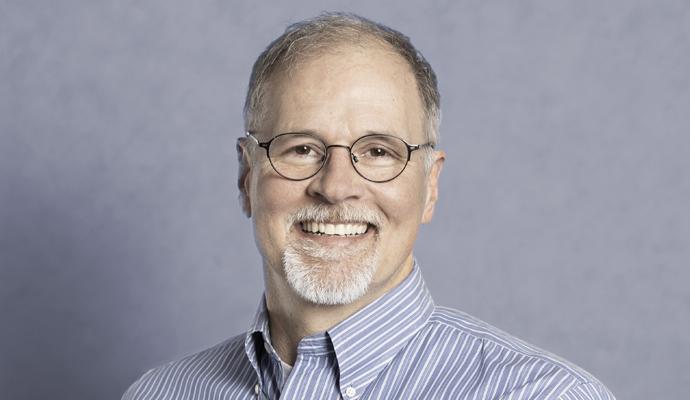 CEO Robert Playter dispels worries about the potential harm robots could inflict and thinks they will empower people instead of displacing them.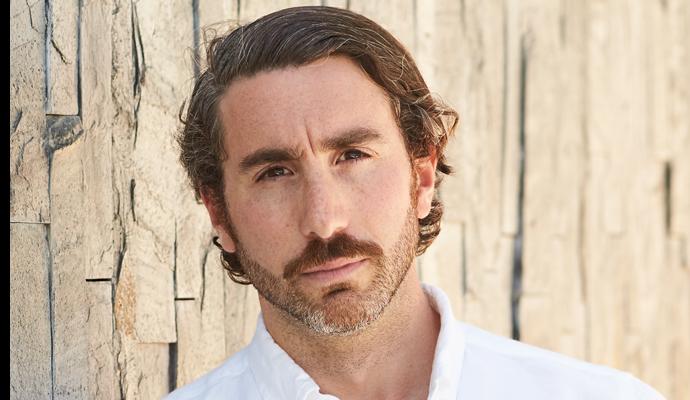 After two years of hype, should the metaverse still be on the corporate agenda? Author and advocate Matthew Ball explains why the answer is yes.