Four tips from top soccer clubs on how to build cohesive teams
The keys to improving clubhouse comity also apply to the office.
Whether it's sports or business, cohesion is a key ingredient for any successful team. Groups with high cohesion possess traits that help them unite in the pursuit of a common ambition — they communicate better, have higher levels of participation, perform more efficiently, and have more trust in their organization than less cohesive groups do. So whether it is a victory on the pitch or delivering a pitch, scoring a goal or achieving a goal, a cohesive team will have an advantage.
Cohesion is so crucial to success that I devoted an entire chapter to it in my book Edge: Leadership Secrets from Football's Top Thinkers. I found that in any endeavor that is reliant on the collaboration of all those involved, it is the team's leader who is responsible for building the cohesion necessary to achieve results. In soccer, it falls to the head coach or manager to develop that cohesion among all of the team's stakeholders: the players, but in some cases the backroom staff, team owner, sponsors, and even fans.
Here are four tips from the soccer world that businesses can use to achieve greater cohesion in their team pursuits.
1. Have a social purpose. In the 2017–18 season, Danish club FC Nordsjælland's players had the youngest average age across 31 soccer leagues in Europe, yet the team managed to finish third in its country's top division. The players were drawn from two training academies, one in Ghana and one in Denmark, a novel arrangement that started in 2016 when FC Nordsjælland was bought by a group led by Tom Vernon, who had founded the African football academy Right to Dream in Ghana in 1999.
Vernon challenges the academies to ask themselves what type of person they are aiming to develop. "We need to give our kids the best chance of finding purpose beyond football," he told the podcast This Football Life. "When they act on that purpose, it will improve performance levels and will lead to them being happy too." FC Nordsjælland follows a similar tack; it was one of the first clubs in the world to appoint a head of character development.
In both of the academies, players work on "give-back projects" appropriate to their age. For example, a group of Danish 14-year-olds raised money to help a homeless man they saw every day at the local bus stop. Right to Dream graduate David Accam, who plays for the Major League Soccer team Philadelphia Union, helped fund an extension to the academy in Ghana; another player contributed to the rebuilding of the mosque in his hometown. This shared sense of purpose builds cohesion, even in young players.
Working toward a bigger cause inspires a group and bonds it together — and with something more meaningful than just the score line to play for, it's possible for a team to reach a higher level of performance. Businesses are no different: Those that have a social purpose report improved relationships with customers and better rates of talent retention. In this sense, purpose can provide a competitive advantage.
2. Invest in the individual. Swedish club Östersunds FK played in a fourth-tier division when Graham Potter took over as coach in 2011; by the time he left in June 2018, the team was in Sweden's top division and had won the Swedish Cup. This transformation came about because Potter gave the club an identity and made it a destination for players who wanted to improve themselves. He ditched a blame culture to focus on performance rather than results. And he built cohesion by creating shared experiences outside of soccer, encouraging all staff to leave their comfort zones. Together, they put on an art exhibition, sang at a concert, learned ballet and danced Swan Lake in front of a packed theater audience, and joined the same book club. 
With something more meaningful than just the score line to play for, it's possible for a team to reach a higher level of performance. Businesses are no different.
"By allowing players to venture into situations they do not know and challenge their own fears, they grow as individuals, and that gives them greater courage on the pitch," explained Östersunds's chairman Daniel Kindberg. That mind-set is spreading beyond Sweden. Potter is currently head coach of the Welsh team Swansea City. And England's national soccer coach, Gareth Southgate, took his players on a military-style training expedition to build character and cohesion in the run-up to the 2018 FIFA World Cup, where the team reached the semifinals.
Encouraging employees' personal development builds loyalty and engagement and, if done right, creates a self-sustaining system in which people are promoted from within. As Warren Buffett said, "Invest in yourself. Nobody can take away what you've got in yourself, and everybody has potential they haven't used yet." If businesses can help with that investment, it will add value for both the organization and its employees.
3. Bust the myth of portable talent. New is not always better. Every team is constructed around a system of relationships; the more successful teams have better aligned relationships, and those relationships lead to increased cohesion. This is one of the reasons tiny Iceland (population 330,000) overachieved and qualified for the last two major international soccer tournaments, the 2016 European Championship and the 2018 World Cup. It also helps explain the recent success of English Premier League team Tottenham Hotspur, whose net spend over the last four years is a fraction of its rivals': US$68 million (£50 million) compared to Manchester City's $672 million (£496 million) and Manchester United's $565 million (£417 million). Instead of spending on new players who may or may not work out, "Spurs" improves the ones they already have.
Ben Darwin believes that team performance is directly linked to the cohesion shared by a well-aligned team. Darwin is the founder of Gain Line Analytics, a sports and management consultancy, and he told me that every employee's output is a product of the knowledge and understanding that they have of those around them. He says it takes up to three years for a new employee or player to hit peak performance. The lesson: Understand your talent and nurture it.
4. Connect emotionally and build trust. It's the job of Thomas Tuchel, coach of the top professional soccer team in France, Paris Saint-Germain, to motivate the most expensive forward line in the world (based on both their cost and their wages): Brazil's Neymar, Uruguay's Edinson Cavani, and France's young superstar Kylian Mbappé. Tuchel uses what he calls an ABC system to understand his players and to try to establish an emotional connection with them.
A stands for aggressive and represents the player who wants to be the star (Neymar); B is for binding, the player who works for the good of the team (Cavani); and C is for curious, the player on a journey (Mbappé). Tuchel told me that he uses this classification to connect with each of the players and to be able to press the right buttons to "bring out the enthusiastic 12-year-old that exists inside everyone."
At Grasshoppers Club Zürich, Timo Jankowski, the head of coaching, told me how he developed an open line of communication with sporting director Mathias Walther and with all of the team's coaches. His approach encourages a high-trust environment that allows for an honest exchange of thoughts and ideas, and flattens the hierarchy so the best ideas can come from anyone. The club has won more Swiss league titles than any other team and is among the country's most prolific producers of young soccer talent.
Research supports the team's approach — people work better and are more positive about their efforts in environments where trust levels are high. This improves performance and talent retention. Trust within an organization also improves the bottom line.
All the clubs and coaches highlighted in this article have found their own way to develop cohesion and help their teams win. Your approach may be different, but as these teams show, whether it's managing star performers to do their best within a team or encouraging everyone to perform to their highest individual abilities, cohesion is the binding ingredient if you want to retain talent, improve relationships, and increase value.
Recommended stories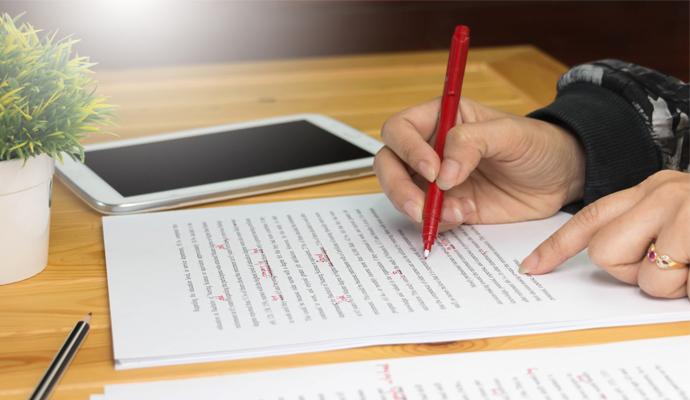 Whether it's nature or nurture, being a stickler on the minutiae is a quality that benefits employees.