Pedal to the metal
Amid rising global uncertainty, it's tempting to hit the brakes on decarbonization, but recent insights from PwC thought leaders offer a convincing case for doing exactly the opposite.
We're in a strange moment. There is a heightened sense of urgency and, well, energy, surrounding action and investment on climate change. From electric vehicles to solar panels, global industries are slowly scaling up, expanding, and increasing their market share and penetration. All of which points to a future in which the reliance on fossil fuels will decline and emissions can become more decoupled from economic activity.
And yet, disruptions in energy supplies and rising short-term demand are forcing some regions to double down on precisely the types of power sources they are trying to wean themselves off. Germany, which has seen interruptions in the supply of natural gas, is taking steps to restart coal plants. In Spain, which has invested heavily in renewables, a heat wave pushed electricity providers to rely more on natural gas. In the US, where the electric mobility transition is proceeding slowly, some state governments are responding to the high price of gasoline by taking measures to subsidize consumers' purchase of the high-emission energy source. And, in the background, the prospect of higher interest rates and slower growth is pushing leaders to rethink their green investment programs.
These efforts highlight a conundrum, because a period of crisis and challenge may actually be the ideal time to lean in and accelerate the transition. That's the argument that Peter Gassmann of Strategy&, PwC's consulting business, makes in his recent article, "Accelerated action on climate change requires all hands on deck." "We cannot allow the short-term uncertainty of recent years, the spectre of rising inflation and the looming global recession to stall efforts to meet the longer-term challenge of climate change," he writes. "But businesses must forge ahead—and governments must continue to support them by aligning and clarifying policy and regulations with net-zero goals." This means that, even as they grapple with uncertainty, companies should invest more significantly in the technologies, data analytics, and business models that can help decarbonize our systems. And, as Gassmann notes, coalitions of capital are lining up to finance the transition: "Investors need to play for long-term value creation."
Long-term value creation stands at the heart of a second sustainability-related dilemma companies face. A new piece of thought leadership from PwC's Energy, Utilities and Resources (EUR) practice frames it in an interesting way: by publishing a hypothetical letter from a company's board to its CEO. The fictional board acknowledges that its CEO has to focus on short-term challenges: "protecting our people, meeting the needs of our customers and ensuring that we keep the lights on—in some cases, literally." What's more, the board points out, the typical CEO tenure at a large publicly held company is about five years, and yet, when it comes to sustainability goals, a CEO is being asked to make commitments that may not take full effect for 15, 20, or 30 years.
The typical CEO tenure at a large publicly held company is about five years, but many chief executives are being asked to make commitments for 15, 20, or 30 years down the road.
Closing this gap between short- and long-term priorities is where the board can prove helpful. Boards have a fiduciary and legal duty to look after the long-term strategy of a company. And because they are composed of stakeholders with broader experience—beyond the company and beyond the core industry in which it operates—they can be well positioned to act as active partners to CEOs in thinking through long-term challenges. Boards, PwC's EUR team argues, can help set the agenda and accelerate progress by posing seven important questions, including: what is your strategy for accelerating progress to net zero? The point of these questions is not to put the CEO on the spot, but to help carve out space to develop and execute the long-term plans.
But who should join CEOs in leading the charge? At an increasing number of companies, chief executives now have high-level professionals to help plot the journey to net zero. In a recent article titled "Position your chief sustainability officer for success," Gassmann and two Strategy& colleagues, Meike Hegge and Thomas Hock, cite a PwC/Strategy& study of 1,640 companies around the world; "roughly eight in ten of them have now designated an executive with at least some responsibility for sustainability," Gassmann and his co-authors observe. The key now, they say, is to empower chief sustainability officers so that they can be effective leaders on both strategy and operations. The authors offer some practical tips on how to do that, including integrating CSOs directly into the C-suite and accelerating environmental, social, and governance (ESG) reporting.
There's that word again: accelerate. When it comes to investing in energy transitions and decarbonization, this is no time to take our foot off the gas.
Recommended stories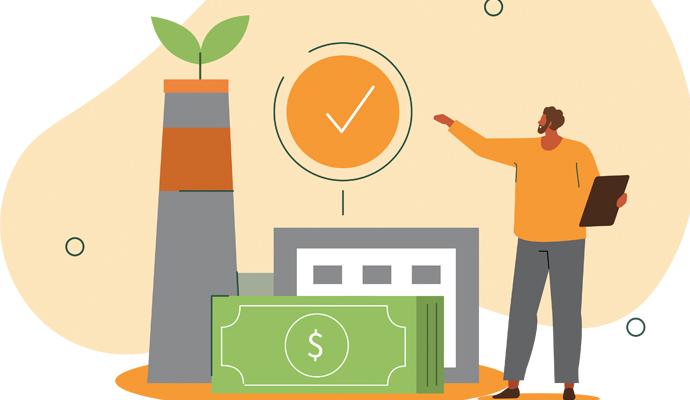 A sweeping philosophical history reveals two groups at odds on the relationship between nature and the economy.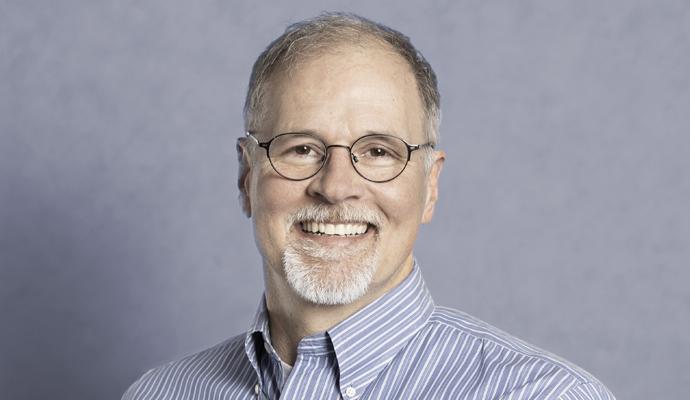 CEO Robert Playter dispels worries about the potential harm robots could inflict and thinks they will empower people instead of displacing them.