Should Companies Mimic Apple's Open Floor Plan?
It's not an open-and-shut case when it comes to optimal office design.
An article last week in the Silicon Valley Business Journal suggested that some Apple employees are less than thrilled with the futuristic headquarters building it recently opened.
Now, the information in the article was secondhand at best. It quotes John Gruber, who runs an Apple-centric podcast and blog, saying there were rumors "that some high-level Apple staffers are unsatisfied with the company's open floor plan — which has many company engineers working at long tables with co-workers, instead of in cubicles or offices." The article further intimated that some prominent teams had asked to work in a separate space.
The report, vague as it was, inspired a certain amount of schadenfreude for critics of both Apple and open-plan offices. Geoffrey James, a contributing editor at Inc., chimed in with an I-told-you-so blog post.
The reaction is understandable. Apple is a company that has had a remarkable run of success, enjoys a US$834 billion market capitalization, sits on $257 billion in cash, and commands an important spot in the wallets, pockets, and minds of hundreds of millions of customers. Precisely because of its size and power, there are plenty of people who like to see Apple stumble.
At the same time, lots of people like to benchmark against Apple. Be it the design of its business model, management style, devices, or its $5 billion headquarters, Apple has emerged as a force to be envied, feared, copied, and studied. Everybody wants to know what's going on Inside Apple, as Adam Lashinsky's book puts it.
And such mimicry of stand-out technology firms is one of the ways in which new business practices become norms in the United States. Many companies take their cues from Silicon Valley and technology firms, whether it is providing free snacks and meals, working on mindfulness, or encouraging remote work. And they don't always do so because long decades of data suggest that such efforts might lead to a certain number of basis points in margin improvement over time. People respond to trends. To recruit and retain talent, to signal to the public and investors that they are up on the latest and greatest in management, and to project an au courant image, CEOs and mangers follow the example set by trendsetters.
That's how it has gone with the open-plan office. Today's open-plan offices have their origins in startups — I mean, when you're working in a garage, or a basement, or a small office suite, there is literally no possibility for people to have individual offices. As they evolved into much larger institutions, many successful startups maintained their open-office plans. And a theory began to evolve from the practice.
We work in a world where collaboration is paramount and people have to work across silos. Literally breaking down walls increases communication and flattens the hierarchy. Creating more transparency and visibility and encouraging easier communication is a no-brainer.
And as time passed, the open-plan gospel began to spread to the New York City Mayor's office, investment banks, Fortune 500 consumer products companies. It's to the point where they are now becoming something close to standard.
Yet it is clear that as they become prevalent, open-plan offices are not for every company, or every worker. Some people cherish privacy. Some of us are introverts, and find it draining to be around large numbers of people all the time. Those of us with short attention spans may be more easily distracted working in such an environment. If your job involves reading, writing, and thinking, it's very difficult to do so in an open-plan office, where at any given time a handful of conversations, sounds from a neighbor's computer, and other background noises can hijack your thoughts. If your job involves having conversations that are difficult, personal, or confidential — i.e., many in human resources, law, deals, healthcare, and mental health — sitting cheek by jowl with colleagues may not be optimal, or ethical.
Literally breaking down walls increases communication and flattens the hierarchy.
In response to the new standard, many workers have developed their own ways of coping. To carve out quiet and be respectful of their peers, people don headphones to listen to music, block out sound, or participate passively in conference calls. Instead of speaking, they communicate with people sitting across from them, or next to them, via chat apps or text messages. I have been in open-plan offices that are as quiet as a law library during finals week. And when they need to do something consequential — an important interview, attend to a personal matter — people often get up and leave.
Of course, we don't yet have several decades worth of data and experience to tell us whether open-plan offices are more effective or encourage greater productivity than other office-space arrangements over the long-term. A study in the Journal of Environmental Psychology examined hundreds of open-plan office environments and found that "benefits of enhanced 'ease of interaction' were smaller than the penalties of increased noise level and decreased privacy resulting from open-plan office configuration." Some companies are already rethinking their approach. The office furniture company Steelcase teamed up with Susan Cain, author of Quiet, to design an open plan office that contained more quiet spaces.
It may take a decade or more of experience and experimentation before one can draw sharp and definitive conclusions about the actual benefits and downsides of what seems to be a new standard. Which is to say that the cases for and against open-plan offices are not open and shut.
Recommended stories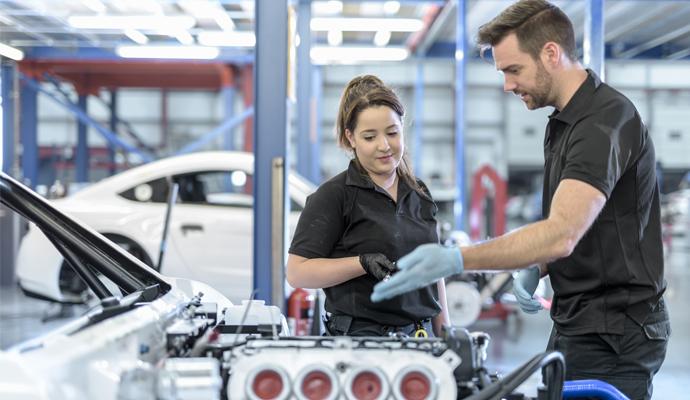 When the paint shop leadership team for carmaker Audi initiated a change process, they decided to trust the power of questions.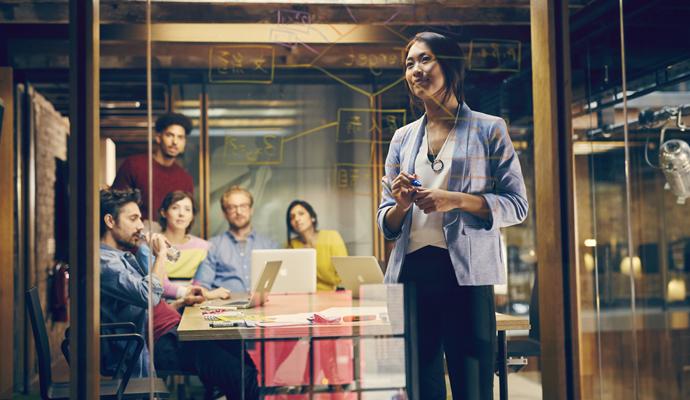 Five foundational building blocks can help innovators maximize value creation inside their organization.