The Jolly and Folly of Holiday Decor for Retailers
Christmas displays make shoppers more forgiving of employee mistakes but more judgmental of unfairness.
Bottom Line: Christmas displays make shoppers more forgiving of employee mistakes but more judgmental of unfairness.
Every year, it seems stores put up holiday decorations and play Christmas carols earlier and earlier. The ambiance is intended to spread cheer and remind consumers that it's time to do some serious shopping. As much as some of us flinch at the commercialization — especially when it begins before the Halloween candy has been eaten — there's no question that holiday-themed decor and music can help set a mood in a retail space.
Of course, this near-ubiquitous display of seasonal cheer coincides with the busiest and most important time of year for brick-and-mortar stores. It's also a time when consumers are apt to be edgy about crowds, disappointed if a retailer doesn't have an item in stock, or downright irritated if a salesperson makes a mistake. And while it's long been known that retail stores can establish an ambiance in order to, say, appeal to consumers' desire for status and success — for example, by playing classical music or advertising luxury items — business research has largely ignored the role of holiday decor.
A new study seeks to rectify that by asking what impact all the glitter and garland actually has on shoppers' moods. Does it help soothe consumers and improve their attitude toward salespeople? Or might it have the opposite effect?
The answer, according to the research, is that it does a little bit of both. The specific responses elicited by the decor, the study's authors found, depend on a handful of factors, including whether or not consumers have a religious background and if they themselves have experienced a disappointing retail event or witnessed one happening to someone else.
The authors considered the impact of Christmas imagery only, both religious and secular, pointing out that it's the most familiar and widespread type of holiday iconography to analyze. Although there's a general trend toward secularization in Western countries, a 2015 Pew Research Center study found that 85.6 percent of Americans say they were raised in a Christian household, which means that Christmas imagery — even in a commercial setting — should resonate with a majority of people in the U.S., even if they're not practicing the religion.
Across seven experiments with about 2,000 randomly selected participants, the authors found that the presence of symbols associated with Christmas tended to make people with religious backgrounds feel more forgiving toward salespeople who made a mistake or directly disappointed them during a transaction.
But there's a flip side to that forgiving spirit: Consumers with religious upbringings were also more likely to look harshly upon retail workers who treated other shoppers poorly when Christmas decorations were in view. This was especially true if those other shoppers were seen as vulnerable in some way (for example, if there was a language barrier or an age difference). It struck the participants as hypocritical to see an employee treat someone else poorly when there was Christmas iconography in the background.
And the authors warn that incorporating specifically religious symbols into the retail environment is not a panacea for negative consumer responses, even among shoppers with religious backgrounds. In fact, the negative effects of seeing another customer treated poorly lingered long beyond the service encounter itself: Aggrieved shoppers were more likely to spread negative word of mouth or switch to competing stores after such circumstances. "This insight suggests that managers should approach with caution any decision about whether to incorporate symbols associated with religious festivals into the servicescape," the authors write.
Incorporating religious symbols into the retail environment is not a panacea for negative consumer responses.
It should also be noted that when service encounters were neutral or positive, the presence of Christmas decorations had no impact on consumers' attitudes. It's only when mistakes happened, dissatisfaction crept into the exchange, or others were seemingly treated unfairly that the holiday symbols had an effect on customer attitudes.
With this research in mind, there may be contexts in which retailers can gain an advantage by purposely using holiday symbols or songs to activate the memories or engage the emotions of consumers. For example, there are many retail settings where transactions occur in relatively private contexts, in which other shoppers (including those potentially seen as vulnerable) are less likely to be part of the experience — think of buying a car or shopping in a boutique, where service is more personal. In these environments, where the influence of others isn't much of an issue, using Christmas decor is more likely to have a positive effect.
Similarly, sprucing up online retail settings — where transactions tend to occur in isolation — with Christmas themes could be a low-cost, relatively passive way of cutting down on angry or frustrated consumers who can be difficult to bring back to the fold once irritated.
Of course, the best way to keep shoppers happy is with great customer service. A bit of holiday sparkle may make the season bright, and may even help shoppers feel more forgiving toward employees in certain situations, but it's no substitute for an easy and positive consumer–employee interaction.
Source: "Deck the Halls with Boughs of Holly to Soften Evaluations of Service Failure," by Joshua D. Newton (Deakin University), Jimmy Wong (Singapore University of Social Sciences), and Riza Casidy (Deakin University), Journal of Service Research, Nov. 2018, vol. 21, no. 4
Recommended stories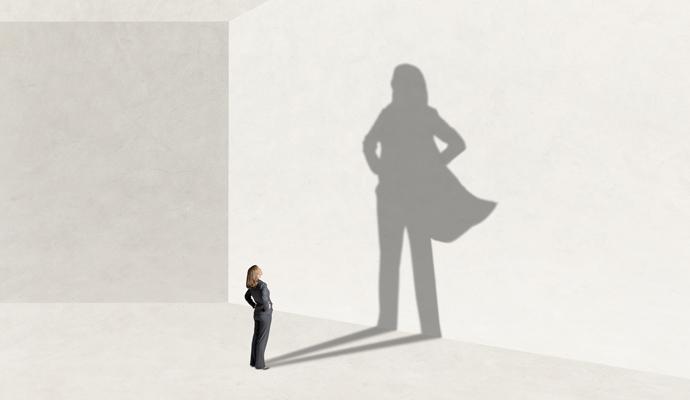 The initial findings that posture equaled power have been debunked, but body language can still play a part in your success.