Three capabilities will help retailers "win the trip" through and beyond the COVID-19 crisis
Whether shoppers are in the store, at the curb, or at home, retailers can capitalize on the new realities of consumption.
COVID-19 has changed the way people shop and what they care about most — possibly for the long term — so retailers' strategies must also change. Whether the trip they're looking to win is inside a store, curbside, or at a customer's front door, emerging from the crisis on a strong footing will require retailers to plan around this new normal. Those that are best at sensing demand and responding quickly with engaging and brand-defining experiences will "win the trip" and see the highest return on their investments in those experiences, or return on experience (ROX).
For example, if your business is groceries, you've probably seen growth in demand for certain categories, including food and beverage, personal care and wellness, home improvement, and pet care, as most of life's activity has shifted to the home. You now have an opportunity to compete for trips — real and virtual — and reinforce your brand leadership by offering shopper resources, such as recipe ideas and educational content, in these categories.
Regardless of your sector, you've probably also seen a reduction in total trips to stores, with a larger average basket size, as consumers make more out-and-back trips concentrated in fewer locations and shift their spending to e-commerce. This dynamic is likely to continue for some time, as many companies rethink their workforce strategy and people continue to work from home.
There are four key ways that retailers can compete in the new marketplace — above and beyond reinforcing trust with consumers, the subject of our most recent column — and three capabilities that will improve your chance of success. First, we'll review the new tactics:
1. Improve and personalize targeting. Enhance your efforts to target shoppers who have a high propensity to engage in certain activities, such as cooking at home, by using tools like search, addressable display advertising, and social media activation to drive engagement in more personalized content and calls to action.
2. Reinforce consumers' category interests. Invest in better online and in-store experiences that speak to consumers' enthusiasm about certain categories. These experiences can take many forms, from online forums, to in-store displays that provide content, to promotional offers sent to shoppers' mobile phones.
3. Invest in targeted subscriber acquisition. With e-commerce, the benefits of locking in the trip and the potential for a new customer to make recurring purchases can more than offset the marketing and promotional costs involved in acquiring that customer.
4. Reimagine loyalty programs. Think beyond approaches such as giving consumers a discount on gas after they spend $100. Today, loyalty programs are focused on earning and burning rewards without much tailoring to customers' specific interest areas, such as cooking and entertaining, gardening, home improvement, wellness, or arts and crafts. What if customers earned rewards based not only on their spending levels, but on their engagement in specific categories in which you aim to deliver a differentiated experience? 
To execute on these four ways of winning the trip, you'll need to build competency in three critical areas.
Retailers that are best at sensing demand and responding quickly with engaging and brand-defining experiences will see the highest return on their investments in those experiences, or return on experience (ROX).
Improve your analytics capabilities
All of these opportunities benefit from stronger analytics capabilities. You probably already have a significant amount of first-party data about shoppers' paths to purchase, such as how they're engaging on your websites and mobile apps and with your advertising, online content, and loyalty programs. You also can use video and other data signals to learn about customers' in-store behavior. You can combine this first-party data with external data sources to enhance insights and become better equipped to design new approaches to drive engagement around key customer activities that require shopping. You can also track your progress in winning trips among target consumers, and whether your investments in better experiences are improving business outcomes.
Strengthen collaboration with manufacturers
Improved collaboration with manufacturers can generate many rewards. Today, retailers collaborate with manufacturers to create shopper marketing solutions in the store and online that are more insights-driven, to improve the sales lift from promotions, and to boost supply chain effectiveness and efficiency. Retailers that reimagine how they approach collaboration with manufacturers can capture additional spending from them on things such as promotions, targeted advertising campaigns, and sampling programs. This additional spending will extend beyond existing programs and get retailers and manufacturers working together to optimize experiences to grow the category.
Boost enterprise agility
Finally, just as with re-earning consumers' trust, your organization's efforts and investments will bear more fruit if it is agile. Agility means you can bring new innovations to market quickly, working more like a lean startup to develop a minimum viable product (MVP) within months, then you can get feedback and continue to iterate over multiple increments. Retailers that move quickly to design and launch an MVP in one or more of the four ways of winning the trip that we outlined above will emerge stronger and drive value through and beyond the current crisis.
Nicholas Hodson, a principal with PwC US, also contributed to this article.
Recommended stories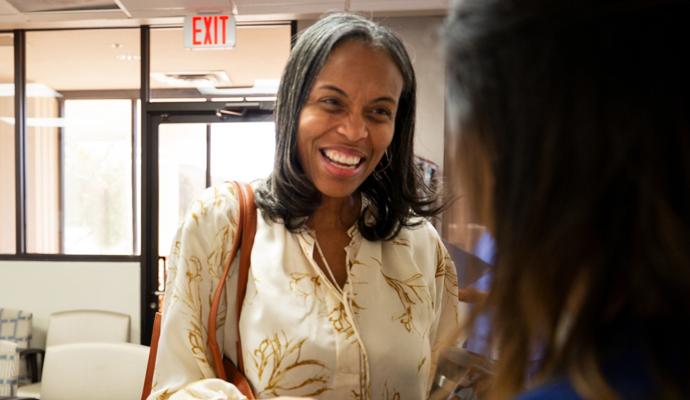 COVID forced governments, healthcare systems, and companies to innovate at record speed; that momentum could power us into a more equitable recovery.