When should a CEO tweet about a controversy?
Knowing when and when not to comment officially on a public issue.
Recently, when President Donald Trump significantly reduced the size of two national monuments in Utah, the outdoor-gear company Patagonia and its CEO weighed in on the controversy in a very public way.
The home page of Patagonia's website featured a black background with large white letters that read "The President Stole Your Land," and included link urging customers to learn more about the issue. Yvon Chouinard, Patagonia's founder and CEO, said he was going to sue the administration.
The response was just one example of corporate leaders speaking up on social controversies — a movement that is only gaining momentum. This summer, multiple CEOs resigned from presidential advisory councils over Trump's response to protests in Charlottesville, Va. Some National Football League team owners are at odds with their players' decision to kneel during the national anthem to protest police violence. A range of organizations and people, from multinational corporations to rock stars, boycotted North Carolina over a new law in 2016 that included restrictions on public bathroom use by transgender individuals. The list goes on.
So why is there such an influx of corporate leaders sharing their views on such events? When is it smart and appropriate for senior executives to wade into the fray on social issues in their official capacities?
Some of the increase may be a natural outgrowth of stakeholder capitalism. It used to be that the board of directors, analysts, and investors were the only audiences that mattered to a company. There was little impetus for a CEO to raise his or her voice on a controversial topic. Now, however, whether under the banner of conscious capitalism, shared value, or another moniker, companies seek to engage customers, workers, and the communities in which they operate in relationships beyond the transactional. There is an expectation among some constituencies that the brands that ask for love should provide something beyond a product or service in return. Add the two-way, conversational nature of social media to mix, and the public square gets crowded.
Generational shifts are also at play. According to findings from KRC Research and public relations firm Weber Shandwick (pdf), millennials are more likely than their predecessors to expect a CEO to speak out on "issues important to society" (47 percent versus 28 percent each for generation Xers and baby boomers). More than half (51 percent) of all respondents reported that they would be more likely to buy from a company whose CEO speaks out on an issue (if they agree with the CEO's stance, that is), up 11 percent from a similar study in 2016.
There are two critical phrases in those findings: "issues important to society" and "if they agree." There is a distinction between that which is of general social importance and that which is divisively controversial. For example, an analysis of data from YouGov.com by OnBuy.com reported that 44 percent of people were willing to boycott a brand over "racism in company culture/practices" or products with negative health consequences for consumers. Almost as many (42 percent) would boycott over "harm to the environment." However, the issue of alignment between the company and the constituencies is more powerful than any of these: The OnBuy.com study found that 51 percent of respondents would boycott a brand over support for a party, politician, or movement with which they disagree.
When is it smart for senior executives to wade into the fray on social issues in their official capacities?
This is a vexing situation for both the C-suite and the communications professionals who support them. I recently facilitated a conversation with the Leadership Communications Council of the University of Virginia's Darden School of Business on this issue, in which three core themes emerged that provide useful guidance for organizations whose executives have itchy Twitter fingers.
Stick to the core. One contributor noted that it is one thing to join a conversation and quite another to be a relevant participant. A transportation company should be expected to have a point of view on climate change, for example, because it uses fossil fuels. Several have been quite active on this front as they see the cost-saving benefits of decreasing energy consumption and adopting alternative energy sources that have become more affordable. Energy efficiency and sustainability benefit the company and its customers through lower costs — and help satisfy its environmentally concerned workers, customers, and communities. By contrast, those same companies may have neither credibility nor a compelling business interest in the controversy over police violence.
The opportunity lies in having a serious internal conversation about the intersection between the issue, the business, and stakeholders. Done rigorously, it can reveal productive ways to engage or pitfalls to avoid.
Start with your practices. Before saying anything, make sure that the corporate house is in order from the boardroom to the front lines. One participant noted that actions speak far louder than words when it comes to issues such as race and gender equality and LGBTQ rights. Another said that alignment between "walk and talk" and consistency over time mean more than any ad, press release, or social media post in response to the eruption of the moment.
Taking a hard look internally is a chance to learn more about your organization and the people on which it depends. You will discover what matters to them about what you do — and what may be important only to a small, though vocal, group of activists.
Remember that people are people, not just consumers (or employees). It is too easy in business circles to think of customers as demographic slices along the single dimension of buying behavior. Customers, along with workers and other constituencies, are multifaceted human beings. Social issues can transcend one or more roles. A participant said that few people expect companies to be perfect but they do expect them to be respectful. "You gain a lot of credibility if you are willing to listen and respond to what you hear," the participant said. "It's about cultivating a relationship, not simply crafting a narrative."
Another cautioned that it is important to remember that each side controls only part of the dialogue. Communications professionals need to become "corporate conversationalists" who are as comfortable with give-and-take as they are with traditional storytelling. With its ears open, a company can learn a lot.
There is a lot of talk about purpose today and the importance of welcoming people in the fullness of their humanity. It is wise to use social issues as opportunities to develop a more nuanced understanding of your company, its employees, and the people it serves, and from that educated position then determine what is appropriate to speak out on — and what is best left to those with a real stake in the outcome.
Recommended stories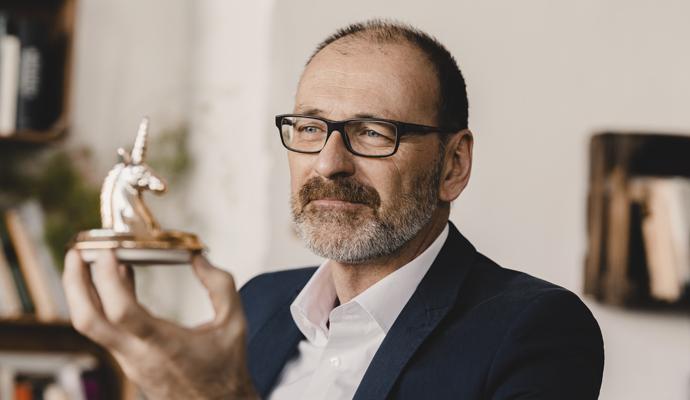 A new book makes the case for adopting the enduring principles of this '80s-era process-management system in digital-first businesses.