Why a CEO's Digital IQ Matters
Leaders who understand and pay attention to technology can make the difference between success and failure.
You don't have to be a technology company — or a technologist — to be concerned about the impact and rise of digital business. Whether they are implementing a proactive strategy or responding to external disruptions, companies today find themselves at different stages of digital transformations.
And this poses a new challenge to leaders. Developing and executing a digital strategy is too important to delegate or outsource. Indeed, according to the 2015 Global Digital IQ survey, the vast majority of chief executive officers — 76 percent — believe they are a champion for the use of, and investment in, digital technologies. Even more telling is the significant uptick in this support — as reported by those directly under the CEO — that we've seen over the last two years. In 2013, only 57 percent of executives surveyed said their CEO championed digital. In 2014, that number spiked to 71 percent, and it rose again to 73 percent in 2015.
The 2015 Global Digital IQ survey, which draws on the insights of nearly 2,000 global business and technology executives from 51 countries, helps explain why CEOs are often behaving as if they are chief digital officers. And it's not simply matter of bosses wanting to appear au courant with the latest trends. Rather, getting intimately involved with digital strategy is now an integral component of every CEO's job.
Here's why.
First, while technology investments are generally rising (and hence merit a CEO's attention), they are also being applied throughout all areas of the business. In fact, the report shows that the majority of technology spending (68 percent) is now coming from budgets outside of IT, a significant increase from 47 percent in 2014. In other words, digital investments are no longer the province of procurement or a chief investment officer. Digital technology and thinking now permeates every business function, including supply chain management, human resources, financing, and sales and marketing. Moreover, the findings from the report also show that 69 percent of respondents report that business and digital strategy are shared enterprise-wide at their companies. And nearly one-third of respondents said their companies are investing more than 15 percent of revenue into technology investments that span all areas of the business, not just IT. So it behooves the executive who is the ultimate manager of all those functions to be focused on the comprehensive digital impact.
The majority of technology spending (68 percent) is now coming from budgets outside of IT, a significant increase from 47 percent in 2014.
Second, digital investments can be vital levers for improving performance. Based on our research, it's clear that those companies that excel in their digital strategy, innovation, and execution — that is, they're more skilled at turning data into insight, are more proactive in cybersecurity, and are more consistent in measuring outcomes from digital investment — are twice as likely to achieve rapid revenue and profit growth. The report shows that 76 percent of companies make investments primarily for competitive advantage and 54 percent of CEOs admitted that they invest in technology to grow revenue or increase profits. If CEOs are to be evaluated, judged, and compensated based on the performance of their operations, they need to be conversant with the tools and tactics that can mean the difference between success and failure.
Third, by virtue of their positions, CEOs have the unique ability — and imperative — to take the broader view, looking ahead to the future, laterally to competitors, and across industry borders to potential disruptors. Our research suggests that executives are often too focused on the power of digital in delivering short-term growth when they also need to consider the overall disruption that digital will bring internally to their companies and to their industries. And the Digital IQ survey revealed that CEOs had a much better comprehension of the disruptive threat and opportunity associated with digital than the rest of the C-suite: 16 percent of CEOs expect digital investments to disrupt their own or other industries, or to combat new industry entrants, compared with an average 5 percent for other senior executives.
If they are to thrive in a digital world, organizations must understand the importance of collecting and analyzing data, improving efficiency through the use of digital technologies, and transforming organizational culture. The person who sits at the top of the corporate ladder must be the chief champion of such efforts. And implementing a true digital transformation isn't easy. It requires immense forethought, the courage to challenge deep-rooted beliefs, and the ability to follow up and execute. Digital transformation is comprehensive. It's not just a matter of transforming part of the business; it's about transforming the entire business. And who else but the CEO should be leading that charge?
Recommended stories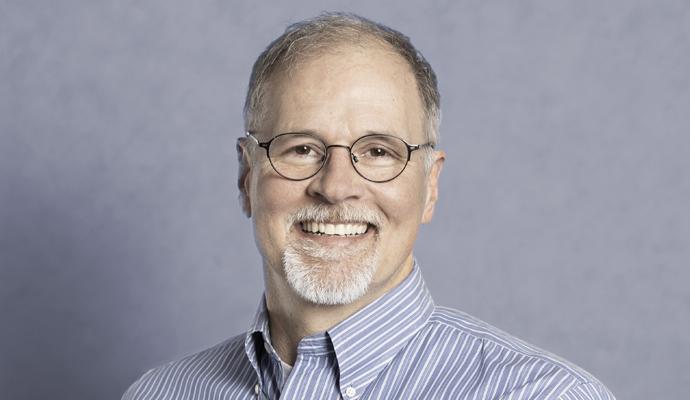 CEO Robert Playter dispels worries about the potential harm robots could inflict and thinks they will empower people instead of displacing them.