Companies Move Out of Their Geographic Comfort Zone
With skilled employees in high demand, some firms are extending their footprint into areas where workers are underutilized.
There was a fascinating article in the Wall Street Journal this week on employers who are stepping out of their comfort zones and looking for talent in geographic areas they hadn't previously considered.
By now, readers should know the familiar and challenging arithmetic facing employers. The U.S. economy has produced payroll jobs for a record 83 months. The unemployment rate is at 4.4 percent. At the end of July, there were a record 6.2 million jobs open in the U.S. It is hard to find people to hire for open positions.
Employers keep waiting for people to show up at their doorsteps, willing to work at the wages they have on offer. This strategy is becoming increasingly futile. Sure, people are willing to move for work. And over time, the population does tend to flow to job-rich areas and away from places where opportunities are scarce. But these flows happen slowly, and sometimes they don't happen at all.
There's more to life than rational economic calculation. People are reluctant to leave their family or places that are familiar. If your home is underwater on its mortgage, it is very difficult to sell it and move elsewhere. Many people don't have much in the way of savings, and it's expensive to pull up stakes. Given the inability of companies to guarantee employment for long periods of time, people are understandably reluctant to move long distances for a job.
At the same time, many of the places where jobs are plentiful — New York, Silicon Valley — put up significant barriers to new arrivals. Housing is remarkably — sometimes prohibitively — expensive in many cities. Accepting a job in certain metropolitan areas means committing yourself to a two-hour commute.
Rather than simply posting jobs in their own backyards and hoping the talent shows up, companies have begun looking to other areas — in particular to places where the talent is either undiscovered or underutilized. These companies are opening offices, hanging up shingles, and generally establishing physical footprints in new geographic areas.
It turns out that a large number of people are doing work in the place they choose to live (where they may like the weather, or the low cost of living, or the quality of life) for which they are overqualified — bartenders working in restaurants who have the skills to write software, landscapers who would make excellent warehouse managers, ride-sharing drivers who could sell mortgages. So-called underemployment, measured by "the share of workers in part-time jobs who would prefer to work full time," included about 3.2 percent of the workforce in August, or 5.3 million people. And that doesn't even take into account those working 40 hours a week or more for a lower wage than they may receive if they were to move and take another job.
Just because certain industries historically have not chosen to concentrate in some cities doesn't mean the talent isn't there — to be hired, or developed. The Journal notes that AvePoint, a software company based in New Jersey, began to look for employees in Richmond, Va., an area with less business congestion. Lynch Fluid Controls Inc., based in the booming (and expensive) city of Toronto, opened a warehouse in Buffalo, N.Y. And a mortgage company based in Irvine, Calif., has added scores of employees at a new office in Miami.
Just because certain industries historically have not chosen to concentrate in some cities doesn't mean the talent isn't there.
Such moves, while perhaps counterintuitive on the surface, can produce win-win outcomes — for companies, employees, and society at large. Companies from high-cost, high-employment areas find they can lower labor (and office) costs while still offering very attractive salaries and full-time payroll jobs to people who are equipped to perform them. People living in these cities can find greater economic security and the potential for career development without having to leave home. And in age in which wealth, corporate presence, and high-paying jobs are super-concentrated in a handful of cities and metropolitan areas, this development represents a market-based means of spreading the wealth.
As the U.S. labor markets remain tight, it is clear that companies don't just have to look outside the box to fill positions. They may have to start looking outside their own zip code.
Recommended stories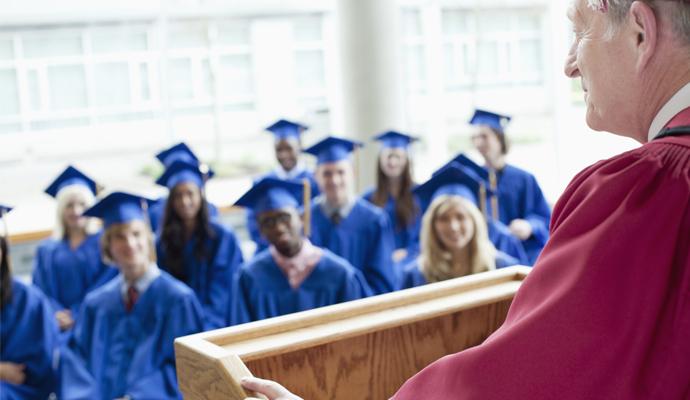 The expectations that employers and employees have of each other have changed. So what should those starting their careers do to get ahead?