Mix and Deliver: The Next Step for Drinks Apps?
The beverage alcohol world is ripe for disruption, and distributors who are willing to navigate the industry's hurdles will find opportunities for growth.
(originally published by Booz & Company)
With the craze for craft brewing and mixology, and thanks in part to pop culture phenomenon Mad Men, there's almost nothing cooler these days than a friend who can whip up a perfect batch of Manhattans at a dinner party. Pick a publication or website of any major spirits brand — Pernod Ricard's Entreprendre or Diageo's thebar.com, for example — and you get a wealth of craft cocktail-related content. Watch a two-minute how-to video — in our case, for a rye old fashioned — and you're ready to go, right? Well, not really. The recipe calls for two or three dashes of Angostura bitters (not on the bar cart), some maraschino cherries (whoops, out of those) and, of course, rye whiskey (the last of which you used learning how to make the perfect Sazerac). What you could really use is an app that will deliver this entire experience quickly and personally, maybe even including a bartender who can stick around to make a few drinks. But alas, this solution doesn't quite exist. Yet.
Over the past few years, an explosion in technology-driven delivery options for consumer goods and services has been disrupting traditional distribution methods. Everyone is trying to get in the game: Google (Google Express), Amazon (Prime Now), Uber (UberEATS), and niche players such as TaskRabbit and GrubHub. And now this new on-demand reality is poised to affect one of the most arcane and complex distribution ecosystems in the business: beverage alcohol, also known as spirits, wine, and beer.
More than any other consumer goods area, the beverage alcohol world is ripe for disruption. The major brands in this space have long been on the leading edge of marketing innovation, showcasing a maniacal focus on delivering innovative consumer experiences — think of super-premium gin Hendrick's, and its Emporium of the Unusual events held in such odd venues as the Morbid Anatomy Museum in Brooklyn. Yet even the largest beverage alcohol distributors remain mired in block-and-tackle activities, namely, making high-volume drops in tightly defined territories with limited promotional support. Curating unique in-home experiences to selected subsegments of consumers at odd hours of the day and with all of the needed accoutrements — from the bitters to the mixers — is at odds with their business model, to put it mildly.
Despite the difficulties, however, there are tremendous opportunities for these companies:
· Millennial access: Personalized home delivery is another way to reach the always-on, digitally native millennials, who are 80 million strong, representing a quarter of the U.S. population alone, with US$200 billion in annual buying power. And they are demonstrating in category after category that they want their brands of choice on demand, digitally enabled, and tailored to their specific requirements. Millennials place great value on personalized experience curation in other categories (think StitchFix in apparel) and expect the same from their favorite beverage alcohol brands.
Millennials place great value on personalized experience curation.
· Off-premises optimization: Through personalized home delivery, beverage companies have an opening to create incremental, premium immediate consumption occasions in the off-premises channel — in other words, away from the bar or restaurant — which is roughly 80 percent of the beverage alcohol market. These occasions can range from spontaneous house parties to more formal planned social gatherings.
· Specialized product curation: With personalized home delivery, manufacturers can finally curate the branding and presentation of their products in ways that the dusty local liquor store never could (think sparklers for the Fourth of July, cobwebs for Halloween, and candy-cane wrapping paper for Christmas).
· Mobile interaction: Personalized home delivery allows beer and spirits companies to engage consumers more powerfully and lucratively via mobile interaction. For example, Target found that a customer who shops both in-store and through its digital channel will shop three times more frequently than an in-store-only shopper, generating three times the sales and more than two-and-a-half times the margin dollars.
To the beverage alcohol industry's credit, the major players in this category are not blind to the potential these apps present — many are actively moving to take advantage of these trends. In January, Anheuser-Busch announced the Bud Light Button app for one-hour home delivery in Washington, D.C. In December 2014, Jack Daniel's partnered with on-demand service Saucey to have its premium Sinatra Select whiskey hand-delivered to customers' doorsteps by Frank Sinatra impersonators. A handful of other evocatively named startups — Drizly, Minibar, Thirstie, DrinkFly, and Klink — are currently leading the charge across selected markets, allowing consumers to order beer, wine, and spirits from nearby retailers who, in turn, fulfill the order and deliver to their doors. Some have already found corporate patrons, including the aforementioned Saucey, as well as Klink, which was Anheuser-Busch InBev's chosen partner for its Bud Light Button venture.
But while these are bold experiments, they still lack the scale and degree of reimagination witnessed elsewhere. Current delivery platforms offer few creative recommendations on what to serve based on the consumption occasion, let alone broader guidelines for organizing an actual event (for example, partnerships with bartender rental agencies and other party-planning services). User expectations are increasingly being set by other players and other categories. Uber did not try to incrementally improve the taxi and car service experience — the company went completely around it. Although spirits and beer companies have used digital to create amazing brand experiences, they have yet to tap into its full potential in terms of user engagement and product solutions that will drive actual sales.
Beverage companies need to be willing to engage in fail-fast-and-regroup experiments to see what level of digital engagement works best. One way to do that is to follow the example of other major firms that have built a presence in Silicon Valley, including Ford, Volkswagen, and BMW; Target and Walmart; and even McDonald's. Some beverage alcohol companies are beginning to follow suit, notably Anheuser-Busch InBev's Beer Garage and Diageo's Technology Ventures. It's a way to stay on top of available technology and jump on it early enough to tailor it for a company's specific use.
Of course, there are and will be challenges to deal with. State-by-state regulatory scrutiny of alcohol sales and the persistence of the three-tier distribution system of producers, distributors, and retailers clearly make this a difficult market to navigate. This past March, Amazon stopped offering beer, wine, and alcohol as part of its AmazonFresh delivery service in Seattle. And just last year, InstaCart halted sales of beer and wine in Washington State in an attempt to "be proactive about compliance," though it claimed to meet all of the state's alcoholic drink delivery regulations. Some of the more successful beverage alcohol delivery startups are navigating these complexities through the development of proprietary ID verification mobile apps (such as Drizly's ID catalogue system, Mident) and by acting as mere enablers of existing distribution networks. Drizly, for example, does not deliver alcohol itself — it partners with liquor stores to fill and deliver the orders. Expect greater scrutiny of these practices by both politicians and trade groups as the market develops. (One need only look at the United Kingdom to see how things can go awry — a recent survey in Wales showed that 20 percent of 14- to 15-year-olds had illegally purchased alcohol online.)
Companies willing to take on these challenges, however, will find that the online selling of beverage alcohol holds tremendous promise to broaden the range of at-home consumption occasions. But getting there will require more integrated capabilities and hybrid models than currently allowed with the traditional three-tier distribution systems, as well as innovative solutions to keep minors safe and stay within state and federal regulations. The winning recipe will have three key ingredients in equal parts: marketing innovation from manufacturers; timely and cost-efficient direct-to-consumer home distribution; and personalization that delivers more individualized, local, and on-demand customer service from the startup community. Once these proofs of concept gain scale, expect some of the larger distributors to get on board.
Recommended stories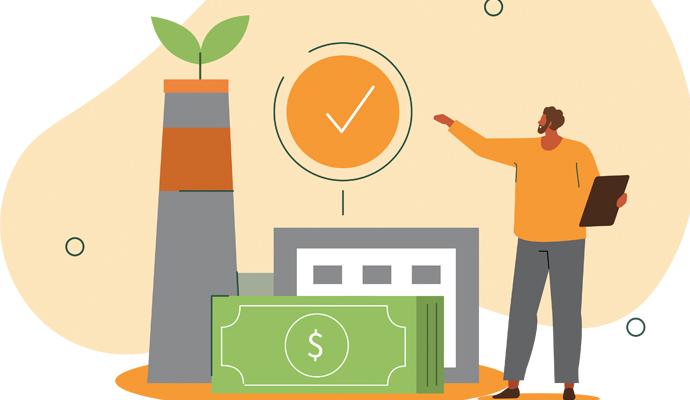 A sweeping philosophical history reveals two groups at odds on the relationship between nature and the economy.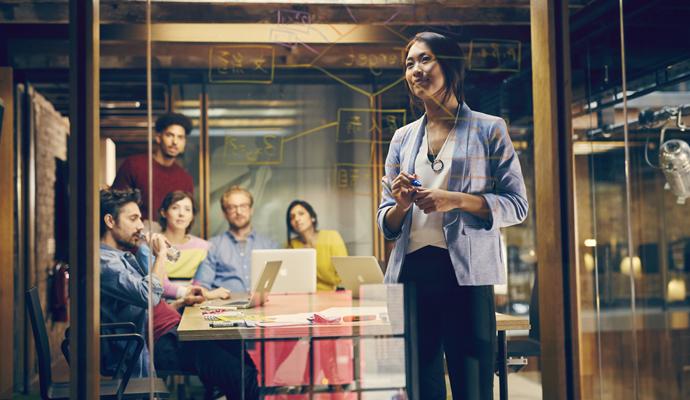 Five foundational building blocks can help innovators maximize value creation inside their organization.