Saving lives with high-tech underwear
Health sensors that are built into people's daily lives (and attire) could help researchers address many types of life-threatening crises.
In response to the growing threat of wildfires in California, the state will host its first Wildfire Technology Innovation Summit in March 2019. The agenda includes discussions about weather modeling and utility infrastructure hardening, but leaves out any mention of what could become a key fire-safety technology: smart underwear.
A new generation of tiny health-monitoring devices — so small you'd never notice them in your shorts – could make the constant, effortless collection of huge amounts of health information possible. And this flood of real-time data could have many life-saving applications, including helping firefighters predict the direction of a blaze by pointing out where smoke drift is affecting breathing patterns, helping to control the opioid epidemic, providing an early warning in a bioterrorism attack, or enabling groundbreaking medical research.
Over the past decade, companies such as Apple and Fitbit, as well as a plethora of startups, have introduced the public to consumer devices that track things such as movement, pulse, and sleep. At first, these accessories were just meant to help us be healthier. You'd strap on a Fitbit, it would monitor your activity and show it on a personalized chart, and you'd find out you were a lazy sofa squatter who should walk more. Recent gadgets, such as the Apple Watch Series 4, introduced in 2018, are more sophisticated, and are able to monitor heart rate and rhythm or know if you've fallen and can't get up.
Now we're getting a taste of how this aggregated, anonymized data from health trackers can fuel medical studies and give us a new window on public health trends. Data from health trackers has already been used in many different studies. In 2017, the National Institutes of Health gave Fitbits to 10,000 volunteers to wear for a year. Although the data and any insights from it haven't yet been released, the main reason for the study is to find out whether the health information constantly collected by the devices might help researchers find new ways to address diseases.
By using smart devices to collect data, researchers can cut the cost of studies while making them easier to administer. To study heart arrhythmia, for instance, a lab would usually have to get thousands of people regularly hooked up to EKG machines, collect the results, and then analyze them. But in 2018, Stanford Medicine initiated a heart study that took advantage of data streaming from Apple watches. (Apple helped pay for the study.) The researchers reported that 419,000 users signed up, more than 10 times the number in a typical study. The flow of data the watches collected was constant and immediate — it showed participants' heart patterns in real time. Lloyd Minor, the dean of Stanford's medical school, told the Financial Times that the study showed a new way to get signals from the human body, not unlike the way a jet engine streams data so mechanics can proactively fix what might break.
This is just a taste of what's possible. But a true health data revolution won't happen if the devices aren't more accessible and less reliant on users' daily decision to wear them. Apple, for instance, has sold almost 50 million watches, but that number represents only a fraction of the world's population. The latest version costs US$400 and requires some technical savvy to operate. And users don't necessarily wear them every day. That can be a problem if researchers are counting on constant streams of data.
A true health data revolution won't happen if the devices aren't more accessible and less reliant on users' daily decision to to wear them.
Health monitors now coming to market are designed to all but disappear. For example, the electronic underwear tags from Silicon Valley startup Spire are no bigger than a label and can be clipped into clothing, yet take highly accurate readings of heart rate, breathing patterns, and other vital signs, and transmit the data via a radio chip in the tag. They're not cheap — a pack of eight costs $300 — but the company insists the price will dive as manufacturing ramps up, and that millions of people will attach such tags to their underwear. The tags can go through the washer unharmed, and because underwear sits next to skin near areas that move during breathing and is (usually) worn daily, it's the ideal place for a health tag.
The industry calls the ongoing reporting that these tags make possible "passive monitoring," and if their use can spread to a significant portion of the population, it will generate massive data sets that will show health patterns in real time. Tech giants such as Amazon, Google, and General Electric, along with newcomers like Spire, are launching services that can suck up enormous amounts of health data and apply artificial intelligence (AI) to look for those patterns.
The opioid crisis provides another example of how this kind of health monitoring could help society. As Spire CEO Jonathan Palley suggested to me, once the day comes when millions of Americans wear health tags, artificial intelligence would be able to detect health patterns associated with opioid abuse and alert officials to regions where opioids are spreading. The crisis is currently tracked and mapped, to some degree, using overdose statistics, but that data is collected after overdoses have already occurred. Real-time tracking could allow for earlier intervention. Health data also could identify individuals who show signs of overdosing, perhaps saving lives by automatically calling 911.
Data from passive health monitoring could spot breathing and heart patterns that indicate a bioterrorism attack, too. Imagine if the U.S. Department of Homeland Security could let AI monitor anonymized data, constantly looking for the first sign of thousands of people hyperventilating or showing other signs of such an attack, helping officials mobilize before anyone would otherwise even recognize what's happening.
And as for wildfires: If firefighters can see, based on people's breathing patterns, the early indications of smoke moving into a region, they might be better able to give early evacuation warnings to residents. The data would also help officials watch for emerging respiratory problems in the weeks or months after a fire.
It will probably be years before smart underwear or other such health tracking devices are a real tool in fighting fires or other crises, but it seems like it's the right time to add this technology to the innovation agenda, perhaps right after the session on "utility vegetation management."
Recommended stories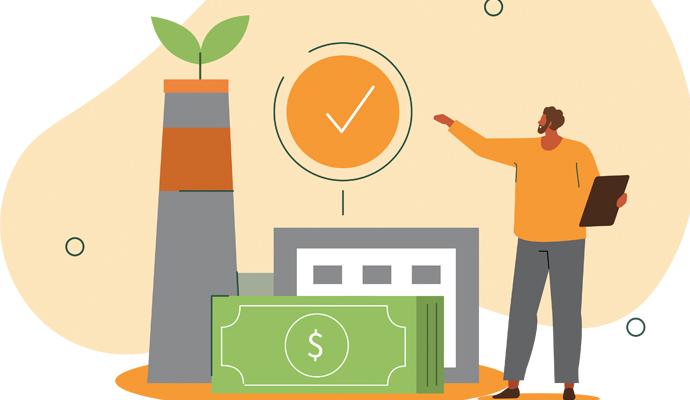 A sweeping philosophical history reveals two groups at odds on the relationship between nature and the economy.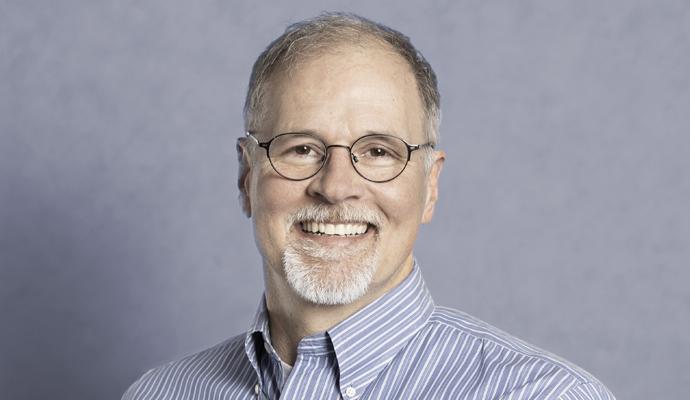 CEO Robert Playter dispels worries about the potential harm robots could inflict and thinks they will empower people instead of displacing them.