Successful teams: Superstars need not apply
"Collective functioning" is at the heart of how modern teams and individual top performers operate—in sports and beyond.
The role of the superstar within a sports team—even in individual sports such as tennis and golf—is undergoing an interesting change. The biggest soccer stories of the summer bear this out: first, an Italy team with no obvious stars won soccer's UEFA European Championship. Team captain Giorgio Chiellini put that success down to one thing: "we put the interest of the team before the individual." Italy's top scorer over its eight games at the "Euros" scored just two goals—but the distinction was shared by four players, each scoring a pair.
Then came two player transfers involving two different superstars—widely regarded as the best of their generation—who had become bigger than their teams. In 2018, Cristiano Ronaldo signed with powerhouse Italian club Juventus FC. Ronaldo had helped increase Juventus's commercial revenues (his social media following of more than 500 million accounts is greater than that of his last two clubs combined) and win the Italian Serie A league two years in a row, but his purchase did not help the team's performance in the Champions League, Europe's top club competition. Juventus were eliminated in the round of the last eight teams, then the last 16 (twice).
Over the past summer, Ronaldo, now 36, joined Manchester United FC for €15 million (US$17.2 million) amid reports that he had never bonded with his Juventus teammates and coaches. One Juventus player, Leonardo Bonucci, admitted that they hadn't played like a team but rather to make Ronaldo score. Jonathan Liew, writing in the Guardian, noted that Ronaldo is shown alone in every advertisement appearance: "This is not to say Ronaldo doesn't inspire feelings. It's just that they're not the sort of feelings one normally associates with collective success in a team ball sport."
It was a slightly different scenario at FC Barcelona, the club that lost Lionel Messi, Ronaldo's archrival when he had starred for Real Madrid CF, after a decade of Messidependencia. That term used to refer to the Argentine striker's ability to conjure a goal in a tight match—Messi scored a record-breaking 672 goals in 778 games for Barça—but more recently, it's highlighted the club's unhealthy financial relationship with him. Barcelona paid Messi an unsustainable €555 million (US$674 million) in the four years between 2017 and 2021. "Barça parasited off Messi, until he began eating the club," according to strategy+business contributor Simon Kuper, author of The Barcelona Complex. Without Messi, though, the club is languishing in ninth place in Spain's La Liga this season, after having won it ten times with him.
Today's vision of teamwork has shifted from a system that revolves around an individual to a system that revolves around all the individuals working together: collective functioning. "[Nowadays] players think more about collective functioning than that moment of individualism," said Liverpool midfielder Thiago Alcântara in an interview with the Guardian.
Collective functioning is about what can be harnessed and created from the intersections of people's skills and emotions; it's the emotions that create a ripple effect that forms a culture. This is where Chiellini's vision of the team excels—and catches up with what the business world has been talking about for decades. (See The Wisdom of Teams, by PwC managing director Jon Katzenbach and coauthor Douglas K. Smith, which was published in 1993 and has since become an enduring business classic.)
Perhaps the most compelling argument for the appeal of collective functioning came from golfer Rory McIlroy, a superstar in an individual sport who is now hooked on playing in a team. At the end of the 2021 Ryder Cup, in which the US squad beat Europe, he said, "I love being a part of this team," looking away from the camera as tears filled his eyes. "I hope little girls and boys today aspire to play in this event or the Solheim Cup [the top female team trophy for golf], as there is nothing better than being in a team." It was a reversal of what he had said in 2009 when asked about the competition (and when he had yet to be picked for the team): "It's an exhibition at the end of the day…. I'm not going to go running around fist-pumping."
Similarly strong emotions about teams were harnessed in 2020 by overachieving NFL side the Cleveland Browns, whose players connected to one another through the pandemic lockdown by sharing emotive stories about their four Hs: heroes, history, heartbreak, and hopes. Stories assign value to experiences and are easy to remember. The Browns used other tactics to bring the team together, such as appointing captains on a game-by-game basis, and finished the season 11–5, their best record in more than 20 years.
Optimal performance
The conditions required for optimal team performance, according to the late Professor J. Richard Hackman, author of Leading Teams: Setting the Stage for Great Performances, have nothing to do with the talent of the team star. Teams that share resources, and have flexibility and opportunities for collective learning, still might underachieve if their structure and leadership are wrong. But get those elements right, and the team will flourish.
No matter how well superstars such as Ronaldo or Messi may play, the success of their teams depends on the weakest player, not the strongest.
You may know about the O-ring theory, named after the tiny gasket that blew in the 1986 Challenger space shuttle mission, causing the rocket's destruction. In economics, it refers to the theory that the smallest components of a complex process must all work to achieve an effective outcome. So, if the value of an organization is based on a combination of each employee's contributions, then success is determined by the weakest of those employees, not the strongest.
In sports teams, not to mention economics and business organizations, this is also known as the weak link theory; no matter how well Ronaldo or Messi may play, the success of their teams depends on the weakest player, not the strongest. Chris Anderson and David Sally make a convincing case for the application of this theory to soccer in their book, The Numbers Game—with backing from Diego Simeone, coach of La Liga champion Atletico Madrid, who says that it is why he and his peers spend hours looking to exploit opposition weaknesses.
Talent-spotting
The debate, according to Soccernomics coauthor Stefan Szymanski, raises a curious question about recruitment: if a player's value is dependent on their teammates, why do soccer clubs only buy players as individuals, rather than as combinations of players? After all, teammates who collaborate more effectively, in any organization, can outperform those whose individual skills may be superior. The key is to discover who works best with whom, and who brings out the best in others.
This is not always easy. Sometimes even the people involved don't know the answer. One study on team dynamics in soccer asked players which teammate they connected with most successfully on the pitch. Only one-third picked the correct person, based on an analysis of data on who passed successfully to whom. Teams that recognize the power of collective functioning and have leaders who create environments for those partnerships to flourish reap the benefits. Just ask the Italy team.
Recommended stories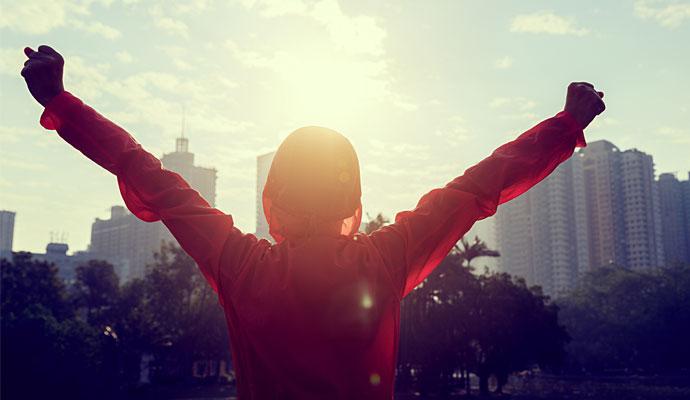 By empowering people to achieve their own goals, leaders can overcome great skepticism—and achieve great results. What worked for cookstoves in Guatemala can work for corporate cloud adoption.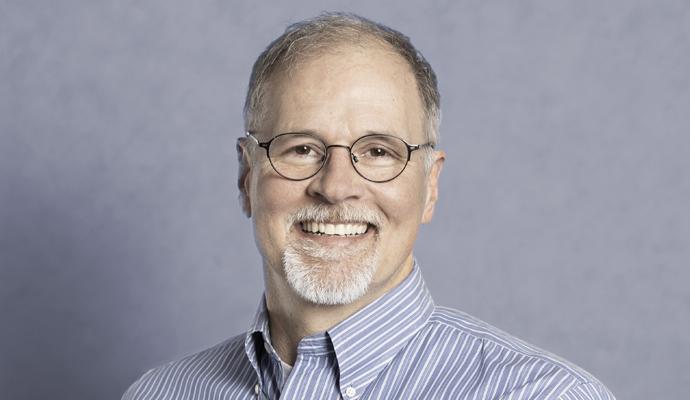 CEO Robert Playter dispels worries about the potential harm robots could inflict and thinks they will empower people instead of displacing them.