Targeted marketing campaigns are the key to capturing the at-home consumer
Brand manufacturers and retailers will have to work together in response to long-lasting shifts in consumer behavior produced by COVID-19.
Over the past several months, we've all experienced our share of drive-by graduation celebrations, quiet anniversaries spent snuggling on the couch, improvised at-home kids' birthday celebrations, and backyard weddings with the bare-minimum guests. COVID-19 has forced us to reinvent how we mark special occasions, in ways that are hyperlocal — many so local that they don't even extend past our front door. And as spending shifts to at-home activities, people are also being more frugalPDF in response to the economic impact of the pandemic. These trends are likely to persist well beyond the reopening of the economy, as safety concerns linger, companies take a fresh look at their workforce strategy and allow employees to continue working from home, and the economic shock reverberates.
But along with challenges, the unique circumstances of this moment present brand manufacturers and retailers with opportunities. With strengthened collaboration in areas such as e-commerce, category management, shopper marketing, trade promotions, and experiential marketing, companies can more quickly and effectively engage consumers along the path to purchase to reinforce brand leadership and drive higher returns from their activation campaigns. This is more important than ever, as competition heats up to win the trip, grow the basket, and deepen loyalty around key occasions. Working together more effectively, though, will require a more strategic, data-driven, and personalized approach to target the right consumers with the right content with the right calls to action at the right time.
Target the right consumers
Brand manufacturers and retailers in categories as diverse as housecleaning, personal care, home improvement, gardening, and crafts need to know which consumers to focus on for different at-home experiences. This requires bringing together and analyzing a broad set of first- and third-party data about consumption habits, loyalty, demographics, social sentiment, mobile location data, and other attitudinal and behavioral data. Getting this information will require new approaches, though, under regulatory requirements like the California Consumer Privacy Act in the U.S. and the Global Data Protection Regulation in Europe, along with limits on capturing consumer data from Internet browsers. To work within these regulations, you'll have to better scale your ability to leverage first-party data profiles across all the experiences that you deliver along a consumer's path to purchase.
You can also leverage primary research, such as consumer surveys, to develop propensity scores for various behaviors, such as buying specific categories online or participating in certain activities — for example, cooking, home improvement, or crafts. Then, you can combine these insights with other data sources to enable more targeted investments focused on the highest-value consumers. By doing this, you can grow the category and take share from competitors. You also need to recognize that, given shifts in behaviors, yesterday's highest-value consumers might no longer be targets. Building a stronger demand-sensing capability to respond to signals and to create a faster insights-to-action loop is key to success.
Take a digital-first approach
Manufacturers and retailers need an agile, digital approach to brand building and commercial activation that better coordinates across paid media, promotions, and other direct marketing expenditures, such as content, social media, packaging, shopper marketing, sampling, coupons, experiential marketing, and sponsorships. Taking a digital-first approach helps optimize the right content and calls to action for different occasions because it makes it fast and easy to modify promotions at the digital shelf. Addressable advertising, which allows you to target different ads to different audience members viewing the same content, provides an opportunity to more narrowly target the media investment to the local markets that have the highest concentration of shoppers you're trying to reach, including in the catchment areas around retailers' stores.
Given shifts in behaviors, yesterday's highest-value consumers might no longer be targets.
Whether you close the sale in e-commerce or in the physical store, digital engagement also makes it possible to integrate multiple tactics and to perfect the right copy, imagery, and pricing to drive desired behaviors. Learnings from each campaign can then help you scale up what works best so you can consistently win strategic occasions — including at the physical shelf — while amplifying your return on commercial investments in promotions, paid media, and other direct marketing expenditures. You can also track the impact of your investments on your brand health and net social sentiment in order to ensure that commercial activation reinforces rather than erodes your brand leadership.
Rethink how you measure success
To win occasion-based opportunities, brand manufacturers and retailers must also broaden the metric of success from commercial ROI to a more complete picture of return on experience (ROX), which shows the effect of investments in experiences, including customer and employee experiences. Winning occasions is about curating offerings based on consumers' interests in a way that will generate brand leadership and build a stronger emotional connection. Doing so requires an equal focus on brand love and commercial activation, taking a more holistic view across brand, product, customer, and employee experiences. Data signals for experiences (X data) can be a powerful component of your insights engine, especially when added to operational and financial data that come out of your technology systems and from third parties (O data).
An ROX system of metrics fuses X and O data to enable a faster feedback loop to jump from insights to action. X data can include not only consumer data signals (e.g., social sentiment) but also B2B data signals related to the campaign's quality and ease of execution. ROX provides additional, high-value data points about which campaign tactics drove an improvement in sales, thereby helping you optimize budget allocation across your brand portfolio, track the impact of brand investments on your specific objectives along the path to purchase, and improve campaign-level performance for specific occasions.
Once you've done these three things, you should also consider how your brand might be relevant to new occasions and trends. Taking an agile approach to addressing these opportunities will position you to reap benefits within months, amplifying your returns on existing spending as you scale up your approach across a larger share of your brand portfolio and retail customer base. Doing this will fuel a virtuous cycle, making it possible to reinvest in capabilities to win occasions for prioritized consumer segments, and then further reinforcing the ability to reinvest from faster-growing profit streams.
Investments in targeted campaigns are the starting point, though, that will enable you to capture a higher share of at-home occasions while getting more bang for your buck from your brand and commercial activation investments. And this will mean that you emerge stronger from the COVID-19 crisis than you would have otherwise.
Recommended stories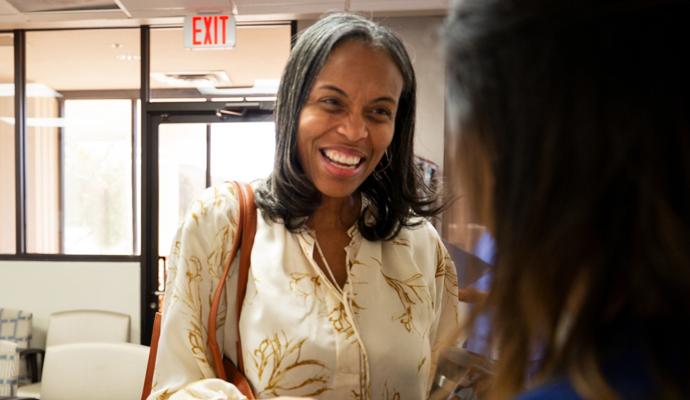 COVID forced governments, healthcare systems, and companies to innovate at record speed; that momentum could power us into a more equitable recovery.