The End of Conventional Industry Sectors
Technology and the Internet of Things are eroding the boundaries that have long classified businesses. Here's how to change your company's approach.
These days, few people expect to work for a single company throughout their career. But what about the expectation that companies will remain in one industry forever? Is that, too, becoming an artifact of the past?
In a new PwC report called "The Future of Industries: Bringing Down the Walls," we look at how the boundaries among sectors are shifting. The pace of technological change is creating at least the prospect of a new industrial order, in which most companies no longer operate within the comfort zones of their established sectors. Already, a few companies (Apple, Amazon, and GE, among them) have boldly and successfully moved into new industries. Now just about every other company will have to do business that way.
Consider the telecommunications and automobile industries. Until the past few years, a telecom company based its business primarily on routing calls and data. But now, almost 25 years after the launch of the World Wide Web, telecom companies have become entertainment content companies. Technological change has taken them across industry borders.
Many expect a similar transformation to unfold for automakers. After more than a hundred years of selling cars, automotive companies are eyeing a future where they're facilitating mobility on demand. Consumers will order cars from mobility services to suit their immediate needs: a spacious wagon for a weekend away with the family or a microcar for a solo trip into the city. Add in the driverless dimension and the potential for car-sharing, and it's not difficult to see a future where owning a car becomes the exception rather than the rule.
Meanwhile, the century-old electric utility industry is at the nexus of an emerging business category that could be called "smart infrastructure." It starts with wiring homes for security and temperature control, and expands to embrace a diverse range of integrated and automated services, including lighting, music, and locating misplaced items. The power utilities that provide this type of product and service — alone or in collaboration with one another — will also operate at a broader scope, that might cover larger-scale energy management, monitoring of building maintenance, city resource management, transportation efficiency, and eldercare. These will all take advantage of the same software solutions and analytics. The utilities have the potential to capture several new sources of value in this future, but they should expect to face strong competition from other players, including new entrants.
Home-repair and hardware companies are also exploring new sectors. Companies that manufacture seals and gaskets can now add sensors to their products to enable predictive maintenance and other forms of security and monitoring. By warning that a piece of equipment is about to fail, these sensors allow homeowners to prevent a costly or complex repair. The healthcare industry is moving toward its own adaptation of the Internet of Things (IoT). Sensors on a patient's body or within a physical environment and other sources of information provide data that health professionals can use to provide early diagnostic or real-time follow-up services. With the involvement of technology players and personalized medicine, the traditional boundaries separating technology, healthcare, and pharma are coming down.
If your company is falling into the trap of thinking that it can stay in the same industry forever, or even for the next two decades, you risk losing out to more flexible competitors. You can avoid this trap by taking on an outcomes mind-set. Instead of thinking of your company as providing a particular type of product or service — electric power, health records management, or automobile components — think of it as a producer of outcomes. The customer needs to get somewhere, so you're not a car company; you're a facilitator of that outcome. The house is cold, so you help make it warm, possibly without supplying the necessary fuel. Many of the changes taking place today have come about because a few leading companies have replaced their products with outcomes. Customers, in turn, are making fewer purchases to accumulate physical things and more purchases to achieve outcomes, convenience, and value.
Is your company falling into the trap of thinking it can stay in the same industry forever?
The race is now on to develop and expand the platform ecosystems to deliver such outcomes. Leading companies are strengthening their positions as platform providers in a wide range of industries. GE and Siemens, for example, have each developed a cloud-based system for connecting machines and devices from a variety of companies, facilitating transactions, operations and logistics, and collecting and analyzing data. GE lists no fewer than 10 different industrial sectors that it is targeting with its Predix industrial operation system.
The IoT will greatly intensify the focus on outcomes, convenience, and value. In consumer products manufacturing, for example, the IoT makes it possible to get feedback directly from consumers and develop more personal relationships with them, potentially bypassing retailers and redefining sector boundaries further. The time is coming soon when digital fabrication will make it possible for a single factory to build everything from airplane parts to garden ornaments.
Companies in all industries will need to be ready to stretch their horizons. Technological change is already changing industry footprints in unprecedented ways. This doesn't necessarily mean the borders will disappear among all industries. But if you are a business leader, you should expect your company's sector to be transformed, probably within a decade, by the shockwave of technology change that is upon us.
Recommended stories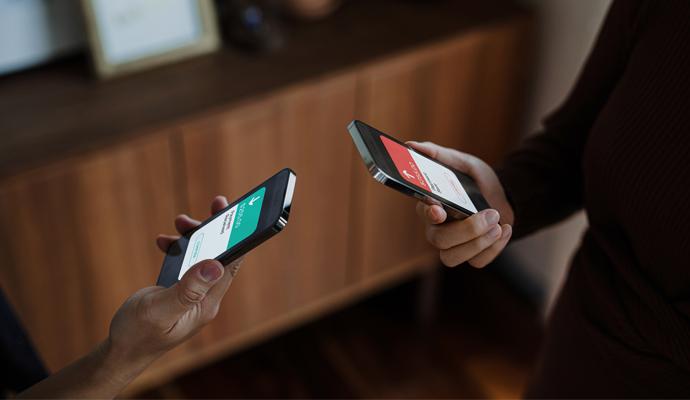 In Episode 4 of the Take on Tomorrow podcast, Sheila Bair, former chair of the US Federal Deposit Insurance Corporation, and Vicki Huff Eckert, a retired PwC US partner and former vice chair for PwC's US technology, media, and telecommunications sector, discuss cryptocurrency's fast-approaching future.