The Freaky Friday Management Technique
In The Hard Thing about Hard Things, VC Ben Horowitz offers a creative solution for resolving conflict among organizational silos.
(originally published by Booz & Company)
Ben Horowitz's first book, The Hard Thing about Hard Things: Building a Business When There Are No Easy Answers (HarperBusiness, 2014), is a humorous and often insightful book of managerial advice that seems certain to attract a big audience. Horowitz is the cofounder of Andreessen Horowitz—a venture capital firm with a portfolio that reads like an homage to the latest Internet bubble—and his popular blog purportedly has close to ten million readers.
The book reveals that Horowitz is a straight shooter with a penchant for quoting rappers. You don't see a lot of rap lyrics in business books, even though both executives and rappers spend a lot of time talking about money.
Like most rappers, Horowitz seems to have picked up his professional chops on the street—but in his case, that means the not-so-mean streets of Silicon Valley. He also has a rapper's love for profanity. He describes it at length in chapter 6, which leads off with a particularly colorful lyric from the song "All Gold Everything" by Trinidad James. As you might expect from a guy who claims to have "developed CEO Tourette's syndrome," Horowitz finds profanity useful in the workplace, with the exception that it not be directed at people: "When the CEO drops the F-bomb, it gets repeated. And that's good if you want your message to spread throughout the company. (On the other hand, it's extremely bad if you don't want your employees talking like a bunch of gangsta rappers.)" C'mon, Ben, isn't this entire chapter just an elaborate excuse to avoid the adult responsibility of curbing your own tongue?
When the CEO drops the F-bomb, it gets repeated.
My favorite tactic in the rather inscrutably titled The Hard Thing about Hard Things, though, is considerably less edgy, and more useful to leaders, particularly those confronting the problems associated with organizational silos.

"Many years ago," Horowitz writes in chapter 8, "I encountered a particularly tricky management situation. Two excellent teams in the company, Customer Support and Sales Engineering, went to war with each other. The sales engineers escalated a series of blistering complaints arguing that the Customer Support team did not respond with urgency, refused to fix issues in the product, and generally inhibited sales and customer satisfaction. Meanwhile, the Customer Support group claimed that the sales engineers submitted bugs without qualification, did not listen to valid suggested fixes, and were alarmists who assigned every issue the top priority. Beyond the actual complaints, the teams genuinely did not like each other. To make matters worse, these groups had to work together constantly in order for the company to function. Both teams boasted superb personnel and outstanding managers, so there was nobody to fire or demote. I could not figure out what to do.
"Around this time, I miraculously happened to watch the motion picture classic Freaky Friday, starring the underrated Barbara Harris and the incomparable Jodie Foster. (There is also a high-quality remake starring Jamie Lee Curtis and the troubled but talented Lindsay Lohan.) In the film, mother and daughter grow completely frustrated with each other's lack of understanding and wish they could switch places and, through the magic of film, they do.
"Through the course of the movie," he continues, "by being inside each other's bodies, both characters develop an understanding of the challenges that the other faces. As a result, the two become great friends when they switch back. After watching both the original and the remake, I knew that I had found the answer: I would employ a Freaky Friday management technique.
"The very next day I informed the head of Sales Engineering and head of Customer Support that they would be switching jobs. I explained that, like Jodie Foster and Barbara Harris, they would keep their minds, but get new bodies. Permanently. Their initial reactions were not unlike the remake where Lindsay Lohan and Jamie Lee Curtis both scream in horror.
"However, after just one week walking in the other's moccasins, both executives quickly diagnosed the core issues causing the conflict. They then swiftly acted to implement a simple set of processes that cleared up the combat and got the teams working harmoniously. From that day to the day we sold the company, the Sales Engineering and Customer Support organizations worked better together than any other major groups in the company—all thanks to Freaky Friday, perhaps the most insightful management training film ever made."
Excerpt is reprinted courtesy of HarperBusiness, an imprint of HarperCollins Publishers. Excerpt © 2014 by Ben Horowitz.
Recommended stories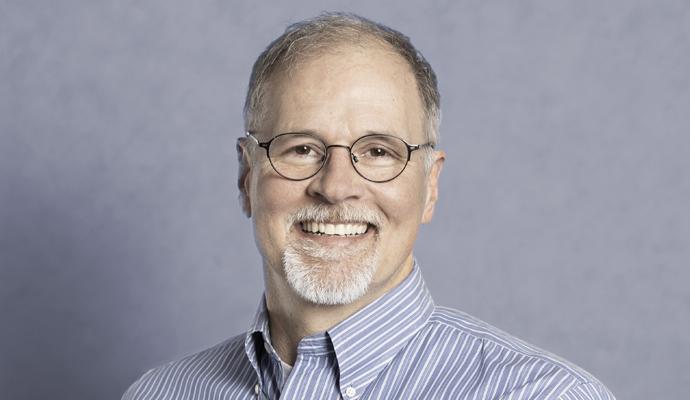 CEO Robert Playter dispels worries about the potential harm robots could inflict and thinks they will empower people instead of displacing them.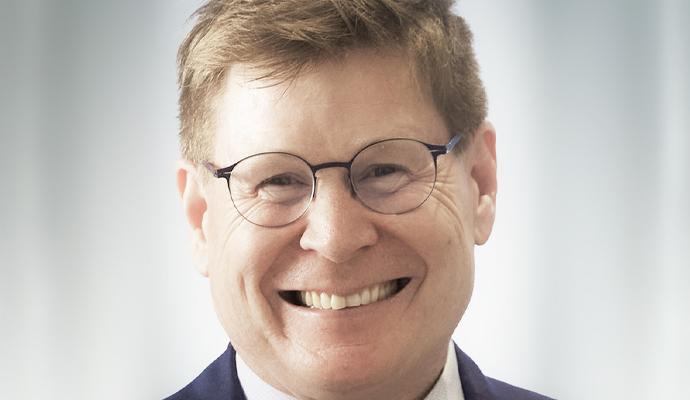 CEO Kevin Strain is nurturing a company culture that balances short-term agility with long-term outcomes.