What if the hybrid office isn't real?
COVID-19 has forced people to adopt new technology to create shared workspaces. It's only the beginning.
I'm sitting with three other people in a meeting room — warm wood-effect walls, scooped white leather chairs around an oval-shaped white table — next to a bank of floor-to-ceiling windows. We're high up, although I couldn't say what floor; the windows face a coastal city, all high-rises and sunny skies, beaches in the distance and turquoise blue water. Looking down at the cars and streets far, far below, I'm momentarily swayed by vertigo and decide that it would be better if I backed away.
Which I do with a click of the trigger on the handset connected to my Oculus Quest 2 virtual reality (VR) headset, my avatar landing in a safer spot on the other side of the table.
I am, obviously, not actually in an office high-rise somewhere sunny. My physical person is alone, sitting in my kitchen, in my house, in not-so-sunny Surrey, England. This meeting room, from the dust motes glinting in the sunlight to the vertigo-inducing view, is generated entirely in VR, the work of the virtual events and meetings platform Mesmerise.
"We can create and customize any kind of space," says Andrew Hawken, cofounder and CEO of London- and Manchester-based Mesmerise. His avatar — a three-dimensional picture of his head and shoulders — is tilting forward, his pair of disconnected but fully animated blue hands gesturing to the window. In the real world, Hawken is hundreds of miles away in his home office in Manchester, where it is also not very sunny.
This was my first meeting in VR, but in truth, it was also the first "in person" meeting I've had in months. The most remarkable thing about it was that it felt like it was in person, much more than the video chats and phone calls that have been sustaining my professional and social life through the last year of intermittent lockdowns and distancing. It felt like I'd actually left my house to meet up with other people.
It felt like the future of the office.
Designing in equality
We all already know that the last year has changed the way many of us work now and will continue to work into the future; offices, as physical spaces, lost their significance after many companies realized that employees can be just as productive at home. But it's unlikely that offices will disappear completely; after all, only about one-third of American jobs could plausibly be done remotely, according to a 2020 University of Chicago study. So, how can we design office spaces that effectively support both in-office and remote employees?
It felt like I'd actually left my house to meet up with other people. It felt like the future of the office.
In the short term, the shift to remote work has surfaced a bunch of consequences, some of them negative — creeping loneliness and the disintegration of work–home boundaries, for example — and others surprisingly positive. One outcome is that people who might have felt disadvantaged because they worked remotely were suddenly in the same place as everyone else: not in the room. But as companies move toward whatever a "new normal" looks like, there may be situations in which some people are in the room and some people are not.
"A shift to hybrid work means that people will be returning to the office both with varying frequencies and for a new set of reasons," says Brian Stromquist, co-leader of the technology workplace team at the San Francisco–based architecture and design firm Gensler. "What people are missing right now are in-person collaborations and a sense of cultural connection, so the workplace of the future — one that supports hybrid work — will be weighted toward these functions."
Tech boost
Offices will need a way to preserve a level playing field for those working from home and those on-site. One option is to make all meetings "remote" if not everyone is physically in the same space. That's a possibility Steve Hare, CEO of Sage Group, a large U.K. software company, suggested to strategy+business last year.
According to Stromquist, maintaining the right dynamic will require investing in technologies that create and foster connections between all employees, regardless of physical location. "We're looking at tools like virtual portals that allow remote participants to feel like they're there in the room, privy to the interactions and side conversations that you'd experience if you were there in person," he says.
Technologies like virtual reality can help. VR and its cousin, augmented reality, have been about to happen for decades now, but in the absence of a truly compelling reason to exist or killer use cases, they haven't. The pandemic and its attendant severing of normal social and work bonds may have provided that reason. "The sense of being in the same place with someone who is thousands of miles away: You can't really do that with any other platform," says Hawken.
Hawken, who has a background in media at Sky News, MSN, and BBC's Today Show radio program, and his business partner, Daglar Cizmeci, launched Mesmerise in 2016 to design and facilitate virtual events. In 2020, after the pandemic forced the cancellation of in-person events, the company facilitated a fully virtual conference for U.S. financial services company Morningstar; this year, the conference will be a hybrid affair, featuring simultaneous physical and virtual events.
There are a few other companies in this space — Spatial, based in New York and San Francisco, which allows people to use a virtual space as a kind of multidimensional whiteboard, and the recently launched Arthur, for example. They're all benefiting from not only the urgency generated by the pandemic suddenly forcing everyone out of shared spaces but also advances in the technology itself and the decreasing cost of VR headsets. Five years ago, a high-end VR headset cost as much as US$1,000. Today, the Oculus Quest 2 is $299.
Much of Mesmerise's work is in planned virtual meetings, but, says Stromquist, virtual-informed technology could even become a part of spontaneous digital–physical interactions. "You could potentially interact with a colleague's avatar that you come across as you're walking down a digital corridor or passing by 'virtual dashboards' that are positioned through the open [physical] office," he explained. How employees choose to present themselves in the digital space — realistically or more fantastically and playfully — could also be a part of reinforcing or building company culture (quite possibly in a way that is less focused on what the individual looks or dresses like).
Jamie Cheney, cofounder of and strategist at Prokanga, a U.S.-based talent-search firm with a focus on hiring for flexible positions, says that many of the company's existing clients have asked for advice on transitioning to a more remote-forward office. "It's, 'How do we maintain the office banter? We're in this for the long haul — how do we maintain the cross-fertilization of ideas?'" she says. One of the ideas that has resonated the most is also one that her company uses: "We maintain an open Zoom room all day…. There's a bit of reluctance at first — 'Am I going to really drop in there?' And people are."
Whatever the solution, the key is harnessing that feeling of being with other people. For work to no longer be just about place, this is what the hybrid office needs to do.
When I finally take my VR goggles off — massaging the marks on my forehead and cheeks, smoothing down my hair — I'm feeling a little dizzy. I'm also feeling pleasantly buzzed, having been in a different, calmer, more purposeful space than where I'm usually trying to work (and do laundry, make dinner, relax, tidy, feed the cat, parent — you get the picture). But even more than that — I'm buzzing from that little zing of connection, of having been in the presence of other humans. If the new hybrid office can make that happen, regularly and usefully, then the future looks brighter indeed.
Recommended stories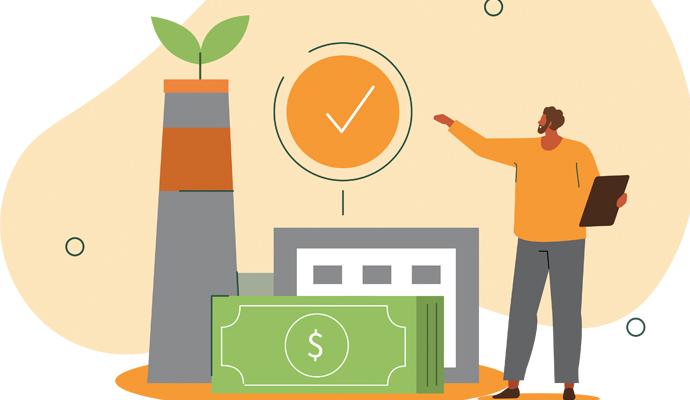 A sweeping philosophical history reveals two groups at odds on the relationship between nature and the economy.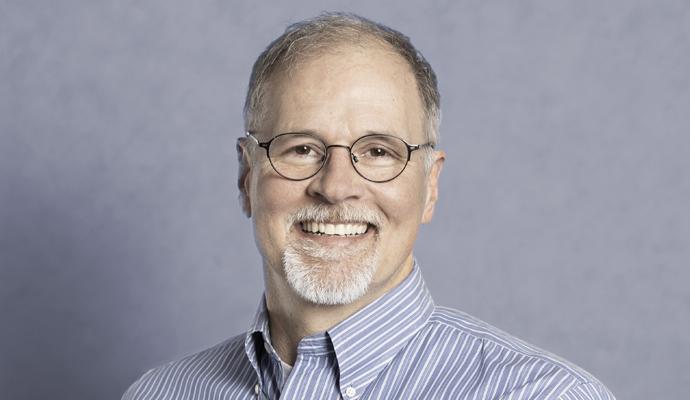 CEO Robert Playter dispels worries about the potential harm robots could inflict and thinks they will empower people instead of displacing them.