Boardroom Brawlers
A new book describes how waves of shareholder activism have been altering the corporate landscape for nearly a century.
A version of this article appeared in the Summer 2016 issue of strategy+business.
Many analysts and reporters perceive shareholder activism as a trend that emerged in the last three decades. And it's true that a market beset by short-termism, large pools of capital and cheap debt, and fickle investors who punish stocks when they post a bad quarter has created conditions ripe for shareholder actions. But takeover investors have been around as long as the market.
Indeed, as Jeff Gramm shows in his lively, well-researched book Dear Chairman: Boardroom Battles and the Rise of Shareholder Activism (HarperCollins, 2016), investors have been clawing their way onto company boards and into the decision-making process for nearly a century. From Benjamin Graham's 1926–28 fight with the Northern Pipeline Company to Bill Ackman's failed 2013 attempt to take over J.C. Penney, Gramm, a professor of investing at Columbia Business School who also runs a hedge fund, documents a host of proxy battles, board position struggles, minority shareholder ascents, and hedge fund raiding of the modern corporate era.
Gramm describes how the dynamics of the market for control of public companies has evolved over the decades. During the stock market booms of the 1890s and 1920s, shareholders focused on horizontal and vertical grabs for power in the form of mergers and stock market manipulations. In the 1950s and 1960s, it was common to see companies engage in serial acquisitions to build conglomerates. The 1980s saw an abundance of what become known as greenmailing — a phenomenon in which activist investors would amass a stake, threaten a takeover, and then sell their shares back to the company at a higher price. In addition to Benjamin Graham and Bill Ackman, Gramm's cast of characters includes Warren Buffett, H. Ross Perot, Carl Icahn, and Daniel Loeb. There's an entire chapter devoted to Karla Scherer's efforts to wrestle control of her family's company away from ex-husband Peter Fink in a proxy fight that resulted in Shearson Lehman Hutton's purchase of R.P. Scherer for US$480 million in 1989. Famous 1980s-era raiders Michael Milken, Ron Perelman, and Nelson Peltz get mentions, as does lawyer Joe Flom.
The history of modern activism really gets going in the 1920s. Benjamin Graham was one of the first investors to employ activism as part of his investing strategy. And he came to the forefront by challenging an overcapitalized company to return cash to shareholders after using an analysis of the company's fundamentals. In 1926, Graham, a securities investor, noticed a discrepancy in Northern Pipeline's balance sheet. While the stock languished at $65 per share, the railroad actually generated more than $6 per share in annual earnings and owned investment securities worth $90 per share. Senior management members and representation from the Standard Oil system dominated the board, which benefited from a disinterested shareholder base. "I had treasure in my hands," said the hedge fund pioneer. Graham in 1926 founded the first partnership that shorted securities and collected performance-based fees. After failing to convince management to pay out shareholders with a dividend, he ran a proxy fight for two seats on the board and eventually garnered the votes that led management to distribute cash to shareholders.
Graham (no relation to Gramm) is omnipresent throughout a narrative that explores how the meaning of the public company has shifted over the last century. The purpose of a public company is to benefit its shareholders. "This means management and the board of directors must harness the company's assets to maximize investor returns," writes Gramm. But in the early 20th century, the market for corporate bonds and preferred stocks dwarfed the market for common stocks. In the 1950s, the "proxyteers," the original raiders, targeted public companies as part of a "counterrevolution to the inevitable excesses of the managerial revolution," as one told Time in 1955. Proxyteers such as Robert Young bought large interests in public companies from holders who were liquidating their stakes — and then attacked management.
As Gramm demonstrates, the second wave of raiders in the 1980s woke up passive shareholders. Many corporate management teams owned little stock, and so had little interest in selling to maximize value for shareholders. Carl Icahn and his contemporaries set out to influence board behavior, despite the 1982 arrival of the poison pill – a legal device that let companies flood the market with new stock once hostile investors amassed significant stakes. Icahn called "legal trickery." Ironically, it was Phillips Petroleum's poison pill that angered passive shareholders and led Icahn to victory in his battle with the company in 1985. Icahn's influence on the public company wasn't high-minded. "If you really analyzed it, people like me are out to win, and winning is money," he told New Yorker writer Ken Auletta.
Many corporate management teams owned little stock, and so had little interest in selling to maximize value for shareholders.
Gramm also offers a peek into how the press influences activist efforts. Reporters have long adored several swashbuckling Texans who took on corporate establishment. The Saturday Evening Post called Robert Young, who waged a proxy fight for C&O Railway in the 1940s, "The Daring Young Man of Wall Street." Young had publicly released a series of vicious letters to Guaranty Trust, the trustee of $80 million in debt secured by Young's C&O stock. Ross Perot was a darling of the media when he took on General Motors's Roger Smith in the 1980s.
Warren Buffett was one of many raiders who used the press to his advantage. Gramm describes how in 1963 the man now known primarily for running Berkshire Hathaway moved in on American Express after he read a Wall Street Journal article in the wake of the so-called salad oil scandal: A tank at the Allied Crude Vegetable Oil Refining Corporation, one of the largest customers of American Express's field warehousing subsidiary, was filled with water instead of oil. When American Express' stock plummeted, Buffett bought an enormous position in the company and steered its future.
As Gramm explains, Benjamin Graham's influence on activist investors has waxed and waned. Buffett ultimately moved away from Graham's quantitative style of investment into a more simple approach that still stands out amid the sea of hedge fund offensives that dominate the shareholder activism landscape today. As Buffett told the New York Times Magazine in 1990, "I became very interested in buying a wonderful business at a moderate price."
Buffett may have long since left the shareholder activism game. But as Gramm shows in this engaging book, many of the Oracle of Omaha's value-seeking disciples continue to wage public battles against corporate management. 
Recommended stories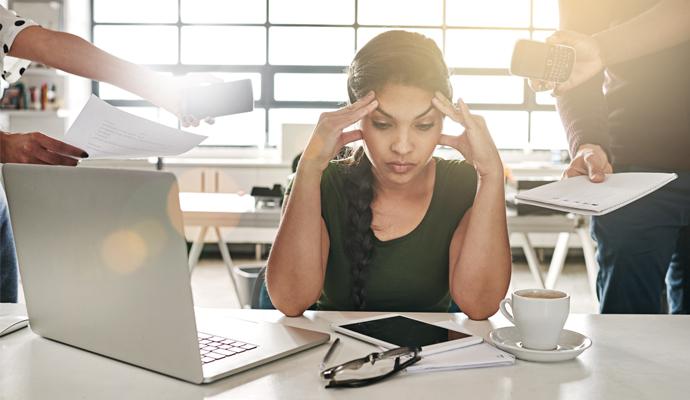 In their new book, leading experts Christina Maslach and Michael Leiter bring academic rigor to organizational responses to employee overload.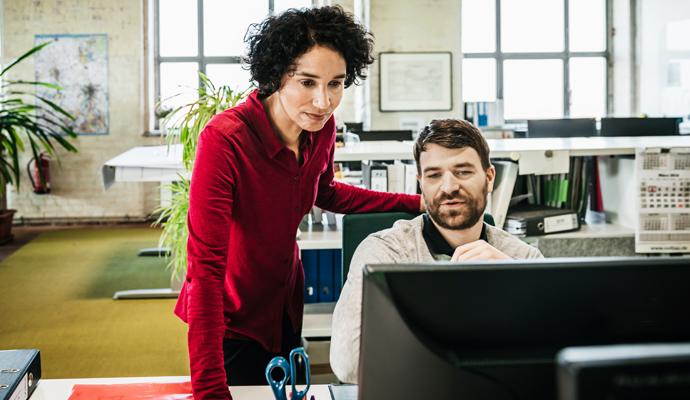 Not according to B-school professors Nicolai Foss and Peter Klein, whose new book makes the case for functional hierarchy.