Media and telecommunications companies must reinvent customer experience in response to COVID-19
Companies that prioritize innovation and care in redesigning customer experiences will be best positioned to stay ahead of shifting consumer preferences.
It's fair to say no industry has been more crucial to maintaining connectivity and continuity during these days of social isolation and remote working than the technology, media, and telecommunications (TMT) sector. And the disruption wrought by the pandemic has solidified the deep synergies across this sector: In an increasingly digitized world, pipes (telcos), platform (tech), and product (entertainment and media content) have become interdependent.
Although TMT companies have been focused on digital acceleration and continuity, their customers have been hungering for deeper connections — innovative experiences, learning, creativity, and inspiration. People have been forced to find alternative pathways to the sustenance and stimulation (or diversion) they need. And for this, they've turned to their devices and their favorite entertainment platforms, and they've explored new ways of connecting and staying entertained. According to PwC's new Global Consumer Insights Survey, 36 percent of urban consumers are spending more on in-house entertainment today — especially when it comes to video content and streaming services — than they were last fall. And six in 10 have increased their media and social media consumption.
As consumers show that they're more ready than ever to embrace new ways of doing things, companies must also adapt and design new experiences that combine digital and human interactions, that reach outside of the traditional definition of entertainment, and that are built on strong digital infrastructure.
Blending the digital and human experience
Companies with the technology and imagination to design great, humanized experiences for the home — or close to home — will have a huge advantage, at least in the near term, and possibly far beyond. The decision of yoga apparel company Lululemon Athletica to acquire Mirror, an interactive fitness startup that sells both equipment and subscription-based home exercise classes, points to a future of at-home exercise that will outlast the pandemic. But the need for physical interaction with other people will also be important. As more urban consumers begin to step out into their communities, there could be room for blended physical and virtual experiences that make it possible for people to stick close to home while deepening their bond with companies and with one another across the online divide. For instance, livestream shopping is taking off in China, making shopping an entertaining, social experience and enabling individuals to ask real-time questions about products without subjecting themselves to exposure or risk. The need to humanize digital interactions is a theme that extends beyond entertainment.
Redefining what entertainment is and where to find it
The pandemic has accelerated another transformative trend: the blurring of boundaries between previously separate consumer channels, to expand the very definition of entertainment and media. Once understood as a strictly one-way consumption of preset content, entertainment today is far more multidimensional and dynamic, incorporating interactive learning, fitness, gamification, and user-generated or adaptive content strategies. These innovations create new synergies for companies and new ways to optimize customer experience.
Once understood as a strictly one-way consumption of preset content, entertainment today is far more multidimensional and dynamic.
The enormous popularity of video-sharing platforms such as YouTube and TikTok has accelerated the democratization and disintermediation of entertainment platforms. Other examples of the shift abound: The absence of games has led many fans of professional sports to sign up for esports, live-streaming esports services such as Twitch, or online gaming. On-demand services such as Netflix, Amazon Prime, and Disney+ have seen massive growth, while stay-at-home consumers continue to migrate to digital newsstands (often curated by aggregation apps, such as SmartNews or Apple News).
And as people become more focused on things like education and wellness, entertainment plays a role in these realms, too, in creating a positive experience. Online learning is increasingly merging with entertainment via innovative platforms and learning apps, such as India's BYJU'S or PBS Kids. And as people take advantage of online-learning services for professional advancement or personal growth, or use wellness apps or streaming content to practice yoga, good customer experiences in these areas can be accretive, translating into both personal improvement and long-term brand loyalty.
Taking advantage of robust digital networks
Nobody cares about plumbing — until it stops working. The lockdown has not only boosted demand for broadband services, it's also underscored the massive importance of fast, reliable connectivity. Despite the pre-pandemic belief that urban broadband networks were fragile and underdeveloped, PwC's consumer survey reveals that seven in 10 consumers say they've been satisfied or extremely satisfied with the speed of broadband in their home during their time in isolation.
The current crisis has stoked the demand for mobile services and strong connectivity. This gives telcos a strong financial footing as they rise to fulfill their increasingly vital role in society, including supporting home-based working, shopping, and communicating. And as long as strong cybersecurity is in place, companies can use online data to improve customer experience.
Telcos have poured billions into 5G network infrastructure, in expectation of significant monetization opportunities — although it's unknown whether the pandemic will delay the realization of those opportunities or, on the contrary, accelerate them. The rollout of 5G networks will vastly expand the power (and the human connection) across the spectrum of the digital customer experience — from using augmented reality and virtual reality offerings with live customer service, to offering new entertainment experiences, such as live cooking lessons with remote chefs who can use IoT data from the appliances in your kitchen to advise you that your stovetop temperature is the reason you're struggling to get that perfect sear on your steak. There will also be increasing convergence between gaming and video content, with the success of story-driven, movie-like interactive games such as The Witcher on PlayStation being a sign of things to come. 5G broadcasting could also give linear broadcasters (those with content that comes on at a certain time on a certain channel) a foothold on the smaller screen — and let people access live news and sports at a lower cost. And by boosting employee experience, companies will be better able to represent these opportunities to their customer base.
How TMT companies can meet the moment — and become providers of choice
It's clear that COVID-19 has changed customer habits — and that these new behaviors are likely here to stay. At the same time, the world was already undergoing a transformation, driven by five disruptive trends that PwC has organized into a framework it calls ADAPT, encompassing asymmetry, disruption, age, polarization, and trust. Keeping these trends in mind, companies should take three actions to start redefining experiences for this new time.

1. Understand customer priorities and innovate. Customers are craving high-quality, good-value experiences that help them derive meaning and connection from their day-to-day lives. Companies should consider new products and services that help people express themselves and feel better. For instance, music has been an important refuge during isolation. Home concerts and impromptu musical collaborations from balconies have filled social media feeds. The time is ripe for innovation around experiences like these.
2. Strengthen the broadband offering. People will remain more dependent than ever on the quality and reliability of infrastructure and will be sensitive to lapses in service or price increases amid the pandemic. Companies can offer free or discounted upgrades to faster plans, or tailor new products for people working from home.
3. Adjust content strategies. As live TV shifts to streaming and subscriptions, live sports to esports or video games, physical media to digital media, education to "edutainment," companies must stay closely attuned to customers' behavior. And businesses should think about blending physical and digital experiences to offer both a sense of community and safety.
With these three adjustments, TMT companies will be delivering on customers' needs and expectations and will be well positioned to emerge stronger from the COVID-19 crisis.
PwC India manager Sujatha Menon also contributed to this column.
Recommended stories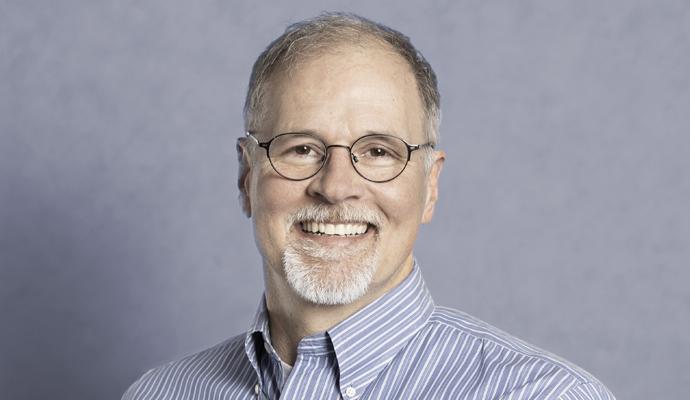 CEO Robert Playter dispels worries about the potential harm robots could inflict and thinks they will empower people instead of displacing them.