Issue 96, Autumn 2019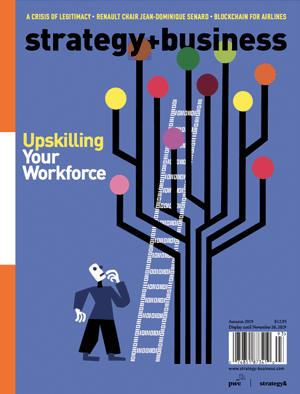 In this issue
Cover story
GMO

Gaming, artificial intelligence, and deep learning are paving the way for dynamic and resilient 21st-century business models.

GMO

Today's toughest global challenges are unintended consequences of yesterday's success. If our prevailing institutions can't adapt, they could lose the right to lead.

Filmmakers with local heroes and digital technologies are disrupting Hollywood's global advantage.
Leading Ideas
Essays
Books in Brief
The Thought Leader Interview
Recent Research