The M&A Activity Transforming Healthcare
How deals are shaping the $450 billion industry that manages prescriptions in the United States.
A version of this article appeared in the Winter 2018 issue of strategy+business.
A rapid and far-reaching transformation of the US$450 billion pharmacy benefits manager (PBM) market, which touches virtually every healthcare consumer, is unfolding before our eyes. In the fall of 2017, after retail chain CVS proposed a $69 billion acquisition of insurer Aetna, and insurance giant Anthem partnered with CVS to create a PBM, we argued that the pharmacy benefits function was poised to evolve. The PBM industry, which historically had administered drug plans and focused on containing drug spending for employers and insurers, would likely have to enter new collaborative arrangement models with stakeholders along the value chain.
Over the past year in the PBM industry, however, we've seen the announcement of even more significant deals, which point to a potential transformation beyond the degree we contemplated, and which are likely to spur an even tighter integration of pharmacy and medical benefits. The market has moved aggressively away from the independent PBM model. It is clear that pharmacy benefits are no longer viewed as a cost to be managed, but rather as a strategic lever that can be pulled by organizations seeking meaningful impacts on both cost and quality.
Two large and interrelated factors are driving this transformation: deals and regulatory uncertainty.
Deals amid Uncertainty
Since November 2017, a slate of new transformative deals involving PBMs have been announced. In March 2018, insurer Cigna said it would acquire Express Scripts, the largest PBM in the U.S., in a deal worth $67 billion. (Editor's note: The Justice Department approved the transaction in September.) In May, insurer WellCare said it was buying Meridian, which specializes in Medicaid insurance and has its own PBM, MeridianRx. (Editor's note: The deal closed in September.) In the spring, reports suggested that Walmart, the giant retailer that is also one of the largest pharmacies, was interested in acquiring insurer Humana.
The central theme in these arrangements is the potential to create value by integrating medical and pharmacy data and benefits, and by acquiring and influencing consumers earlier in the care life cycle. In particular, for models that include a retail footprint, the ability to target and attract consumers prior to illness is an appealing capability in an increasingly consumer-directed world. Express Scripts, which acquired eviCore, a medical benefits manager, would be a natural partner for Cigna in bringing a suite of comprehensive medical and pharmacy management capabilities to bear. Walmart and Humana, which had previously partnered on a low-cost Medicare Part D prescription drug plan, would have an impressive array of medical–PBM–retail capabilities focused on serving the growing Medicare Advantage market.
As they plot their strategies, leaders are also having to deal with a high level of regulatory uncertainty that could impact core elements of the PBM business model. Thus far, the Trump administration and U.S. Secretary of Health and Human Services Alex Azar have largely spared PBMs and other drug supply chain stakeholders from significant policy changes. But the broad direction that Azar and the Trump administration have signaled may indicate that PBMs will have to evaluate both their role in the pharmaceutical value chain and the ways in which they currently generate economic value. Specifically, Azar has singled out the role of PBMs in negotiating rebates as a key focus area to reexamine in the future. Should the government enact strict regulation curtailing or otherwise limiting rebate practices, it would eliminate a core element of the current PBM economic model.
Pharmacy benefits are no longer viewed as a cost to be managed, but rather as a strategic lever.
The combination of transformative deals and regulatory uncertainty raises the stakes for all healthcare players — PBMs, insurers, and providers alike. The traditional role of PBMs in servicing insurers and employers will be fundamentally altered, as the integrated titans that are emerging bring to market full suites of capabilities at scale. Pure-play independents and PBMs without scale will struggle to compete. Insurers that do not already own, or have not already partnered with, a PBM will seek out partners that can provide differentiated and integrated offerings. And as they struggle with profitability, providers — especially those with health plans — will have to rapidly reevaluate their offerings.
Scenario Planning
We are confident the PBM market will look different in three to five years. The recent major deals largely represent vertical integrations, and thus may evade regulatory scrutiny. But we have less clarity about precisely how those differences will manifest themselves. We can envision several likely scenarios that could develop in the next few years, representing varying degrees of disruption and change.
Reign of the integrated titans. Of the three scenarios, this would likely represent the highest level of disruption. The PBM industry will be remade by a small group (three or four) of integrated PBM–payors over the next 18 to 36 months, unhindered by regulatory challenge. Across commercial and government segments, traditional independent PBMs will no longer have the right to win. Offering integrated medical–pharmacy benefits and total cost management capabilities will become table stakes. Smaller PBMs will look to be acquired or to partner with regional or national PBMs for their capabilities, contracts, and membership synergies.
A supercompetitor emerges. In this scenario, one integrated jumbo player will become an effective supercompetitor in the geographic markets or medical sectors in which it competes. By commanding superior price and capability advantages, the supercompetitor will destabilize the market. Non-integrated PBMs with both national and regional scale will continue to have a seat at the table in the near term, but will be forced to evaluate strategic options to remain viable. Those options could range from forming strategic partnerships to using M&A to acquire scaled capabilities. This scenario could also take the form of an emerging new entrant supercompetitor with distinct advantages in a focused area of the pharmacy benefits value chain. For instance, Amazon, which in June acquired online pharmacy PillPack, could disrupt the mail order pharmacy space with a compelling value proposition based on price, speed, and customer experience.
Status quo. In this scenario, representing the least short-term disruption, none of the proposed acquisitions occur. However, given the continued regulatory uncertainty, and the extent to which Azar pursues strategies that may erode traditional pharmacy economics, PBMs and payors alike will place a significant focus on resilience. Unit price will continue to be the leading enabler of a PBM's right to win in the space. Integration and total medical cost will continue to be value drivers for a limited group of existing integrated organizations, but will remain on the periphery. In the short to medium term, no significant transformations will disrupt the market. PBMs and payors will continue to focus on investing in no-regret and option-value capabilities.
Staying Relevant
The future industry composition and winners are far from certain. PBMs will require vigilance and resilience as they evaluate competitive dynamics in their customer base and make capital investment decisions over the next three to five years. The following three no-regret moves will help organizations enhance their position, regardless of how the industry evolves.
Employ competitive intelligence and market sensing. Fortifying competitive intelligence and strategy capabilities will strengthen players regardless of the nature and timing of the market evolution. Organizations that can closely monitor shifts in profit pools and market dynamics will be better positioned to achieve the strategic agility required in the current healthcare market. As market dynamics shift, proactively adjusting strategy and reassessing investments using real-time data and insight will be a more effective approach than reacting to market shifts and assessing investments solely through an annual strategic planning process. Beyond monitoring the macro changes roiling the market, PBMs must understand the implications of those changes for their pricing and capital investment strategies.
Double down on the consumer. At a time when companies such as Amazon, whose mission is to be "Earth's most customer-centric company," are trying to disrupt the healthcare industry, catering to the consumer will be a heightened priority for healthcare incumbents if they are to stay relevant. As the healthcare industry continues to shift responsibility and financial decision making to the consumer, those who build capabilities to serve consumers will be well positioned to thrive. PBMs can no longer be passive intermediaries that administer drug plans for health plans or large employers and remain in the background. They must make their value apparent to the consumer, and play an active part in improving consumer experience and influencing member behavior to drive better clinical and financial outcomes. Most of the PBM–insurer vertical integration deals referenced earlier are banking on strategic benefits that would come through simplifying and personalizing healthcare for consumers, expanding consumer choice by offering a suite of services that allow for enhanced touch points with consumers, and coordinating the end-to-end patient healthcare journey. The emergence of point-of-sale rebates for patients is one example of an opportunity for PBMs to show value for consumers. Building foundational capabilities that allow PBMs to better understand consumer needs and preferences is a necessary prerequisite for pursuing this strategy. Additionally, investing in the digital channels and mobile tools consumers have come to expect will better position them to engage consumers in a personalized and enduring fashion.
Achieve market power through optimized networks. Increasingly, the depth of the retail network — as defined by both the capabilities it can deliver and the pricing it can achieve — will be an important driver of advantage for PBMs. In the last few years, we've seen a shift toward preferred or narrow networks. In 2016, Walgreens created preferred network arrangements with PBMs OptumRx and Prime Therapeutics. These "optimized" retail networks can enable PBMs and payors to increase the number of meaningful touch points with their members, and could serve as a platform for creating differentiated experiences. Consider, for instance, a premium experience for selected consumers at a given set of pharmacies, or personalized recommendations and interactions with pharmacists for consumers at in-network pharmacies. Although the power of these narrow and tightly aligned networks will be amplified by an integrated PBM–payor, all organizations can achieve cost benefits through strategically aligning with local providers and retail partners.
None of these moves alone can ensure the future success of all participants in the pharmacy benefits space. But each is a strategy that will better an incumbent's position. In a time of continued instability and disruption in the PBM sector and the broader healthcare environment, every PBM and insurer executive team will need to evaluate the organization's starting set of capabilities and unique market position. By doing so, players can best understand their exposure to risk of disruption, and where to place bets that will maximize return. Despite continued market uncertainty, one thing is becoming increasingly clear: The future pharmacy benefits market and economics are unlikely to resemble those that exist today.
Author profiles:
Gary Ahlquist is an advisor to executives in the healthcare industry, formerly with Strategy&, PwC's strategy consulting business. Based in Naples, Fla., he is a retired principal with PwC US.
John Petito advises executives in the healthcare industry for Strategy&. Based in San Francisco, he is a director with PwC US.
PwC US associate Srikumar Murthy contributed to this article.
Recommended stories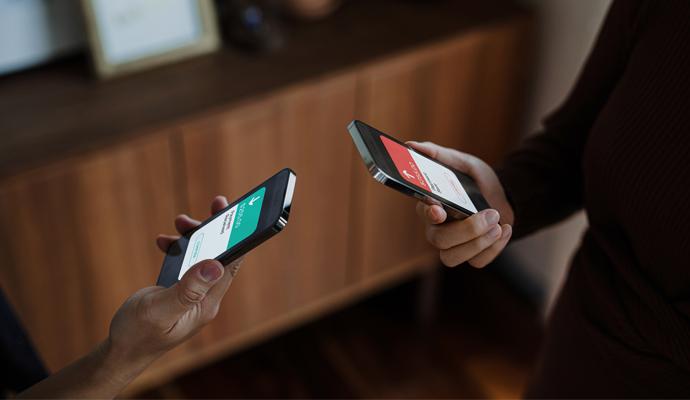 In Episode 4 of the Take on Tomorrow podcast, Sheila Bair, former chair of the US Federal Deposit Insurance Corporation, and Vicki Huff Eckert, a retired PwC US partner and former vice chair for PwC's US technology, media, and telecommunications sector, discuss cryptocurrency's fast-approaching future.