The Automaker's Dilemma: Getting More Impact from Innovation Capital
The auto industry is making massive R&D investments in safety, connectivity, and autonomy — so far without good returns.
The current wave of auto innovation has emerged with remarkable speed: new safety features, connectivity gadgets, and real progress toward bringing autonomous vehicles onto the road. But more noteworthy than the pace of this innovation is its breadth — and the danger it poses to some automakers.
Consider the car's interior, until recently a relatively stable component in terms of engineering and value to the automobile. The surfaces around driver and passengers are potential real estate for ambitious safety and entertainment enhancements. New technologies such as 3D laminated glass, haptic sensors (which pick up touch pressure and motion), and augmented reality heads-up displays — which offer drivers alerts, safety aids, and warnings on readouts embedded in the windshield — have entered the vocabulary of traditional suppliers. Large navigation and entertainment display screens, either in the dashboard or visible through rear-projection to passengers, offer web-based information and media as well as the promise of data arrays picked up from networked roads and other cars.
Little wonder, then, that vehicle electronics account for a good chunk of the cost of a car, and that amount is only expected to rise. Meanwhile, beneath the shiny exterior, when the industry gets a thorough under-the-hood inspection, a bleaker reality is evident. In essence, some automakers may be innovating themselves out of business.
On some dimensions, auto industry performance seems strong. The sector continues to climb out of the cyclical slump it fell into in 2008. Worldwide auto sales reached a record 88 million in 2016, up 4.8 percent from a year earlier, and profit margins for suppliers and automakers (also known as original equipment manufacturers, or OEMs) were at a 10-year high in 2016.
But that isn't the full picture. Altering the basic contours and features of the traditional automobile amplifies the difficulty and cost of manufacturing cars. Ubiquitous electronics, varied arrays of digital services, and alternative powertrains and connectivity systems are hastening the need for expensive new parts, components, and functions. For OEMs, the price tag is high. Add to that increasing requirements for investment and innovation from regulations, consumer demands, and intensified competition with new entrants. Many of today's automakers, perhaps a majority, will not see a reasonable return on their invested capital.
Automakers are unlikely to recoup the new costs of innovation from higher prices or from other sources. The cost of capital is already low and is unlikely to drop further. At the same time, there are other cracks in the financial picture. For example, over the past five years, shareholder returns in the auto industry have averaged 5.5 percent, far less than half of the equivalent figure for the S&P 500 (14.8 percent). Further, in 2016, the top 10 OEMs' return on invested capital was an anemic and unsustainable 4 percent, which is below their cost of capital. As such, the OEM part of the industry value chain was actually destroying shareholder value. In short, OEMs are paying more to borrow capital than they are earning in returns. The leading 100 suppliers have done a little better, just beating their costs of capital to enjoy a small net positive return, after many years of negative net returns. At best, this picture suggests the auto sector is less viable for investment than many other industries; at worst, it represents a sector that, while relatively rosy on the surface, is in fact in crisis.
If these conditions continue, there will be relatively few winners in the auto industry during the next five years and beyond. The relatively few companies that stand out will be those that harness their limited capital resources in creative ways, to attract the capital needed to create the vehicles customers want. Considering the disparate pressures, there is no easy formula that OEMs or suppliers can use to improve their return on capital. The solution will likely come from a combination of actions, including those that follow.
Sharing platforms and manufacturing. When the goal is to improve efficiency in capital outlays, a good place to start is with foundation elements on which vehicles can be built. Currently, with most automakers designing and building some of their foundational elements, including some engines, transmissions, and related equipment, the amount of duplication within the industry is extraordinary. This is especially wasteful because consumers rarely buy cars for what's under the hood. Instead, they focus on attributes such as styling, what drivers can see, feel, and touch. Quality, reliability safety, fuel economy, and overall brand reputation are important as well. Many OEMs, of course, already share platforms across their multiple brands and an increasingly broad ranges of models. However, sharing among OEMs of these foundational elements is less widespread.
One of the few examples comes from the U.S., where GM and Ford are jointly designing a new 10-speed transmission (which is their second generation of transmission collaboration). Both companies expect cost savings, particularly in design and development, with the potential for additional savings from closer collaboration on manufacturing and use of common parts. Other examples come from the aircraft industry; different airplane manufacturers might still use the same GE or Rolls-Royce engine.
If automakers expanded their cooperative efforts, the industry could essentially get the benefits of consolidation, while remaining separate companies, by sharing under-the-hood components. The approach could also lead to more valuable auto partnerships, in which companies jointly manufacture vehicles. This is already happening in isolated cases. Toyota and Groupe PSA (Peugeot and Citroen) have had a joint venture since 2002 making small cars at a plant in Kolin, in the Czech Republic. Renault, Nissan, and GM have similarly cooperated to manufacture some light commercial vehicles, which are virtually identical products sold under three different brands. By removing excess capacity and concentrating supply, these collaborative solutions offer some of the same benefits as industry consolidation — in particular, improvements in capital efficiency and capital returns.
Offloading more development work to technology suppliers. Many automotive companies are highly involved in developing the new technologies their customers want — be it the human–machine interface for infotainment, autonomous features, or the components for electrification. OEMs can hand off some aspects of a vehicle's digital features to tech-industry partners that have more expertise in designing and producing digital components and software. Doing so will also mean that key processes are done only once and shared across multiple OEMs. In these relationships with tech companies OEMs are retaining a proprietary hold on interfaces and other features that distinguish them from competitors. Some early initiatives (the Delphi-BMW-Intel-Mobileye autonomous car partnership; Delphi's teaming with Otonomo; BMW's investment in Moovit, Scoop, and Zendrive; Volvo's work with Peloton; and GM's investments in various startups) offer glimpses of how the auto–tech ecosystem might work behind the scenes.
Redesigning distribution models. More than 15 percent of a car's cost typically goes to distribution, a share that is higher than it needs to be. Although OEMs are locked into dealer relationships in the U.S. and Europe by complex and often antediluvian rules, they should begin to explore and lobby for approaches that will reduce their costs by using more efficient channels to reach car buyers.
These changes in the distribution system should ultimately aim to cut costs by minimizing the number and expense of retail outlets and using technology for better inventory control. Savings could come from selling via web channels. In the U.S., OEMs are barred from bypassing dealerships, a prohibition that electric-car maker Tesla is campaigning to eliminate. Rather than opposing Tesla, as some automakers have, U.S. OEMs should view this potential change as an opportunity to innovate.
In essence, some automakers may be innovating themselves out of business.
OEMs are finding that as customers use the internet to research car purchases, they do less shopping in person. Car buyers are now visiting between one and one-and-a-half dealers before buying a car, compared with visiting four or five a generation ago. Using analytics to assess this data for demographic and location trends, automakers hope to gain savings from inventory and dealer facilities management. They can target customer preferences more effectively and place the appropriate mix of retail formats in the right areas.
Improving the dealer model would be a plus for OEMs and a relief for customers, who by and large want a haggle-free, simple experience. That is why in the U.S., the auto sales program of warehouse club Costco, which represents consumers in negotiations with car dealers, has become popular. Costco assisted on almost a half-million car purchases in 2015, comparable to the volume at some of the country's top dealership groups.
For companies in any industry, deciding what to invest in is complicated. In the auto sector, which is already witnessing revolutionary product changes and where more are certain to come, it is especially difficult. The sheer number of OEMs (and suppliers) in many segments has in the past prompted hasty partnerships and investments. Poor decisions have been made in an effort to avoid falling behind competitors rather than to maintain a logical, suitable path for growth. Automakers often expend too much energy — and money — on vehicle design and components of vehicles that have little impact on customers' decisions. It's time for OEMs and suppliers to make the decisions needed to improve their return on capital. It could be their own means of survival.
Evan Hirsh and Akshay Singh also contributed to this post.
Recommended stories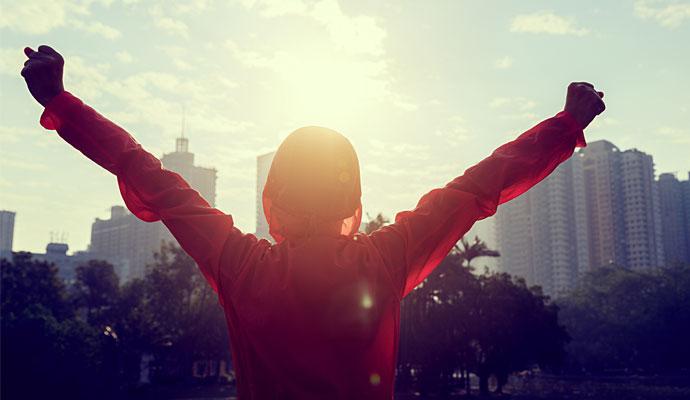 By empowering people to achieve their own goals, leaders can overcome great skepticism—and achieve great results. What worked for cookstoves in Guatemala can work for corporate cloud adoption.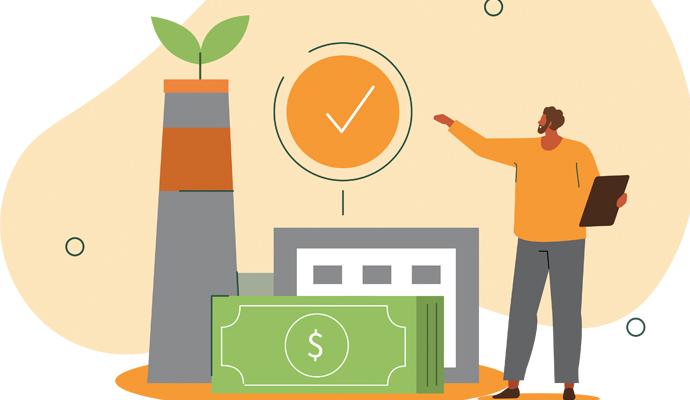 A sweeping philosophical history reveals two groups at odds on the relationship between nature and the economy.