The Courage to Change Before You Have To
Self-made billionaires offer powerful examples for established companies eager to reclaim industry leadership.
In January, GE announced plans to move its headquarters from Fairfield, Conn., to Boston. The move to the Seaport District, the city's innovation hub, is symbolic of the digital transformation the 123-year-old company has undertaken.
Central to GE's transformation plan is the decision to integrate its software unit, global IT and commercial software teams, and cybersecurity capabilities into a new digital business unit. GE's goal is to make its industrial products "smart": Connected to the company's ecosystem of apps, these machines will communicate automatically when they need maintenance, thus eliminating downtime and lapses in productivity. With this move — arguably GE's most ambitious undertaking since its Edison Engineering Development Program — the company is aiming to become the dominant player in the industrial Internet of Things.
GE is not the only company with an ambitious transformation agenda. GM, with its research in driverless cars and US$500 million investment in Lyft, is moving into the rapidly changing ride-sharing industry.
The companies understand that customer expectations are changing dramatically. GE sees that with machines getting smarter, customers are looking for greater productivity, while GM sees that with the advent of driverless cars and ride-sharing services, people are becoming more interested in transportation and less in car ownership.
In this sense, GE and GM resemble the visionary self-made billionaires my colleague Mitch Cohen and I analyzed for The Self-Made Billionaire Effect: How Extreme Producers Create Massive Value (Penguin, 2014). We interviewed 16 of them in person, including Jeffrey Lurie, film producer and owner of the Philadelphia Eagles; Glen Taylor, founder of Taylor Corporation, one of the largest printing and electronics companies in the U.S.; and Joe Mansueto, founder of Morningstar.
GE and GM resemble visionary self-made billionaires.
When asked how they came up with the ideas for their blockbuster products or services, nearly all of the billionaires said they knew what their customers were going to want long before the customers themselves. They had what we call "empathetic imagination": They understood on a very practical level how technological, social, and market changes would affect customer needs, and they had the imagination to envision the products or services that would meet them.
This ability to predict the next big thing is characteristic of the most successful entrepreneurs, regardless of industry. Lurie, an avid sports fan, recognized in the early 1990s that with the advent of cable TV, football games were likely to become the next great TV entertainment. "Nobody really saw the fact that the NFL was producing hit television shows that were starting to dwarf anything that Hollywood was producing.... [With cable] the distribution of this was just beginning…. I felt there was going to be a significant paradigm shift."
A similar story can be told about Taylor. While working at a local printing shop, he saw that wedding invitations were the company's sole source of profit, and could be the source of a burgeoning business. Taylor asked his friends what they wanted in wedding stationery. "They said, 'I want stationery that matches my dress.' Or, 'I want something pretty on it other than just two rings intertwined,'" he recalled. "So I went out and developed those products that the bride said she wanted."
Mansueto likewise had an innate sense for what people would want. As a mutual fund investor in the early 1980s, he used to read the quarterly prospectuses published by investment firms. Poring over them one day, Mansueto realized it would be incredibly useful to have all the information about similar funds in one publication, along with a quick assessment that compared them. "Gee, this could be a business," he thought.
The GE and GM senior executives taking their companies down new paths are also empathetically imaginative. They, however, face a challenge that the billionaires we studied weren't up against. Whereas entrepreneurs like Lurie, Taylor, and Mansueto designed their businesses from scratch, established companies like GE and GM have to take an entrenched business model and transform it. That requires wholesale reinvention, which is one of the greatest business challenges there is.
It's difficult not just because it requires major changes to practically every aspect of the organization — it also means placing a bet on customer preferences that are far from certain. And it means choosing to undertake an tremendously costly venture, before a crisis makes it necessary. In short, it takes courage, which I believe is the hallmark of great leadership.
What gives the GEs and GMs of the world the courage to reinvent themselves? The answer is complicated, but one thing is clear. They do it because they have a relative view of risk, like the entrepreneurs we analyzed. Case, Lurie, and Taylor all believed that what they stood to gain — an enormous untapped market — far outweighed what they stood to lose.
So, as you search for the next big opportunity, it's worth asking not only what it is, but whether you have the courage to seize it. See what the billionaires have to say. 
Recommended stories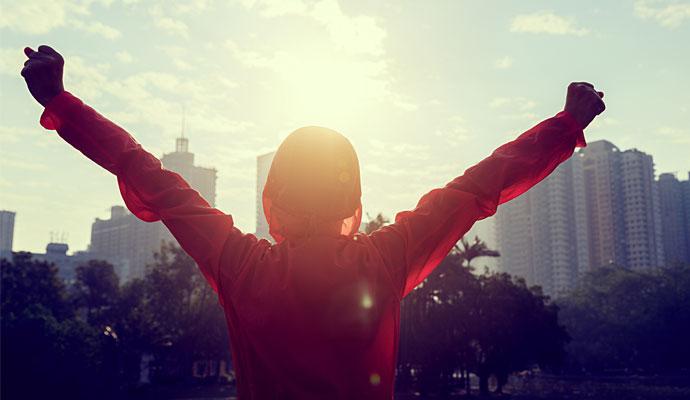 By empowering people to achieve their own goals, leaders can overcome great skepticism—and achieve great results. What worked for cookstoves in Guatemala can work for corporate cloud adoption.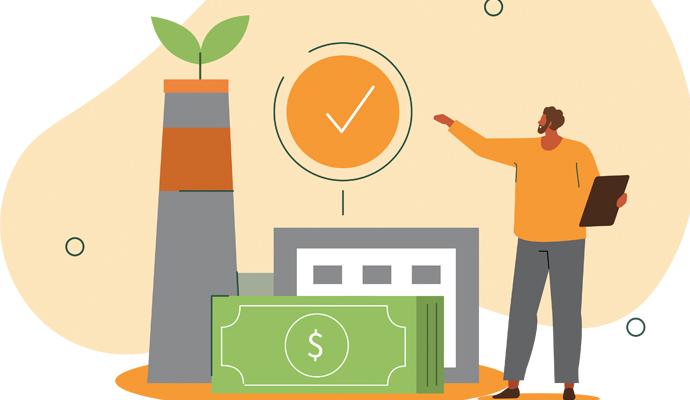 A sweeping philosophical history reveals two groups at odds on the relationship between nature and the economy.