Uniqlo Addresses Retail Woes with High-Tech Vending Machines
A small but growing number of retailers and restaurants are experimenting with selling their wares through unstaffed kiosks, often linked to apps and e-payment systems.
We live in a time of vast and fast disruption. As soon as we integrate one technology into our lives, a bigger and better idea swoops in to take its place. We face a relentless march of upgrades and inventions.
Living here, in this place and time, it's easy to forget the adage that everything old is new again. But a growing retail trend is reviving that theory — of course, with a modern twist.
Take Japanese clothing retailer Uniqlo, owned by Fast Retailing. It is pervasive in its home country, with about 830 stores and more opening all the time. However, it's hit some snags infiltrating the U.S. market. Uniqlo's original plan to go big with lots of suburban mall locations was nixed amid the broad retail downturn, and instead it placed flagship stores in big cities. Seven years ago, Uniqlo inked what was then the most expensive retail lease in history to secure prime space on Manhattan's Fifth Avenue. Its outposts in cities continue to do well, but the brand has not caught on as well in the suburbs, and it's been closing stores in U.S. malls amid disappointing sales.
Sales are not the store's only hurdle. Like other retailers, Uniqlo is facing a challenging a labor market. The U.S. unemployment rate stood at a low 4.3 percent in July, which is pretty much where it has been for the past several months, and at the end of June, there were 624,000 open retail jobs in the U.S.
So how does a company from the land of automation compete in the 21st century without hiring a bunch of people to run its stores? By looking to an idea from the 20th century: vending machines.
Uniqlo aims to have 10 tech-enabled kiosks selling clothing operating in airports and shopping malls near New York, Houston, and other major U.S. cities by the end of September, reports the Wall Street Journal. The vending machines, which are six feet tall and covered in the company's red-and-white logo, will sell a few staple items, including the brand's popular heat-retaining shirts and lightweight down jackets. The garments will be packaged in boxes and cans and can be returned in a store or through the mail.
Uniqlo is just the latest example of a small but growing number of retailers and restaurants that are starting to offer their wares through, essentially, vending machines, which are often linked to apps and are equipped with modern tech features.
This new wave of vending machines for meals and consumer products seems very much of the moment.
With the rapid growth of e-commerce reducing traffic to malls and other retailing environments, portable kiosks in effect bring the store to the customer — establishing a middle ground between online-only and brick-and-mortar shops. Electronics retailer Best Buy now operates more than 200 "express kiosks" around the U.S., which are filled with gadgets and accessories. Although the kiosks are a big hit, the company has also tried some other tactics to reconcile the in-store vs. online worlds: It gave up charging customers more in stores than online, and about half of its online orders are now either shipped or picked up from its stores. It also matches online competitors' prices and brought its own prices in line with Amazon's to help combat showrooming. For its most recent quarter, same-store sales unexpectedly rose, and digital sales were up 22 percent, signs the once struggling retailer may have found a winning formula, CNBC suggests.
Little Caesars is experimenting with something it calls pizza portals in its stores. Customers place and pay for an order using an app, which sends an alert to the user's smartphone when the order is ready. At the shop, the customer punches in an order code to retrieve his or her order from an individual compartment in a pizza-warming oven. It's similar to Panera's system, in which users place orders in an app or at an in-store kiosk and then pick up a bag with their name on it from a designated shelf. And, as s+b reported earlier this year, the chain Eatsa is based on a similar model, with orders placed online or at in-store kiosks and then retrieved from cubbies that illuminate with customers' names. Human interaction is minimal or even completely absent.
The kiosk concept is not limited to fast-casual lunches. In the mood for oysters but the shop is closed? There's a vending machine for that, too, in France. French oyster farmer Tony Berthelot says the machines allow him to serve more customers, at any hour, while not having to foot the bill for 24/7 staffing.
Vending machines for candy, beverages, and even coffee have been with us for many years. And sandwiches and other foods were sold at the Automats of New York more than a century ago. But this new wave of vending machines for meals and consumer products seems very much of the moment. The two biggest costs for many businesses are real estate and labor. Having vending machines instead of — or in addition to — storefronts sharply reduces the need for the former and nearly eliminates the need for the latter. Vending machines can operate round the clock, 365 days a year, in all types of weather.
For big box retailers, the future may lie, in part, in small box retailing.
Recommended stories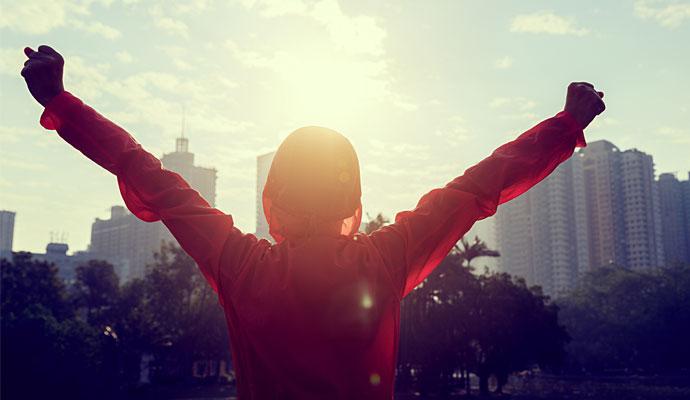 By empowering people to achieve their own goals, leaders can overcome great skepticism—and achieve great results. What worked for cookstoves in Guatemala can work for corporate cloud adoption.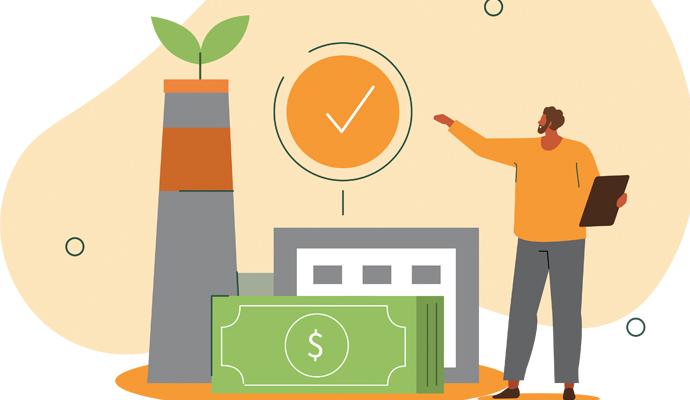 A sweeping philosophical history reveals two groups at odds on the relationship between nature and the economy.