Issue 102, Spring 2021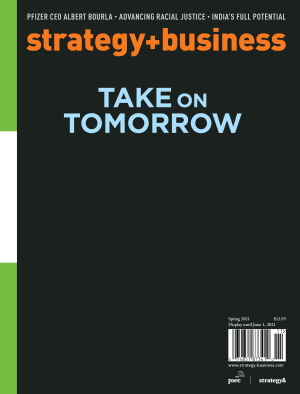 In this issue
Cover story
Take on tomorrow

PwC leaders on the dilemmas, challenges, and opportunities facing business in 2021 and the long term.
How leaders are planning and strategizing for an uncertain future.

The trials of 2020 have thrust human resources into the spotlight. The HR leaders who have shined know how to help their companies thrive.

GMO

By eliminating frictions, the world's largest democracy can generate higher and more inclusive growth.
Leading Ideas
Essays
Books in Brief
Inside the Mind of the CEO
Endpage: Recent Research